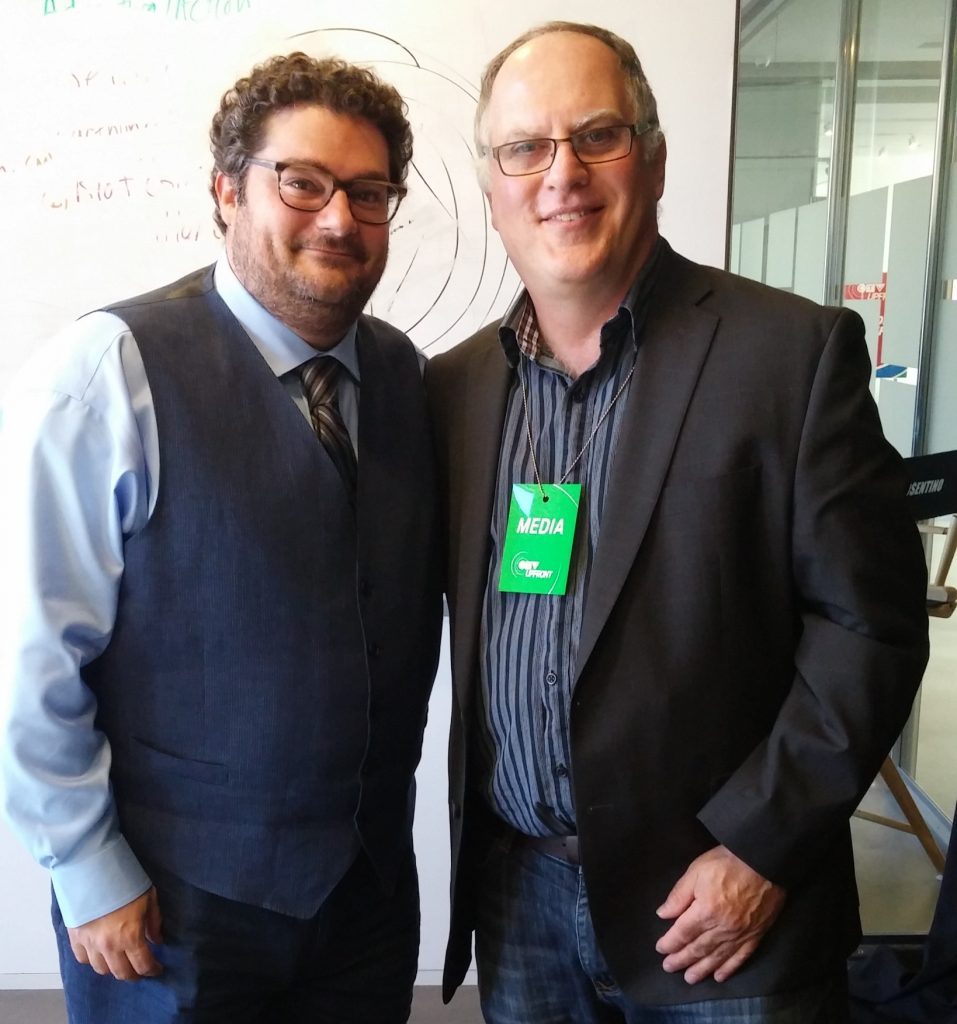 First about the food: CTV stuck with the same old breakfast Wednesday in their 6th floor balcony bunker at 299 Queen Street West. Press had their choice of cold egg squares with spinach and/or cold sausages. Bottles of liquid leaf clippings were on ice to wash it all down.
I guess Bell's media breakfast budget got swallowed up a week or two ago at the LA screenings. CTV came back with a lot of new content, including a strong batch of rookie contenders from ABC/Disney.
Programming SVP Mike Cosentino admitted the private broadcaster probably stuck too long with the aging procedurals that spun gold for a decade-plus on CTV's schedule. He's wary now, too, of hour-longs with catchy premises — Sleepy Hollow and Blindspot come to my mind — that open big but seem to get written into corners halfway through a season or two.
In restocking for fall, CTV looked at what worked last season — This Is Us in particular — and sought out more shows with "Humanity, Humour and Heart."
It helped, of course, that ABC came up with the same plan. CTV has long enjoyed a tight relationship with ABC/Disney and took as many of their tug-at-the-heartstrings offerings as they could haul across the border.
A no-brainer pick up from another network — CBS — was the purchase of  the new Chuck Lorre comedy spun off from Canada's most-watched series. Young Sheldon will tuck neatly behind The Big Bang Theory Thursdays at 8:30 p.m. and is sure to enjoy a successful launch.
Jim Parsons narrates this look back at Sheldon as a young genius set to breeze through high school, much to his older brother's disgust.  How can it miss?
Well, the pilot, in my opinion, leaves plenty of room for improvement. CBS must agree, for after it debuts on a Monday this fall, the US and Canadian networks will park it while Big Bang weathers the now-annual NFL schedule shift from Thursday to Mondays. Young Sheldon will then return uninterrupted on Thursdays later in October.
A funnier import is Bobby Moynihan's generational comedy Me, Myself and I. The SNL vet (moving on after 193 episodes, he told me Wednesday), looks at one man's life over a 50 year span, with a Wonder Year's like beginning, Moynihan playing a 40-year-old divorcee in the middle and sitcom veteran John Larroquette as the older — and taller — version of the same dude.
The ABC airlift and the two comedies are part of a six night shakeup at CTV. That may be unprecedented; the broadcaster has only tinkered with its lineup in recent years. While a housecleaning is healthy (and overdue), it is also risky.  Whole new nights, as CTV has pretty much penciled in for Mondays, seldom work.
There is promise in many of these rookies, however. One I like is The Gospel of Kevin, a spiritual, supernatural comedy starring Jason Ritter.  Ritter plays a guy who is pretty much suicidal when he is given a mission from God.  The pilot was sweetly uplifting without lapsing into any Highway to Heaven stickiness. An angelic character in the pilot is being re-cast, which may mean a bigger name will be added. Ritter, I feel, is due for a hit.
Ten Days in the Valley, an abduction drama starring Kyra Sedgwick and created by Canadian Film Centre grad Tassie Cameron (Rookie Blue), looks to be especially compelling.
Cosentino is high on The Gifted — a Doogie Howser kiddie doc drama. Seems more like Re-Gifted to me.
Viewers may get it mixed up with the show slated to follow Mondays: The Good Doctor. Cos' feels this is an even bigger get. Created by House showrunner and London, Ont.,-native David Shore, the good doc, played by Freddie Highmore, is autistic with savant syndrome. So, a whiz with a scalpel, if you're feeling lucky.
Other additions include Marvel's Inhumans, yet another comic book superhero spinoff, and The Mayor, a comedy about a rapper who runs for office as a publicity stunt and gets elected. Brandon Michael Hall plays the mayor, with Glee's Lea Michele  and Community's Yvette Nicole Brown in the cast. Tony winner Deveed Diggs (Hamilton) is an executive producer.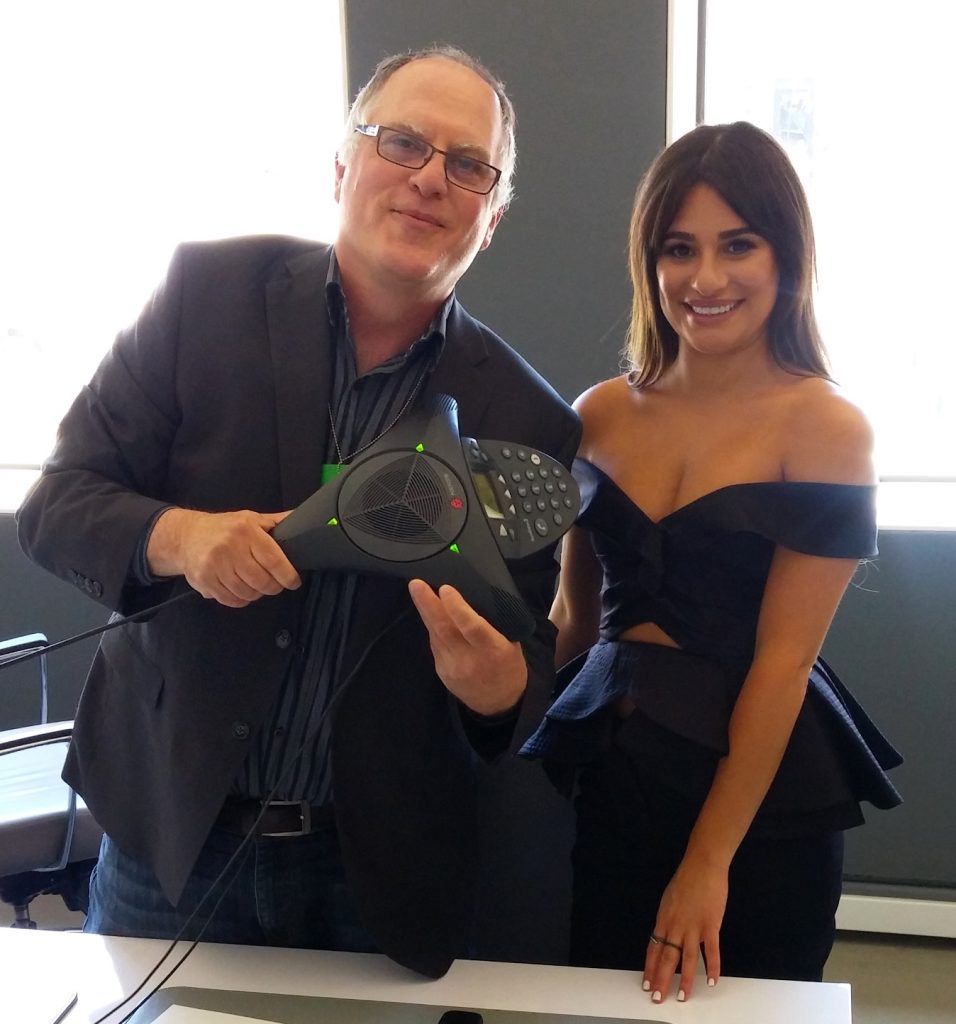 Hall did not make the trip north due to some sort of passport problem, or so he told me over the speaker phone. Thankfully, Michele was there in person during the day-long press sessions. CTV did a great job bringing the stars north, including Ritter, Moynihan, Stephen Moyer (The Gifted) and Vanessa Williams (Daytime Divas).
More on new Canadian efforts and a review of Rogers and Bell's big evening events aims at advertisers in the following post.