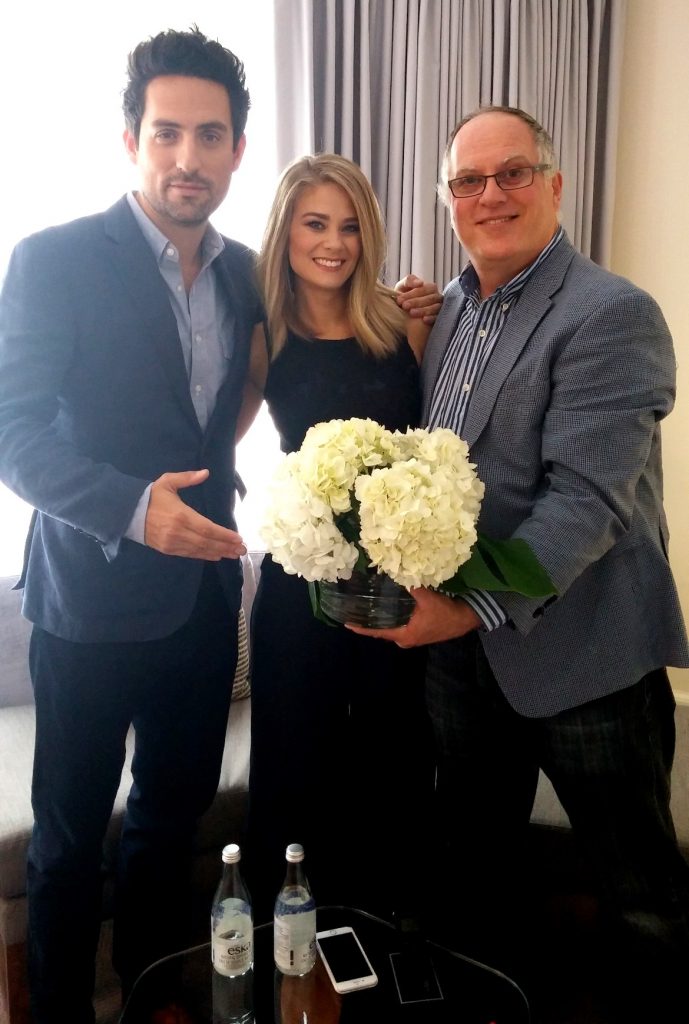 First things first: the breakfast was way better this year at the Toronto Intercontinental Hotel.
Rogers had a guy warming up those gross McEggy things with a heat lamp the past few years in a room way up at SkyDome, but, really, they tasted like the eggs had been tossed around the dugout and dropped in the outfield. Hosting press off site at a nearby hotel, therefore, was a big step up. Pressure's on, CTV and Global.
The Rogers brain trust then came in and chatted up the carload of reporters who braved the Gardiner or the Don Valley during morning rush hour.
Rogers Media president Rick Brace spoke first. The guy looks like money and he's counting more of it, celebrating a good year that saw City overachieve in advertising according to the execs. SportsNet is not only the No. 1 sports network in Canada, says Brace, but also the No. 1 specialty network. Five Canadian teams in the Stanley Cup playoffs, as opposed to none last year, made a hell of a difference to Rogers' bottom line. Even the Pittsburgh-Nashville final is pulling 2.6+M viewers so far, and if it stretches into a seventh game, well, that's why the ad folks like to hold a few spots back for a last-minute bonanza.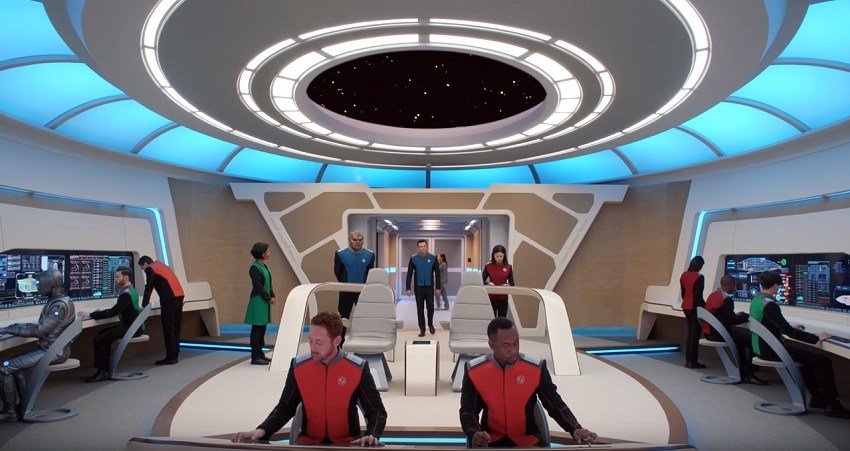 The good news extends to the demos. Sportsnet saw an 33% boost year-to-year in the number of female viewers watching the channel (2017 vs 2016) compared with an 8% rise the previous year.
Overall, boasted Rogers TV SVP Collette Watson, City enjoyed a 5% rise in market share year-to-year. CBC said they were up, too; CTV — big buyers this year at the LA screenings — reportedly took a hit.
Chief programmer at City Hayden Mindell, sporting a playoff beard, feels he came home from the LA screenings this year with the network's "most powerful lineup ever." These execs do tend to say that every year, but City did nab one of the buzziest new comedies in Seth MacFarlane's Star Trek spoof The Orville. It will run in simulcast Thursday at 9 with Fox.
He also picked up a series that still has legs stateside but which had been booted up and down the Bell system of late: Dancing with the Stars. Mindell told me it ranked No. 2 in Toronto out of simulcast last season. City has it in simulcast with ABC, Mondays at 8pm this fall.
City picked up a Global castaway in The Blacklist, scheduling it Wednesdays at 8 in simulcast with NBC. The brought amiable  Nova Scotia native Diego Klattenhoff north to promote the pickup Tuesday. Speechless is another series new to City,  slotted in Fridays at 9:30.
City will follow Fox's lead and slide their imported rookie hit Lethal Weapon into Tuesdays at 8pm, hoping to gain a foothold on a very competitive night.
Ghosted, a new comedy starring funnymen Adam Scott and Craig Robinson as a duo trying to save the human race from aliens, joins the Sunday schedule.
In terms of Canadian originals, Rogers will air their mob drama Bad Blood this fall. From New Metric Media, the all-star cast includes Anthony LaPaglia, Kim Coates, Paul Sorvino, Enrico Colantoni and Tony Nappo. Shot in Sudbury and Montreal, it's based on a real-life Montreal crime boss and his family.
They've also got the new comedy Furbar: The Age of the Computer, with David Lawrence and Paul Spence starring as Calgary-based computer nerds Terry and Dean.
City is holding two of their biggest acquisitions for mid-season: LA to Vegas stars showkiller Dylan McDermott as the pilot at Jackpot Airlines, running the same plane load of high rollers each week into fun city. Peter Stormare plays an unruly passenger. Ed Weeks (The Mindy Show) and Kim Matula (Unreal) also star and were good sports Tuesday in Toronto at the Upfront.
The Resident stars high profile Canadians Bruce Greenwood and Emily VanCamp as part of a well-schooled surgical team. Manish Dayal, in Toronto Tuesday, also stars as a intern with aspirations.
Weeknights at 10pm, City has ditched recently cancelled sitcom 2 Broke Girls, stripping instead the Chuck Lorre comedy Mom, So there's a whole lot of Mom back-to-back, five nights a week, this fall on City.