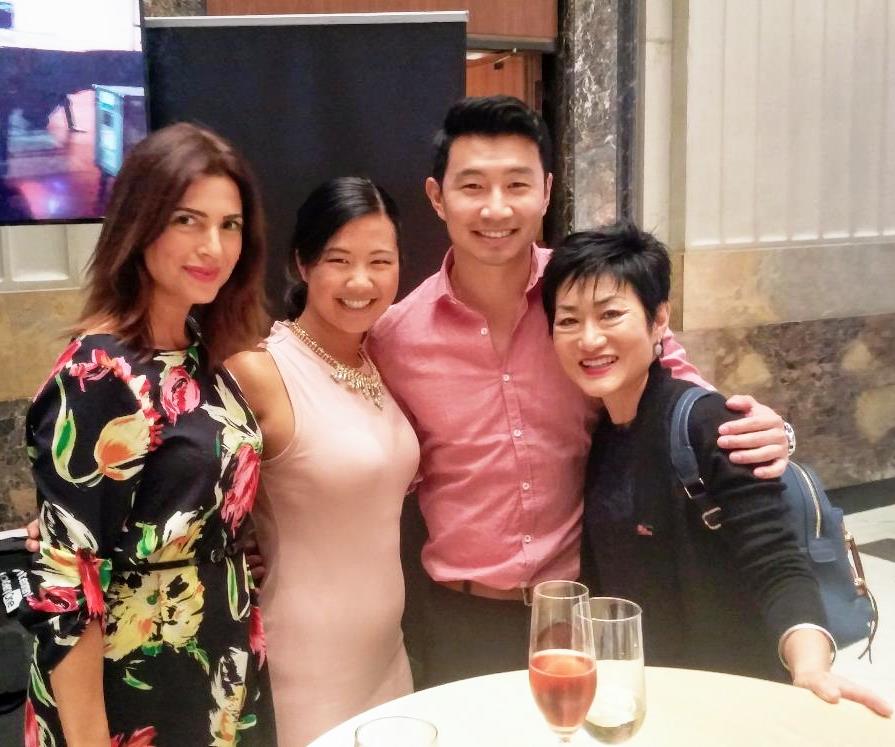 OTTAWA – Many politicians say they don't have time to watch TV. They do, however, through various funding agencies, help to pay for it.
One of the top agencies, The Canada Media Fund, brought TV stars and politicians together earlier this month in a talent showcase held directly across from Parliament Hill. Gathered inside the beautifully restored Sir John A. Macdonald building – once, fittingly, a bank – were the stars, producers and others associated with some of Canada's most popular and exportable TV shows: Murdoch Mysteries, Vikings, Kim's Convenience, Frontier and Private Eyes, to name a few. Several French-language as well as digital production were also showcased.
Invited to meet and mingle with the stars were the politicians, some of whom will be voting, in the coming months and years, on matters that could change how Canadian television will be funded.
The gathering comes as the industry looks to chart a new path in what has been described as an era of disruption. Rule breaking, Over The Top streaming services, a bruising departure by former Canadian Radio-television Telecommunications Commission chair Jean-Pierre Blais and the long-awaited culture policy announcement by Minister of Heritage Melanie Joly has all added up to a re-evaluation of how shows are made, watched and funded in Canada.
Valerie Creighton, President and CEO of the Canada Media Fund, describes the current funding system as "a brick wall we've created which has done tremendous things for this country." She acknowledged, however, that "because of the digital revolution and the way the market is consuming content, that structure is beginning to crumble a bit."
Still, she says, the current funding system, with millions of dollars in revenues drawn from contributions from cable and satellite providers, has "created many jobs and produced some extraordinary television."
That view was shared by the cast of Kim's Convenience, currently in the middle of a five city, cross-Canada promotional tour.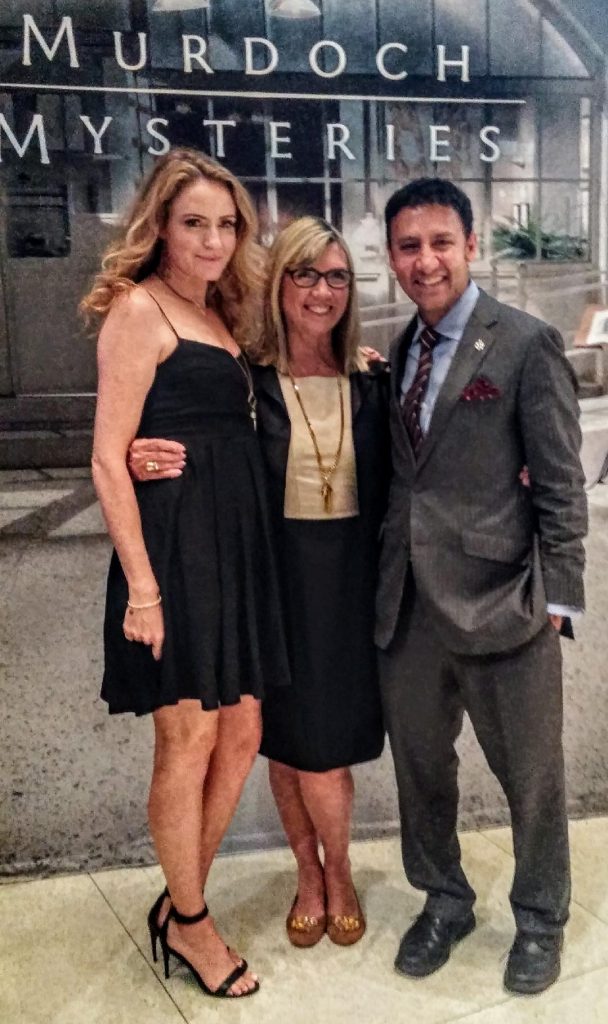 "The response has been tremendous," says Paul Sun-Hyung Lee, who stars as "Appa" on the Toronto-based comedy. Lee and his fellow cast mates Jean Yoon, Andrew Phung, Andrea Bang and Simu Liu, greeted 1300 fans in Vancouver last week and hundreds more on a snowy night in Calgary.
He feels that this second annual CMF event helps politicians understand that "that their money doesn't just disappear down a magic hole."
Executive producer Ivan Fecan agreed. "I think there's great value in letting the politicians and their staff understand what these shows are," he says. "The kind of industry it creates, the employment, and the money spent, all of that stuff. There's a fair amount of public money in it so they really need to see the value for it."
Shaftesbury SVP and newly appointed Canadian Media Producers Association chair Scott Garvie suggests that the current system of funding "is a fragile ecosystem. With each new government, we have to build up the knowledge base about what it is we do and why the Canadian system is an important one."
Allan Hawco, who stars in both Frontier – recently renewed for a third season — and the upcoming CBC drama Caught, is just happy "that there's a government that wants to meet with us and that at least makes us feel welcome" – not always the case under former prime minister Stephen Harper's leadership.
"We're making Canadian products," he adds. "The conservatives were chest beating Canadians. We all want to do that, why can't we do it together regardless?"
Politicians from all sides attended Wednesday's talent showcase, although many had to race back across the street half way through the event to vote on a bill.
Cindy Sampson, who co-stars with Jason Priestley on the Global drama Private Eyes, feels cultivating relationships with Canadian politicians is very important.
"Our livelihood depends on the support of Canada. We all have to support Canadian content or it's not going to exist. We're going to get eclipsed by U.S. production."
"There is a problem in Canada with not taking care of fostering our own culture," added Murdoch Mysteries co-star Helene Joy. "Cutting funding or taking away the need to have as much Canadian content — all of those things only happened because perhaps we're not in love enough with our own culture."
A native of Perth, Australia, Joy says that, back home, "We're obsessed with Australian TV." She feels Canadian actors and producers need to keep reminding politicians "that we're on the air and we're having this level of success, and we need you to keep doing this or it all goes away."
Some TV shows have taken the matter of meeting with politicians into their own hands. Before  wrapping production on Season Two several weeks ago, the producers of Kim's Convenience invited the Minister of Foreign Affairs, Chrystia Freeland, to visit their soundstage in Toronto. Freeland accepted the invitation, arriving with aides, all on bicycles. "They even tweeted out photos," says Lee.