Here's some news that came Over The Top and straight from the top: CBS CEO Leslie Moonves told industry analysts Thursday that the Eye network's CBS All Access streaming service will cross the border into Canada in June.
That is indeed an eye opener. The subscription based service has exceeded expectations so far, said Moonves. Together with Showtime's OTT, the two are closing in on five million subscribers, at roughly 2.5 million each.  Moonves noted that they were "next generation" subscribers, with an average age about 20 years younger than traditional television viewers.
Moonves said the Canadian move would be the first beach head in a gradual international roll out to Europe and beyond.
What has driven CBS All Access subs, up until now, has been Star Trek Discovery, the shot-in-Toronto spin-off from the durable Trek franchise. Americans can only see it on the OTT service, but in Canada, Bell Media made an all-encompassing deal last year offering the new sci-fi series and all its past incarnations on the specialty channel Space as well as on Bell's OTT, CraveTV. Canada is the only territory showing Discovery on a non-digital platform.
Bell already has shields up when it comes to holding onto the series, which just-ended its first season.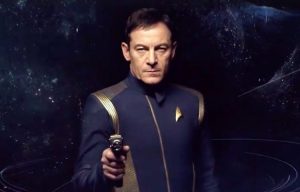 "Star Trek Discovery will forever remain on Space and Crave," messages Bell Media Content and Programming President Mike Cosentino. "Live long and prosper."
Not known is whether CBS All Access will also offer their flagship series in Canada when it arrives in June. The OTT's other big draw, The Good Fight with Christine Baranski, launches its second season March 4.
Moonves also said CBS will spin-off a free, ad-supported, direct-to-consumer CBS Sports' service later this month in the U.S.
Thursday's fourth quarter report had CBS Corporation revenues at US $3.9 billion, up 11 per cent from the fourth quarter of 2016.