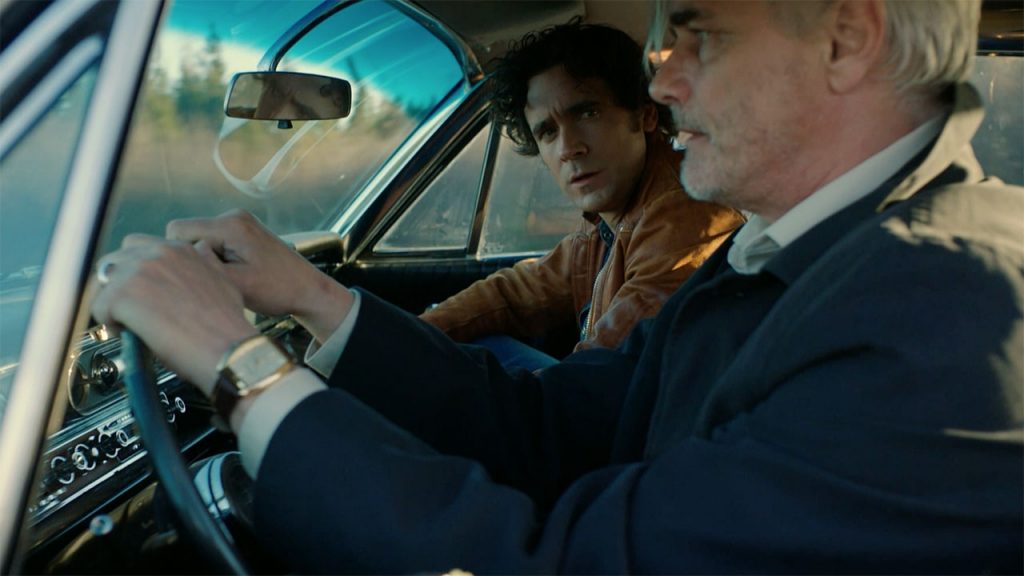 Now that The Winter Olympic Games have almost ended, let the TV games begin.
CBC goes for the gold with a five-episode series sandwiched between the Olympics and the start of the NHL playoffs called Caught. The hour-long thriller, based on the bestselling novel by Julia Moore, premieres Monday, Feb. 26, following Murdoch Mysteries in the slot recently vacated by Frankie Drake Mysteries.
Like those other two shows, Caught is a a cop show and a period piece. Similarities pretty much end there.
Caught is set in 1878, giving it a bit of a "Boogie Nights" or "American Hustle" vibe. Allan Hawco (Republic of Doyle) stars as dude on the lam David Slanery (Hawco) who busts out of a New Brunswick prison. On his trail is burnt-out RCMP detective Roy Patterson (Paul Gross), who looks like he slept in his rumbled suit and spent the night under a Toronto underpass.
Both actors, long time friends, push each other to add a little extra grit to this cat and mouse tale. Gross reaches deep into this detective, delivering a loser you can still root for. Hawco, who also co-wrote and acts as showrunner, puts aside Jake Doyle's cockiness and plays a convincing, and vulnerable, ex-con.
The 40-year-old actor spent two years growing out his hair for the role before realizing the out-of-sequence shooting schedule made wigs a necessity. The Hall & Oates look is a bit jarring at first, especially when Slanery hooks back up with his bad news drug runner buddy (Eric Johnson), but, hey, it's the '70s.
Besides, there's so much atmosphere in the early scenes you can barely see the costumes and wigs. Scenes of Slanery scooting through a forest floor in the dark really were shot in the dark as Hawco's bruised shins can attest. Credit cinematographer Philip Lanyon for taking risks, layering on the fog and trusting most folks will want to watch Caught on a large, bright, high-def or 4K screen.
There's plenty of Steve McQueen stunt shtick, with Hawco as Slanery bolting past a roadblock and leaping into the passenger seat of a moving 18-wheeler, a scene literly captured on a Go-Pro. It's a bit of stunt work Hawco pulled off to impress the lady coordinator he was stunt-worthy. Car buffs will admire the cool wheels and there are as many bars of classic '70s radio tunes as you can buy with Canadian TV money.
Caught moves like a '70s-era film in look and sensibility. Directors T.J. Scott and John Vatcher took a run 'n' gun approach to the screenplay (by Hawco, executive story consultant John Krizanc and others),  a necessary movie when reaching high on a Canadian dime but one that actually adds to the indie feel of the series.
Two of the female cast members get some of the juiciest moments. Enuka Okuma plays the timeliest role as a female detective treated like a coffee girl by her sexist male comrades. And, past the pilot, Edmonton native Tori Anderson (No Tomorrow) grows more and more intriguing as a bikini-clad good-time-girl who has her sights set on bigger things.
Much of the series was shot near St. John's, with Hamilton, Ont., doubling for 70s-era street scenes in Montreal and Windsor. The production shifted to The Dominican for drug world storylines set in Mexico and Columbia
Read more about Hawco and Caught here at this feature I wrote for The Canadian Press.