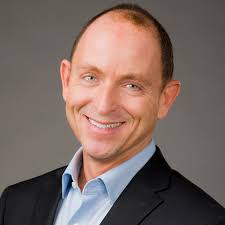 A great gentlemen and a true champion of Canadian television has passed away.
Maurice Boucher died last Wednesday in Toronto at 52. The Canada Media Fund's Director of Marketing and Communications was in town to attend the Toronto International Film Festival.
I was scheduled to meet Maurice that morning at the BellLightbox's Canteen. Upon arrival I got a text message that he would be unable to make the appointment. I had no idea why until late last night.
Boucher was a friendly presence and a tremendous help to me personally over the past few years. He would be the calm, focused one in the centre of all the swirls of chaos around events at the Banff International Media Fest, the international TV market MIPCOM in Cannes or the CMF's annual Canadian TV talent showcase in Ottawa.
We had some business to discuss last week but I was really looking forward to sitting down and getting to know him a little more. Boucher served in a similar capacity for Télé-Québec prior to joining the CMF nearly seven years ago. I admired his professionalism but also the way he put politicians, producers and even reporters at ease — sometimes simultaneously. He gave us all the gift of his full attention — a skill that gets harder to encounter every day.
Deep condolences to his colleagues at the CMF as well as his family and friends.