Co-host Dan Levy says watch out for the new kids as The Great Canadian Baking Show returns for a second season Wednesday night on CBC.
"The younger competitors are fierce competitors," says the Schitt's Creek star. "I was working at a video store at that age and really didn't have much to offer.Getting to be in the tent with them and talking about their experience or lack thereof was really fun for me."
One of the younger participants, Devon Stolz, 27, is a gravestone carver from Regina. Levy just winced when I asked if this baker specialized in angel food cake.
The Season Two home bakers hail from across Canada.  Besides Stolz, they are: Tim Chauvin, 38, a hardware store manager from Brockville, Ont. Mengling Chen, 30, a market research account manager from Toronto. Timothy Fu, 19, an undergrad from Edmonton. Andrei Godoroja, 58, a software engineering consultant from Vancouver. Sadiya Hashmi, 38, a homeschooling mom from Edmonton. Wendy McIsaac, 54, a senior policy analyst from Cornwall, PEI. Sachin Seth, 43, a dentist from Halifax. Megan Stasiewich, 30, a hair stylist from Leduc, Alta. Ann Marie Whitten, 49, an operations manager from Pickering, Ont.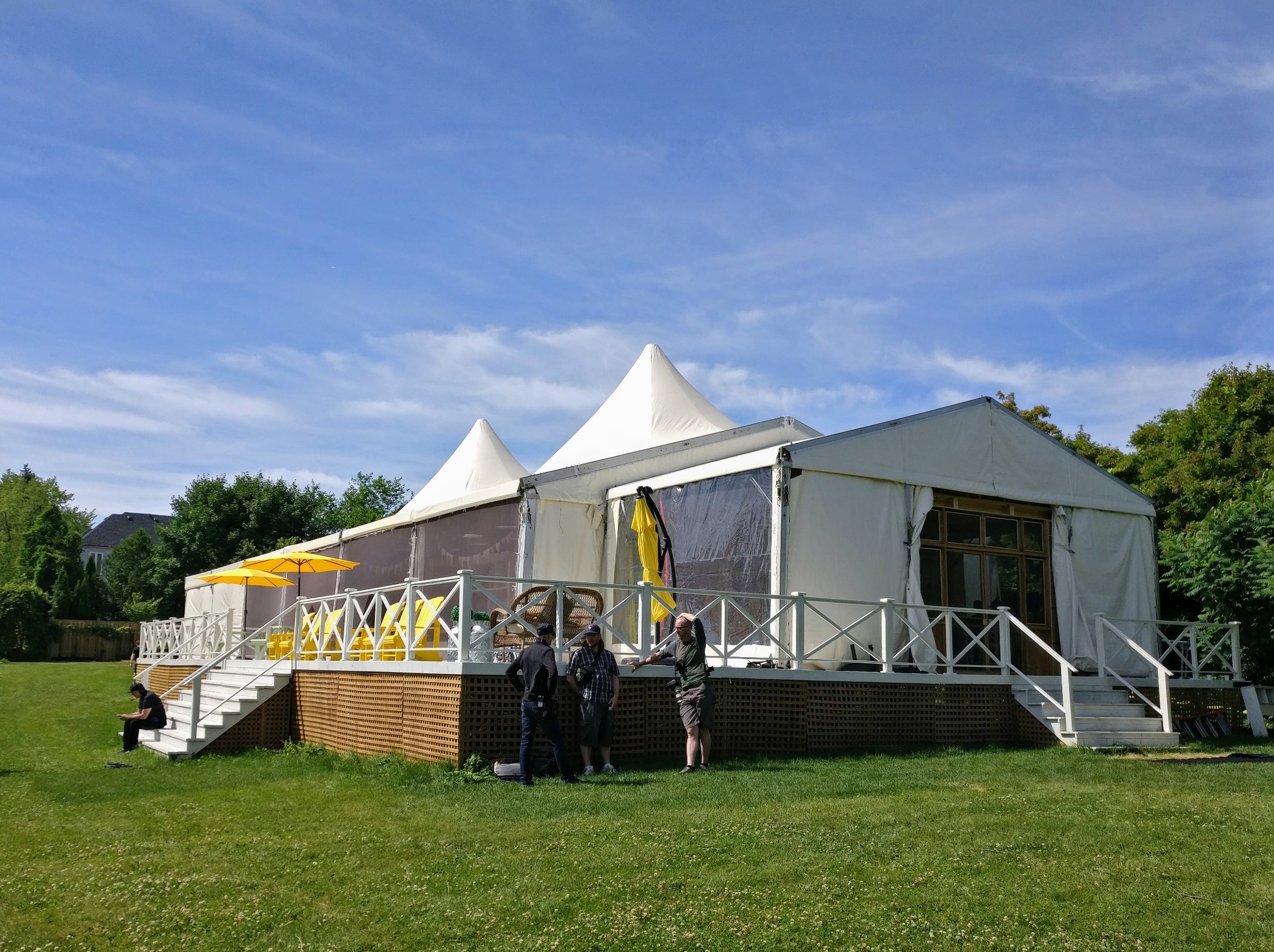 The series was shot over the hot, humid, summer months in Toronto. Once again, the giant Baking Show tent was erected on the lush back lawns of the Canadian Film Centre. The canvas and wood structure — more elaborate than the tent on the original British version — was fitted with extra air conditioning units this season to combat the disastrous effects Toronto's humidity has on baking.
Levy says he and co-host Julia Chan have the nasty job of bugging the contestants as the pressure to beat the clock really begins to peak. "We'll be asked to check in with them then they're really flustered and way behind," he says.
Read more on the return of The Great Canadian Baking Show here at this feature I wrote for The Canadian Press.