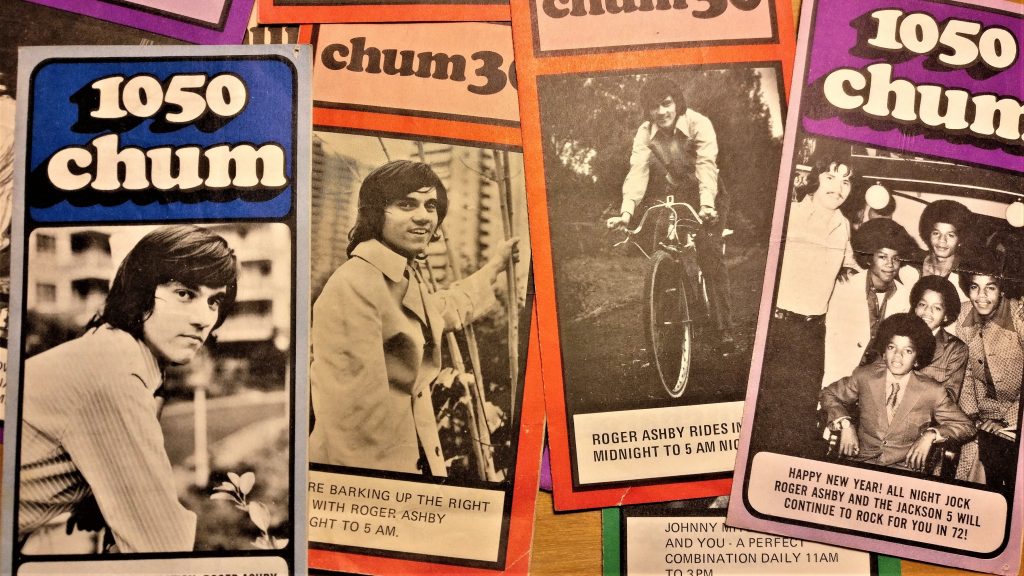 I was still in elementary school when Roger Ashby started spinning records at 1050 CHUM.
Just 19 when he got his start at Toronto's top rock 'n' roll station, the Waterloo-born disc jockey began his tenure in the midnight to 5 am slot. I'm sure I didn't hear him at that hour when he took that first job — I would have been in Grade six or seven in 1969 — but CHUM DJ's "Jungle" Jay Nelson, Tom Rivers and Bob McAdorey were radio superstars to any kid with ears in Toronto at the end of that decade. By the time Ashby earned a more reasonable slot, he was the jock cuing up the soundtrack of my life.
Ashby survived 50 years and outlasted rock, disco, punk rock, alternative rock, rap and several other musical eras before taking his leave Wednesday morning on CHUM FM.
I got to meet him late in 2007 while promoting my book "Truth & Rumors: The  Reality Behind TV's Most Famous Myths."  I sent him a copy and was invited to join Ashby and his long-time co-host Marilyn Denis on air one morning at CHUM FM.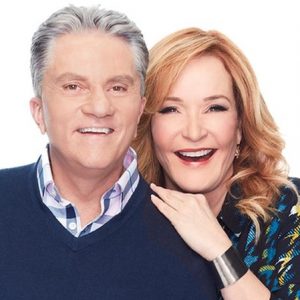 The two of them could not have been nicer. They gave the book the kind of play money couldn't buy. After the interview, Ashby stood up and motioned for me to follow him during a commercial break. He walked me over to the CHUM AM studio — just a room or two away — introduced me to the AM morning guys, sat me down and set me up for another seven minutes of promotion. It was the kind of professional generosity you don't often encounter in the media business.
I remember Ashby cautioned me not to talk too much about all the oldies I wanted to reminisce about on air because the station was all about current hits. Still, I knew I could ask him who did "Resurrection Shuffle" back in 1971 and he'd know. (Answer: Ashton Gardner & Dyke.) The fact that you can now look that up on Google and link to a video performance of this catchy one hit wonder speaks to the wisdom of Ashby's decision to leave now.
Before Google, when it came to pop hit recall, there was Ashby. I tried him on another tune that haunted me from my grade school days: Who sang that funky reggae ditty, "I am the magnificent; W-O-O-O?" Jamaican vocal duo Dave and Ansell Collins, Ashby declared without any hesitation. He knew the title of the 1970 hit too: "Double Barrel."
He's the human jukebox you just want to play all day long. The 1970 hit "Express Yourself" has ear-wormed its way into TV, film and commercial play and even been sampled in the past decade or so, but it was obscure enough in 2007 that I'd forgotten the dynamic singer who shrieked and grunted it out. "Charles Wright," said Ashby, "and the Watts 103rd Street Rhythm Band."
Ashby knew that Wright was right when he sang that "some people have everything and other people don't. But everything don't mean a thang when it ain't the thing you want."
Ashby got to do the thang he wanted and express himself for fifty years at the AM and FM ends of the same radio brand. Amazing.
Others in Toronto had epic radio runs; my dad, for example, never missed a morning listening to CFRB's Wally Crouter, whose run also spanned five decades. I remember, however, Crouter's transparent disdain when some program manager, in a vain attempt to lure somebody under 65 to the station, evidently talked him into playing an early Elton John hit. "Well, goodbye, yellow brick road," the 1010 AM morning man huffed at the end of the song.
If Ashby would rather be listening to Elvis than Drake he never let that get between him and his audience. He always seemed happy to go where the music took him. Hats off to 50 magnificent years.