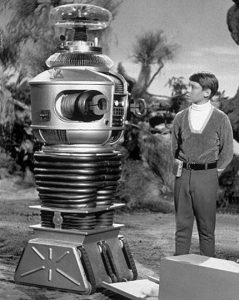 The other day I spotted my postman coming to the door so I went out to meet him. As he handed me my mail, he asked if I had anything to do with writing about television (probably guessed it from all the network mailers). I asked him what he was watching in this age of Peak TV and he told me: Lost in Space.
"The new Netflix re-boot," I asked? Nope. The '60s original, rerun daily on Hamilton, Ont.'s CHCH.
"It gets pretty corny in later years," he said, "but that first black and white season is out of this world."
Good Lord I thought. Exactly right.
Fact is, there are armies of retro TV buffs walking around Brampton and other Canadian towns and cities. TV programmers are starting to get wise judging by all the retro services popping up these days. CHCH has crammed its schedule with retro TV with every weekday packed with series from the '60s, '70s and '80s such as Taxi, Hogan's Heroes, Soap, Rhoda, Barney Miller, Mork & Mindy and Happy Days.  Specialty networks such as History are pulling in over 100,000 viewers with 45-year-old episodes of M*A*S*H.
Even niche networks such as AMI-tv, which caters to visually or hearing impaired viewers, draw some of their highest ratings with episodes of decades-old dramas such as Diagnosis Murder and Matlock.
Even major broadcasters are getting into the oldie's act. Last Friday, CBS scheduled newly colorized episodes of I Love Lucy and The Dick Van Dyke Show in prime time.
Then there is this month's launch of CTV Throwback, the new, free, VOD streaming service. The Facts of Life, Dawson's Creek, Designing Women, The Jeffersons, Mad About You and even one of my all-time favourites,  The Larry Sanders Show, are all available now, free, on-demand, at CTV Throwback.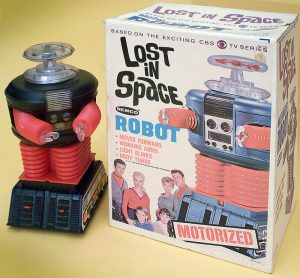 Looking for Canadian Gold? CTV Throwback has Flashpoint, and CBC recently launched the terrific new retro series From the Vaults, but the real Canadian gold mine is over on the YouTube channel encore+, where you'll now find vintage Wayne & Shuster specials as well as The Littlest Hobo, Degrassi, Anne of Green Gables, Due South, Edgemont, Danger Bay and even Ready or Not.
Viewers have so many options today. You can stream all day long on Netflix or Crave and never exhaust a deep menu of new fare from around the world.  FX boss John Landgraf coined the phrase Peak TV and predicted two years ago it would peak and start to diminish. Instead, media companies are now raiding the vaults in search of more and more content.
Despite these newly-launched services, the surface has barely been scratched. The state of retro TV could easily become lost in space — unless all this classic content was placed in the right hands to curate. Think how great things would be if, ahem, somebody who has covered TV across North America for the past 35 years, written 10,000 stories about it and continues to interview many of the main players was asked to help program, curate and put it all in context.