Tributes are pouring in for Penny Marshall, best known for her years co-starring on Laverne & Shirley as well as directing such hits as "Big" and "A League of Their Own." Marshall, 75, died at her home in Los Angeles on Tuesday of complications from diabetes.
As "Monsters & Critics" editor April Neale headlined it, Marshall truly was in "A League of Her Own."
I regret to say I never had a one-on-one interview with Marshall, nor do I recall seeing her showcased at any Television Critics Association press tour panel. Yet so vivid was her voice — both the nasal whine of it, and the wit attached to what she said — it feels as if we crossed paths. Many fans must have felt the same upon hearing of her passing.
Marshall seemed born into comedy. Her brother, Garry Marshall, broke out in the '60s — together with writing partner Jerry Belson — as a producer on The Dick Van Dyke Show. That landmark sitcom was created by Carl Reiner. Penny Marshall was for several years married to Reiner's son, Rob Reiner, then starring in TV's top-rated series, Norman Lear's All in the Family. Both Reiner and Marshall at one time starred in No. 1 TV shows.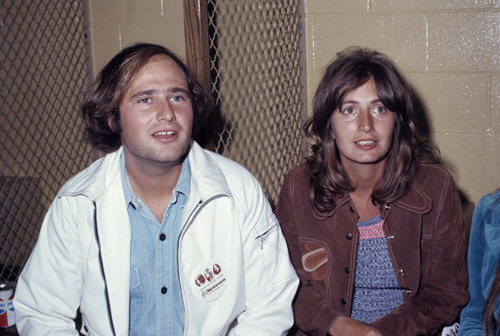 Talk about six degrees of separation of comedy genius. Penny and Garry Marshall, Carl and Rob Reiner, Norman Lear. That group was Mel Brooks and Saturday Night Live away from being the architects of late- 20th century American comedy. Brooks, Carl Reiner's best friend, was just a phone call away from all of them. in 1975, both Rob Reiner and Penny Marshall were on the third episode of SNL.
Despite all her accomplishments, Marshall lost out on a few significant roles. She turned down "Forrest Gump" and, earlier in her career, just missed out on becoming a regular on The Mary Tyler Moore Show.
She stood out, however, on the early roles she did land. She did sneak into three or four episodes of Mary Tyler Moore and also appeared in MTM comedies The Bob Newhart Show and the short-lived Paul Sands in Friends and Lovers.
She played on several of her brother Garry's TV hits, beginning with The Odd Couple (as Oscar's secretary Myrna) and later on Happy Days, Mork & Mindy, the mercifully short-lived Blansky's Beauties and eventually, starting in 1976, Laverne & Shirley. The nostalgic, slapstick-y Milwaukee-based sitcom was enormously popular right from the start and finished two seasons in a row as the most-watched TV series in America.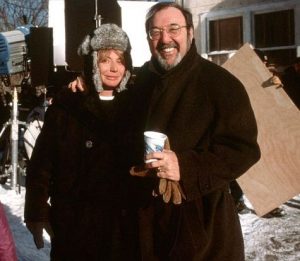 Marshall cut her teeth as a director on Laverne & Shirley, helming four episodes. She didn't direct a lot of features but won raves for "Big" and "A League of their Own" and guided Robert De Niro to a Best Actor Oscar nomination in "Awakenings." With "Big," she became the first female director to crack the $100 million mark.
Although plagued by poor health in recent years, including lung cancer, she kept working. Her final screen appearance was in the revival of The Odd Couple in 2016 in an episode that was a tribute to her brother, who passed away earlier that year.
Finally, and this is how I felt, you didn't have to be a fan of her shows or movies to be a fan of Marshall's. She just seemed to have the best stories, told in that one-of-a-kind voice. She could drop more names than a Bronx phone book and seemingly knew them all.
Asked to sum up her legacy on an Archive of American Television video, Marshall was typically self-effacing: "I had a successful TV show, a couple of successful movies and I'm not beautiful." Millions would beg to differ.