Have to thank cottage neighbour Jimmy for the heads up on Sunday's episode of Family Guy. If you missed it live (as I did), check out the high points in the video, above, or stream it here at Citytv Go.
Basically, Family Guy ran Donald Trump through a shredder.
Every possible joke about his tiny hands, cotton candy hair and porn star payoffs was jammed into 22 minutes. It was the most direct attack on a sitting president since Dallas. Patrick Meighan is credited as the writer of the episode, and his taxes are likely being audited right now.
The story all leads to a White House lawn brawl between "45" and Peter Griffin, who somehow gets hired to be Trump's latest press secretary. Hey, stranger things have happened during this administration.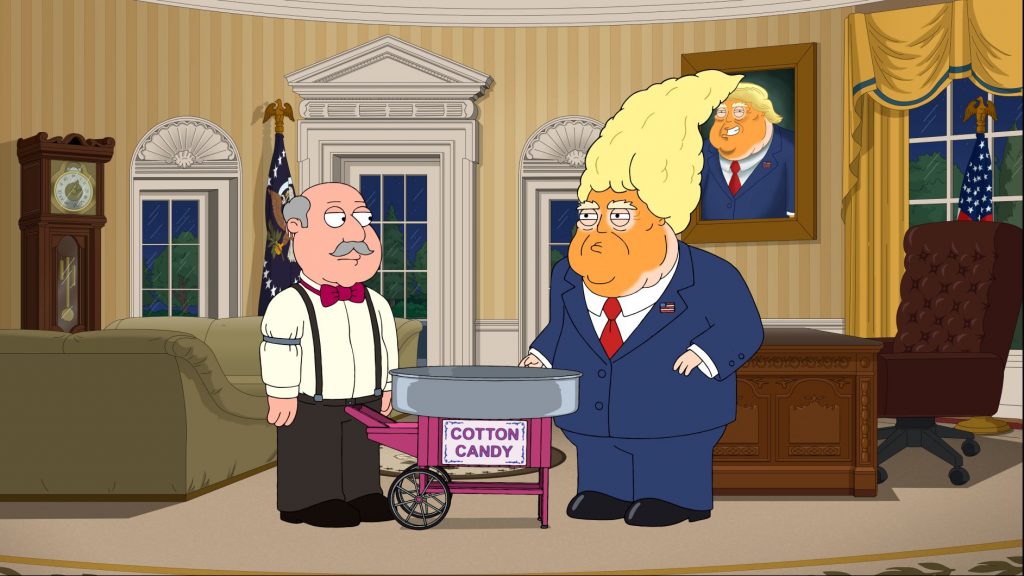 Family Guy is in its 18th season and has produced well over 300 episodes but this has to rank among the most aggressively subversive. Look for Trump to hold up the country to raise funds to build a wall around their writers' room.
There's even a hilarious cameo by Canadian Prime Minister Justin Trudeau at the end. Watch him fly away by standing on the backs of two Canada geese.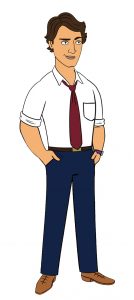 Canadian TV shows, which receive funding from Canadian taxpayers (and, specifically, Canadian cable subscribers), tend not to render smaller the hand that feeds. Just yesterday, The Comedy Network issued a release announcing that Trudeau will be a guest voice on Season Two of Brent Butt's Corner Gas: Animated.
The Prime Minister helpfully tweeted out he'll be visiting "Dog River" soon. No word yet as to when the new season will air, but don't look for anything like the savaging Trump took. Not that Trudeau is anywhere near the cartoon character Trump already is, but the PM is still probably grateful that Canadian libel laws are tougher than America's "go-for-it" First Amendment protection.
Butt also had sitting Prime Ministers Stephen Harper and Paul Martin on the original, live action version of Corner Gas.
The 11 new Corner Gas: Animated episodes will also feature guest star turns from Chris Hadfield, Russell Peters (as a bear!), Epic Mealtime's Harley Morenstein and Michael J. Fox.
Trudeau's voice over was recorded right in the Prime Minister's office.
Trump did not invite the Family Guy team to the White House.