There are plenty of season finales this month as there always are at this time of year, but the big one is the 279th and final episode of The Big Bang Theory. The No. 1 series in Canada and the U.S. signs off for good May 16. Details on that and many other May highlights below:
Thursday, May 2
2019 Miss USA Pageant (Live on Fox). Yes, these things still happen.
Friday, May 3
At the Heart of Gold: Inside the USA Gymnastics Scandal (Documentary, HBO).
Dead to Me (Comedy/Drama, Netflix). Christina Applegate and Linda Cardellini play two grieving widows in this dark comedy produced by Will Ferrell and Adam McKay. James Marsden and Ed Asner also star.
Extremely Wicked, Shockingly Evil and Vile (Drama/Thriller, Netflix). Not sure who asked for this, but here's a look at infamous serial killer Ted Bundy (played by Zac Efron) and his girlfriend from director Joe Berlinger.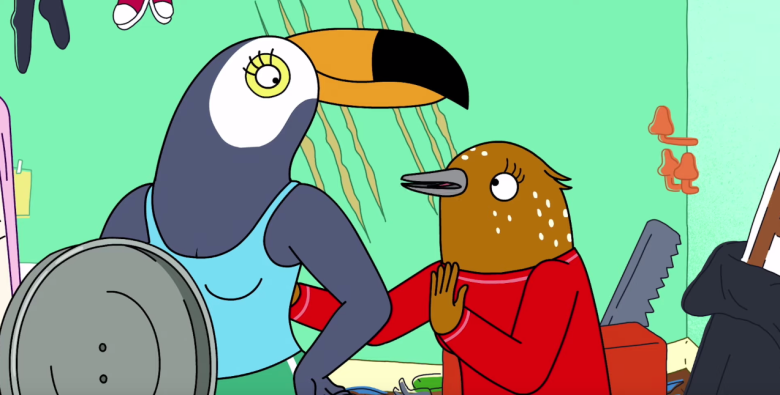 Tuca & Bertie (Animated comedy, Netflix). The designer behind BoJack Horseman has created another anamorphic series about a toucan named Tuca (voiced by Tiffany Haddish) and a songbird named Bertie (stand-up comedienne Ali Wong). Sounds funny already, right? Tig Notaro, Reggie Watts and Richard E. Grant are among the guest voices.
Sunday, May 5
The Spanish Princess (miniseries, Starz). Sequel to The White Queen and The White Princess.
Monday, May 6
Bachelorette Reunion: The Biggest Bachelorette Reunion in Bachelor History Ever! (Special, ABC, Citytv). When they start adding exclamation marks in the title of Bachelor shows you know the apocalypse is near.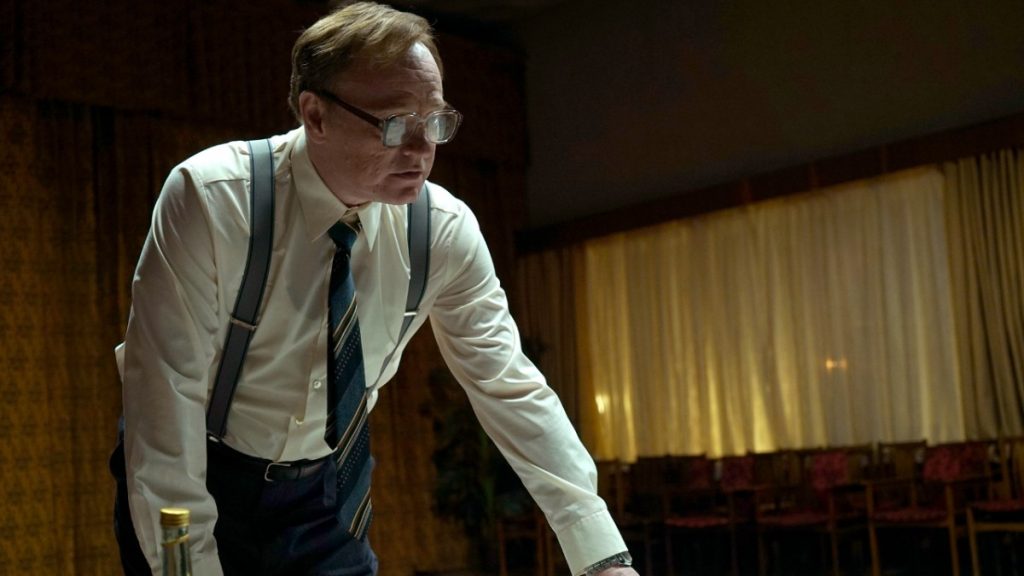 Chernobyl (Miniseries, HBO, Crave). Jared Harris (Mad Men, above) and Emily Watson lead an international cast in this unblinking look at the 1986 nuclear power plant catastrophe in the former Soviet Union. From writer/producer Craig Mazin, getting serious after scripting two "Hangover" sequels.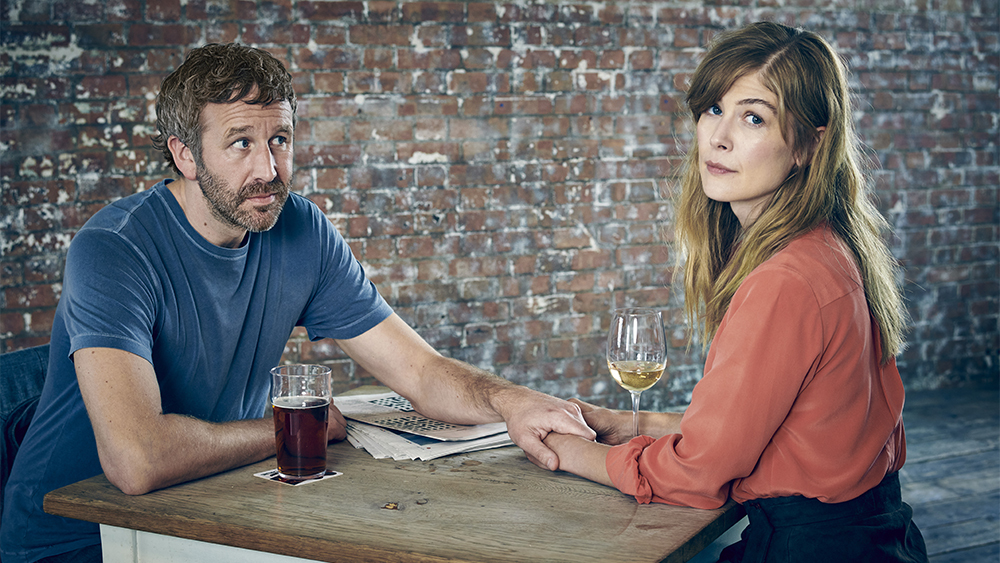 State of the Union (Comedy, Sundance). This was the funniest — and the simplest — comedy I saw last February at the TCA press tour: a married couple Chris O'Dowd and Rosamund Pike(above) talk over drinks in a pub prior to their weekly couples counseling sessions. Each of the ten episodes lasts just 10 minutes. From two funny guys, Stephen Frears and Nick Hornby.
Tuesday May 7
Dog Tales Rescue (Gusto). The pampered pet ranch north of Toronto is showcased for a second season.
Wednesday, May 8
Modern Family (ABC, Citytv). 11th season finale.
Lucifer (Netflix). We thought Lucifer was dead but he's back! The streaming service swooped in and rescued this shot-in-Vancouver series for a 10-episode fourth season.
Thursday, May 9
Paradise Hotel (Reality, Fox, Citytv). More dating highlinks reviving a concept kicked around since 2003. Hosted by reality TV maven Kristin Cavallari (The Hills),
Friday, May 10
Marvel's Agents of S.H.I.E.L.D. (ABC). Is anyone still watching this?
Sneaky Pete (Drama, Amazon Prime Video). The Graham Yost caper series returns for a third season.
Wine Country (Netflix). An all-star cast of comediennes — including Amy Poehler (who also directs), Rachel Dratch, Ana Gasteyer, Maya Rudolph — take a trip to the Napa valley for a 50th birthday salute. Tina Fey, Cherry Jones and Jason Schwartzman also appear.
Season finales: Blue Bloods (CBS, CTV), MacGyver (CBS, Global).
Saturday, May 11
My Dad Wrote a Porno (Comedy special, HBO). A special performance of a hit British podcast featuring TV writer James Morton reading from a series of erotic novels penned by his pater, James Cooper.
Sunday, May 12
Mary Kills People (Global). Returning for a third and final season.
Monday, May 13
The Bachelorette (ABC, Citytv).
L.A.'s Finest (Drama, Spectrum). This "Bad Boys" police procedural spinoff stars Gabrielle Union, Jessica Alba, and Zach Gilford.
Tuesday, May 14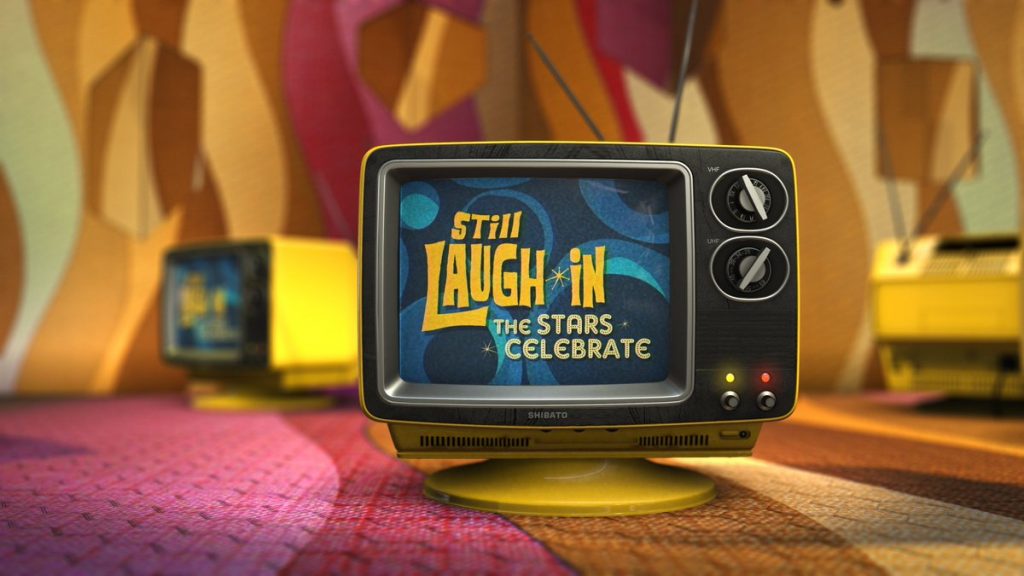 Still Laugh-In: The Stars Celebrate (Special, Netflix). Lily Tomlin, Ruth Buzzi and JoAnne Worley are among the stars who return to salute this comedy variety hour that used to sock it to us back in the late '60s, early '70s.
What's My Name: Muhammad Ali (Documentary, HBO). The Greatest gets another biographical salute, and, yes, there can never be too many. This one, a two-parter, has LeBron James among the producers.
FBI (CBS, Global). Season finale.
Wednesday, May 15
MasterChef Celebrity Family Showdown (Fox). Among the participants:
Survivor (CBS, Global). Season finale.
Thursday, May 16
The Big Bang Theory (CBS, CTV). North America's No. 1 series signs off after 12 seasons with an hour-long final. As for the enduring appeal of the series, co-creator and executive producer Chuck Lorre says it has a lot to do with family. "It's about people caring for each other in different ways, and maybe not being so good at it. I think affection underlies all these relationships, even the adversarial ones. There's an affection that hopefully causes the audience to care." CBS has a half-hour special salute to the series later tat evening.
Season finales the same night: Young Sheldon, Grey's Anatomy.
Friday, May 17
Fleabag (Comedy/Drama, Amazon Prime Video). All hail Killing Eve creator Phoebe Waller-Bridge who created an instant classic with the 2016 premiere of this darkly comedic series. Critics are already raving about these six new episodes, which find the central character getting a little closer to, well, God. Kristin Scott Thomas and Fiona Shaw also star.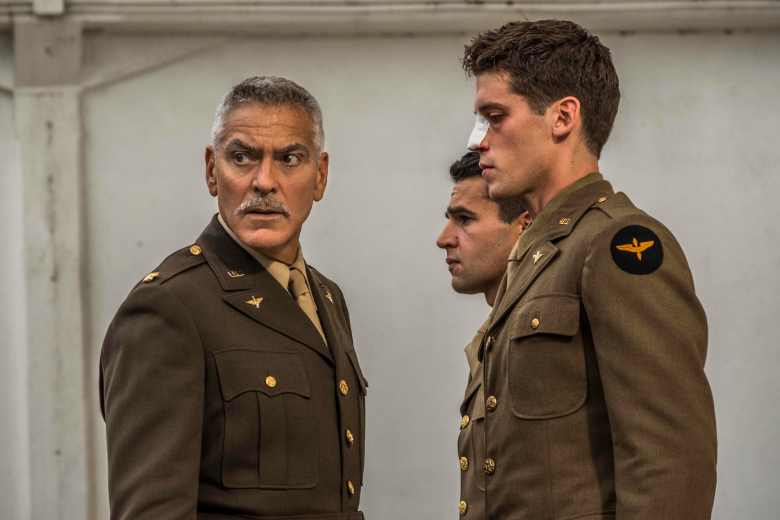 Catch-22 (miniseries, Hulu, Citytv). An all-star cast, including George Clooney (who also directs and produces), Kyle Chandler, Hugh Laurie, Christopher Abbott and Giancarlo Giannini, headline this adaptation of Joseph Heller's landmark WWII novel.
American Masters: Robert Shaw: Man of Many Voices (Documentary, PBS).
Meghan and Harry Plus One (Special, CBS). The royal baby watch is spawning a few of these time fillers.
Hawaii Five-0 (CBS, Global). Season finale.
Sunday, May 19
Game of Thrones (HBO, Crave). Series finale.
Monday, May 20
Beat Shazam  (Game show, Fox, Citytv). Returns with Jamie Foxx as host.
The Late Late Show Carpool Karaoke Primetime Special 2019 (CBS). Yes, another one. 10p
Tuesday, May 21
Blood & Treasure (Drama, CBS). An antiquities expert (Matt Barr) and an art thief (Sofia Pernas) chase terrorist around the globe. Allrighty then.
NCIS and NCIS: New Orleans (CBS and Global). Season finales.
Wednesday, May 22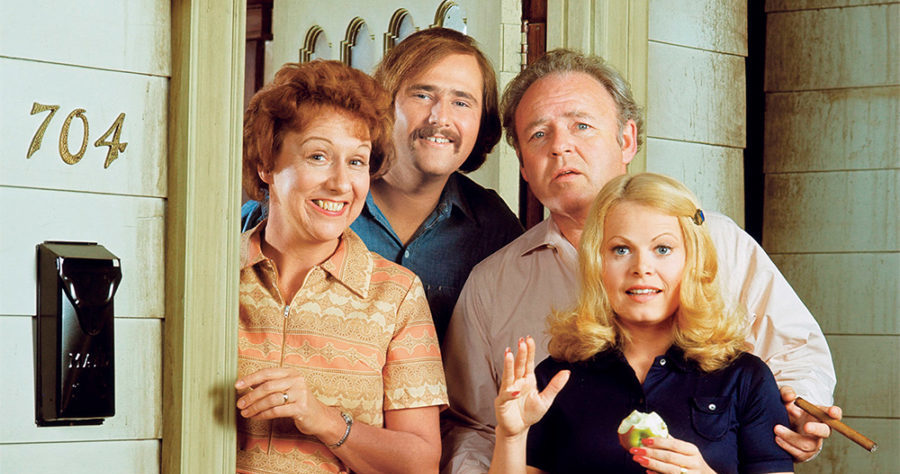 Live in Front of a Studio Audience: Norman Lear's 'All in the Family' and 'The Jeffersons' (Comedy/Live event, ABC). Only a meathead would miss this daring TV idea: recreating, from original scripts, one episode from each of these landmark comedies from the '70s. Woody Harrelson (as Archie Bunker), Marisa Tomei (his dingbat wife, Edith), Jamie Foxx (George Jefferson), Wanda Sykes ("Wheezie"), Ellie Kemper, Justina Machado, and Will Ferrell are in on the action. Produced and presented by Jimmy Kimmel and Norman Lear.
Thursday, May 23
Elementary (Drama, CBS). Returns for a sixth and final season.
Friday, May 24
The Perfection (Horror/Thriller, Netflix). Allison Williams and Logan Browning headline this thriller about a music prodigy.
She's Gotta Have It (Netflix). Dark comedy based on the award-winning Spike Lee feature.
Sunday, May 26
Game of Thrones: The Last Watch (Documentary, HBO). One final, two-hour peek behind the final season production of the epic fantasy series.
Monday, May 27
The Hot Zone (Miniseries, Nat Geo). Julianna Margulies stars in this six-part, three-night, fictionalized adaptation of Richard Preston's best-selling 1995 nonfiction book chronicling the first Ebola outbreak. Noah Emmerich, Topher Grace, James D'Arcy, Grace Gummer, and Robert Sean Leonard also star.
Tuesday, May 28
America's Got Talent (NBC, Citytv). One of the summer's top shows returns for another season with a couple of new judges joining Howie Mandel and Simon Cowell: Gabrielle Union and Julianne Hough. Terry Crews replaces Tyra Banks as host.
Pure (Super Channel). The shot-in-Halifax drama about Mennonite drug smugglers launches it's second season.
Songland (NBC, Citytv). Up-and-coming songwriters get an opportunity to work with top music producers such as Eurythmics co-founder Dave Stewart, Maroon 5's Adam Levine, and OneRepublic's Ryan Tedder. Sounds a bit like The Launch.
Wednesday, May 29
Private Eyes (Global). Williams Shatner is among the guest stars as the Jason Priestley crime drama returns with new episodes.
American Ninja Warrior (NBC). Returns.
The InBetween (Drama, NBC). Ghosts talk to a young woman who talks to cops in order to solve crimes. Your witness!
Friday, May 31
Deadwood: The Movie (HBO, Crave). David Milch's masterpiece returns after a 12 year hiatus with almost the entire cast intact, including Ian McShane, Timothy Olyphant, Molly Parker, Brad Dourif, William Sanderson and Gerald McRaney. Shot on the same dustry set still standing on the old Gene Autry Melody Ranch north of Los Angeles.
Good Omens (Amazon Prime Video). A six-episode adaptation of Neil Gaiman and Terry Pratchett's comedic 1990 fantasy novel with Michael Sheen (Masters of Sex) and David Tennant) playing the good and bad angels at the centre of the story. Jon Hamm, Michael McKean, Miranda Richardson and Nick Offerman are in on the apocalyptic fun, with Frances McDormand as the voice of God and Benedict Cumberbatch as the voice of satan.