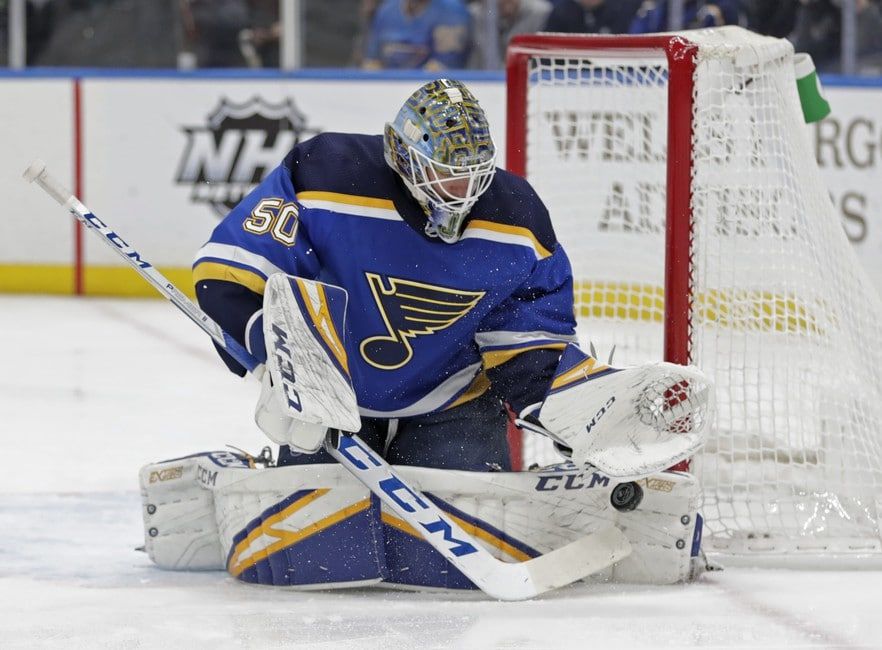 Despite tight, seven game series, the lack of Canadian teams in the second round of the Stanley Cup playoffs continues to leave Rogers Media singing the Blues.
Take a look at Sunday's overnight estimates. An afternoon game between the St. Louis Blues and the Dallas Stars drew an estimated 331,000 hockey fans to Sportsnet National. There was no NHL game last Sunday on CBC, leaving the public broadcaster with three reruns of Heartland in prime — all hovering at or below 200,000 viewers.
Meanwhile, that same Sunday afternoon, the Toronto Raptors up and down series versus the Philadelphia 76ers drew an overnight, estimated 806,000 on TSN.
Both sports playoff matches fell short of Global's take Sunday with Big Brother Canada, which was clocked at 991,000 viewers. Keep in mind that Game of Thrones on HBO and Crave probably doubled that viewer total in Canada.
Here's what else outdrew Stanley Cup playoff action on Sunday: Mary's Kitchen Crush on CTV (424,000); Island of Bryan on HGTV (560,000); Oak Island on History (534,000) and American Idol on CTV Two (379,000). Just about the only thing that didn't beat hockey on Sunday was baseball, with the Jays and Texas batting 238,000 on Sportsnet One+.
Monday's sixth and deciding game between the Boston Bruins and the Columbus Blue Jackets, however, was a much bigger NHL draw. On CBC Monday, that pulled 767,000 overnight, estimated viewers, with another 482,000 sticking around for the late game between the San Jose Sharks and the Colorado Avalanche.
Over on Sportsnet national, the overnight totals were almost the same: Boston/Columbus did 771,000; San Jose/Colorado 415,000. TSN found 251,000 viewers the same night for an NBA playoff tilt between Golden State and Houston. Their early Milwaukee/Boston game drew 227,000. In baseball, Sportsnet One+ battled 201,000 with Jays vs. Minnesota.
The bigger non-sports draws Monday were 9-1-1 (1,150,000) and Bull (1,151,000) on Global and the season finale of The Resident on CTV (1,083,000) followed by Masterchef Canada (575,000).
Saturday's hockey numbers: Sportsnet National drew an estimated 790,000 with Columbus at Boston; same game on CBC did 677,000. The later game between Colorado and San Jose went 460,000 at Sportsnet, 485,000 on CBC.
The triumphant return of Adam Sandler the same night on Global's broadcast of Saturday Night Live, including his touching musical salute to Chris Farley, drew 941,000 in late night.
Friday: the New York Islanders were swept in four games, losing to the Carolina Hurricanes before an overnight, estimated 479,000 on CBC and 552,000 on Sportsnet National. The later Dallas/St. Louis game the same night drew 496,000 on Sportsnet. Meanwhile, over on CTV, an estimated 1,178,000 watched the season finale of Blue Bloods. Yes, NHL, Stanley Cup playoff action is losing to Blue Bloods.