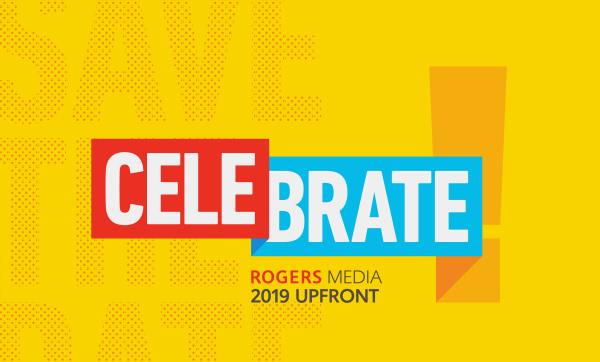 May the 9th not be with you.
Journalists across Canada took hits on all fronts Thursday. The Globe and Mail announced it is offering voluntary buyouts to save $10M annually. Should the target not be reached, the union representing Canada's national newspaper workers says downsizing will follow.
Rogers, meanwhile, after sending writers "Save the Date" notes a week or so ago, has shut down the press half of its annual Upfront. They say it was a "difficult, but fiscally responsible, decision."
Rogers, as well as Bell and Corus, have traditionally flown talent north to Toronto every June to represent shows purchased during the annual Hollywood sales week. The stars are then trotted before ad buyers and reporters. As part of this year's belt tightening, however, Rogers is only presenting their upfront to advertisers — and there will be no stars in attendance.
Reporters will be invited to a media breakfast with executives at a later date. That could still get expensive; eating machine Tony Wong from The Toronto Star will likely eat through whatever ad take Rogers salvaged out of round 2 of the Stanley Cup playoffs.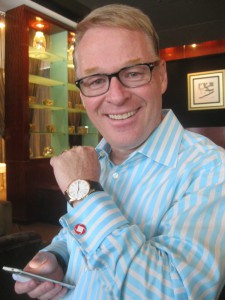 Also on Thursday, reports funnelled through Montreal-based media watchdog Steve Faguy that Bell Media executives held a mandatory town hall meeting in various cities today where it was announced that CTV News is switching to more of a videographer model. Layoff notices for veteran (and unionized) camera operators have apparently targeted operations in Toronto and Montreal. One report suggests 15 individuals are being let go at CTV News in Montreal alone. The Canadian Press reports CTV News staffs in five provinces will be affected, resulting in a net reduction in staffing.
Why has the sky apparently fallen so suddenly in traditional Canadian media circles? It hasn't, not by a long shot. This started happening the minute Al Gore invented the Internet. But why this week? It's just that, well, there are no Canadian teams left in the Stanley Cup race and ratings are about as cold as Blue Jays bats. That $5.2B "can't lose" hockey deal Rogers made a half dozen years ago gets more expensive every year just as audiences continue to splinter.
Then there is the prime time ratings at Citytv, as well as virtually everywhere in broadcasting, where double digit year-to-year viewership erosion is not uncommon. It doesn't help that CTV is also about to say goodbye to their biggest money magnet ever — The Big Bang Theory.
More evidence that everything is tilting toward the digital OTT side: Netflix executives met with mayor John Tory and others Toronto today and discussed the $500M they've pledged in production in Canada.
The streaming tsunami has just begun. Today, Roku, a company that makes a streaming stick capable of turning "your smartphone or tablet into a streaming companion," released their quarterly letter to shareholders. They reported that revenues were up $207M in Q1, a 51 per cent rise. If you're done with Bell and Rogers you can use one of these streaming signal fetchers to turn your set into a Smart TV and watch Netflix or Amazon. They don't exactly compete with Canadian media companies, they just chip away at their marketing and control.
Then there was the recent news that Disney plans to launch their giant, content-crammed streaming service at the low low price of $6.99 a month. AppleTV+ launches later this year, as does Warners robust new streaming device, just in case you've had it not only with CTV, Corus and Citytv but also with Netflix, Amazon Prime Video, CBS All Access or Crave. All hell is breaking loose people, head for the hills.
Viewers will soon be able to order one of these fancy new Over-The-Top streaming services and maybe dial up a classic movie such as "Apocalypse Now" — which sounds more and more like a documentary about the current Canadian media scene.
UPDATED FROM AN EARLIER REPORT where it was erroneously suggested that talent from new American shows would be presented to advertisers at this year's Rogers Upfront.