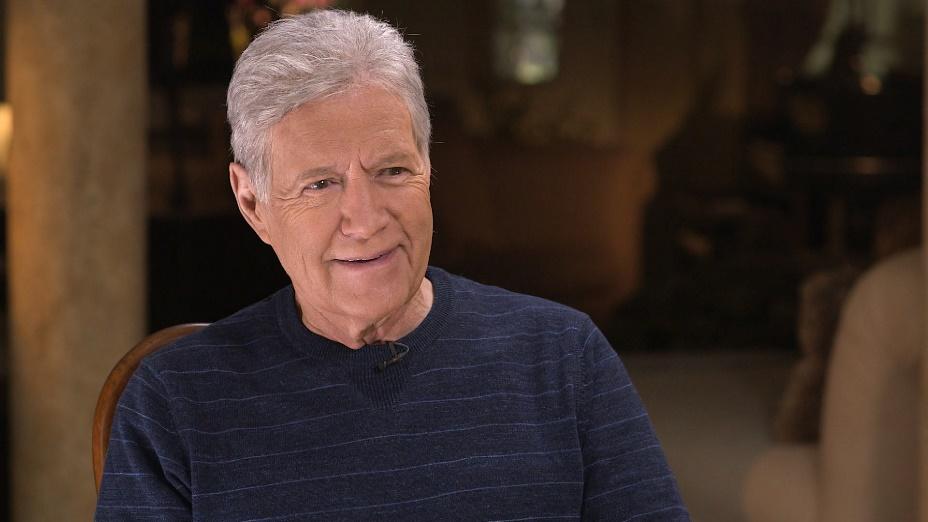 Alex Trebek has always enjoyed a fine head of game show host hair. He has chosen to fight his pancreatic cancer with chemotherapy, however, and apparently he's been hit with the usual side effect: hair loss.
While it is hard to tell from watching Jeopardy! most nights, I wondered about this a week or so ago when photos surfaced of hin accepting his Outstanding Game Show host award at the Daytime Emmys. Something was a bit off about his hair.
The 78-year-old Sudbury native opens up to host Jane Pauley in an at home visit this weekend on CBS Sunday Morning.
Trebek, who broke the health news March 6, tells Pauley he was diagnosed with Stage 4 pancreatic cancer after complaining about severe stomach pains. Doctors told him the tumor was about the size of a small fist. Trebek says the pain got so bad he would be doubled over in his dressing room between shows before it subsided enough for him to drag himself to the set for another taping.
The wig is a good one but perhaps a little too good, he admits. "On air I'm told that there were times – when the hairpiece looked better than my real hair. So we'll see how people react to that. We have the summer months off. So hopefully my own hair will grow back. Because I like my own hair."
The long-running CBS Sunday Morning airs from 9 a.m. to 10:30 a.m. ET/PT on CBS.