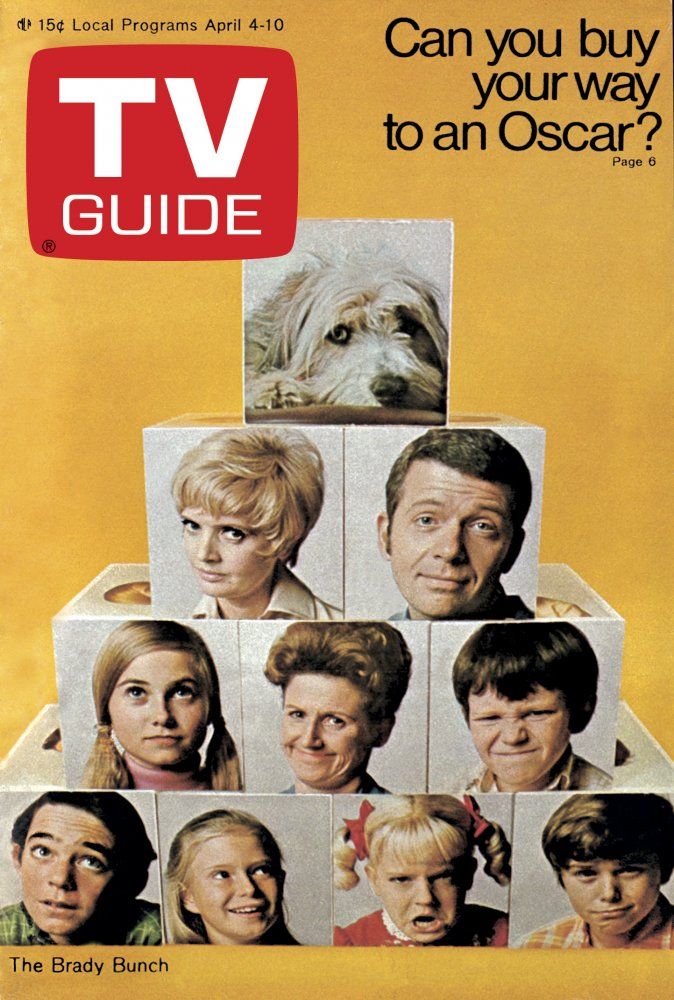 A lot has changed in the half century since The Brady Bunch was one of the new fall shows of 1969. Or has it? Despite Netflix and what looks to be about a dozen other streaming services constantly spitting out content, September is still the month when old shows return and new ones try to crack schedules. Find a comfortable chair and get ready to binge.
FRIDAY, SEPT. 6
The Spy (Netflix). Set in the early '60s, Sacha Baron Cohen plays it straight as an Israeli Mossad agent who goes undercover in Damascus. Based on a true story and executive produced by Homeland creator Gideon Raff. Noah Emmerich (The Americans) also stars.
MONDAY, SEPT. 9
A Very Brady Renovation (Monday, Sept. 9; HGTV) reunites the original child stars from The Brady Bunch. All six have to help renovate the actual California side-split that serves as the exterior shot of the family dwelling on the old show. Marcia, Marcia, Marcia! The cast is now in their sixties!
FRIDAY, SEPT. 13
LA's Finest (CTV). This slick cop drama, which premiered much earlier this year on US cable, stars Jessica Alba and Gabrielle Union as modern day Cagney & Lacey's. Already renewed for a second season.
SUNDAY, SEPT. 15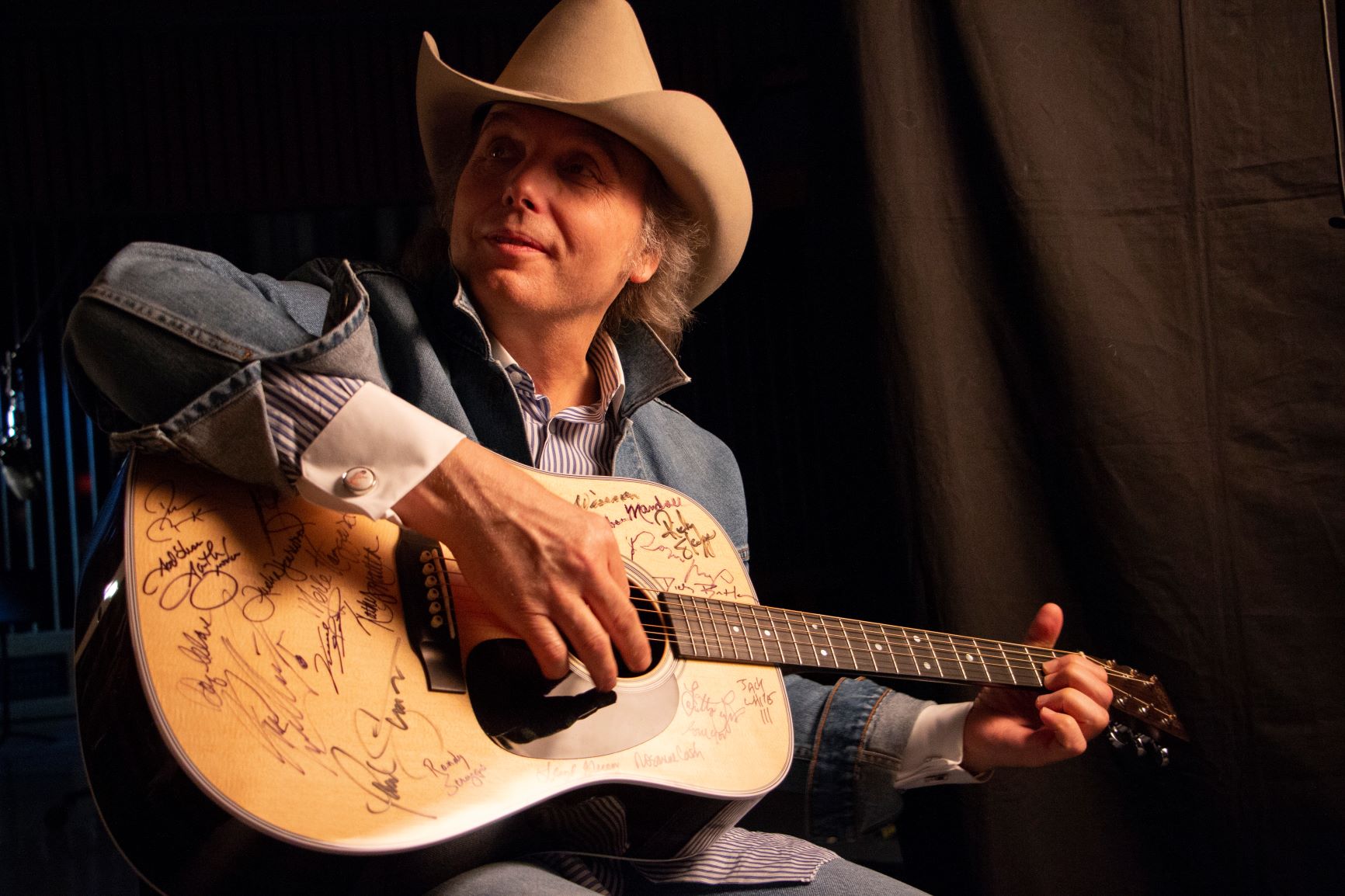 Country Music (PBS). Ken Burns (Baseball, Jazz) is surrounded by storytellers in his latest documentary epic, including Dolly Parton, Merle Haggard, Kris Kristofferson, Garth Brooks and Dwight Yoakam (above). This is a history lesson you can tap your foot to, with a soundtrack of 600 music cues spread over 16 hours. Beyond Part One's look at the genre's roots, future chapters, airing almost every night through Sept. 25, are divided into two hour sections with titles such as, "Are You Sure Hanks Done it This Way?" (1973-1983). Among the many country legends profiled are Johnny Cash, Willie Nelson, Bill Monroe, Loretta Lynn, Gene Autry, The Judds and Hank Williams.
MONDAY, SEPT. 16
A Little Late With Lilly Singh (NBC, Global). The Scarborough, Ont., Internet sensation brings her act to late, late night, taking over the slot vacated by Carson Daly. Expect more comedy, less talk.
RETURNING: Dancing With the Stars (ABC and Citytv); Murdoch Mysteries (CBC); Frankie Drake Mysteries (CBC)
TUESDAY, SEPT. 17
Tallboyz (CBC). Four very diverse lads from the Toronto area bring their sketch comedy act to television in a new series executive produced by Bruce McColloch (Kids in the Hall).
RETURNING: Still Standing; 22 Minutes; Baroness von Sketch Show (CBC)
WEDNESDAY, SEPT. 18
The Great Canadian Baking Show (CBC); American Horror Story (FX). Emma Roberts, Gus Kenworthy and Billie Lourd are among the stars this season.
THURSDAY, SEPT. 19
Battle of the Blades (Thursday, Sept. 19; CBC). Back after several seasons, with Ron MacLean again hosting this competition between ex-pro hockey players and Canada's top figure skaters.
FRIDAY, SEPT. 20
Between Two Ferns: The Movie (Netflix). Zach Galifianakis brings his low budget talk show to a long form, with David Letterman, Bradley Cooper and Keanu Reeves rumoured to be among the unhappy guests.
SUNDAY, SEPT. 22
The 71st Annual Primetime Emmy Awards (CTV). No host – just like at The Oscars!
RETURNING: Heartland and Anne with an E (CBC)
MONDAY, SEPT. 23
Bob ♥ Abishola (CBS, CTV). TV's top comedy producer, Chuck Lorre (The Big Bang Theory, Mom) is back and showcasing somebody he's worked with before – Billy Gardell (Mike & Molly). Here the plus-sized stand-up comedian plays a Detroit socks manufacturer who has a mild heart attack. While recovering in the hospital, he falls in love with a no-nonsense Nigerian immigrant nurse (Folake Olowofoyeku). This "opposites attract" concept may get old fast, but there's promise in the pilot.
Prodigal Son (Fox, Global). How is it that criminal psychologist Malcolm Bright (Tom Payne) can get inside the minds of murderers to help the NYPD solve cases? His dad (Michael Sheen) was a serial killer! Lou Phillips also stars.
All Rise (CBS, CTV). Marg Helgenberger (CSI) stars as a judge in this new American network drama created by Greg Spottiswood, who previously created such Canadian dramas as Remedy and King.
Bluff City Law (NBC, Citytv). Jimmy Smits returns to his 12th or 14th series — I've lost count — as a Memphis attorney who is on the outs with his lawyer daughter (Caitlin McGee). The mom dies, so these two try to reconcile and put the firm first. What could go wrong?
RETURNING: The Good Doctor (ABC, CTV); Bull (CBS, Global); The Voice (NBC, CTV2)
TUESDAY, SEPT. 24
mixed-ish (ABC, Citytv). This black-ish prequel is set in the '80s and is based on a younger version of Tracee Ellis Ross' character, Rainbow Johnson. Who knew she had hippie roots?
Emergence (ABC, CTV). A police chief (Allison Tolman) discovers an amnesiac child at the scene of a mysterious accident. From the showrunners behind Reaper.
RETURNING: The Conners (ABC, CTV), Hudson & Rex (Citytv), NCIS (CBS, Global), FBI (CBS, Global), New Amsterdam (NBC, Global), This is Us (NBC, CTV), black-ish (ABC, Citytv), Empire (Fox)
WEDNESDAY, SEPT. 25
Stumptown (ABC, CTV). Vancouver native Cobie Smulders (How I Met Your Mother) leans into her Marvel action roles in this new drama. Here she plays a damaged, burnt out army veteran who stumbles into the PI business. The pilot was action packed; don't miss the first five minutes. Jake Johnson (New Girl) has been added to the cast.
RETURNING: Chicago Fire, Med and P.D. (NBC, Citytv), The Goldbergs (ABC, CTV), The Masked Singer (Fox, CTV), Modern Family (ABC), Schooled (ABC), Single Parents (ABC, Global), Survivor (CBS, Global), Superstore (NBC, Global)
THURSDAY, SEPT. 26
Carol's Second Act (CBS, Global). Emmy-winner Patricia Heaton (The Middle, Everybody Loves Raymond) plays a single mom and retired teacher who goes back to school to become a doctor. As a middle-aged intern, she has to fit in with a group of Millennials – the funniest played by Toronto-native Sabrina Jalees. Look also for Kyle MacLachlan (Twin Peaks) as an oddball MD.
The Unicorn (CBS, Global). If you like off-beat humour, you might like this sitcom starring Walton Goggins (Justified, Vice Principals) as a recently widowed father of two daughters who jumps into the dating pool. His pals freak when the ladies fall for his "attractive single dad" posting. Sadly, the Irish Rovers do not sing the theme song.
Evil (CBS, Global). Did you hear the one about the clinical psychologist (Katja Herbers) who teams up with a novitiate priest (Mike Colter) and a carpenter to investigate paranormal phenomena? That's no joke — that's the premise of this series.
PERFECT HARMONY — "Pilot" — Pictured: Bradley Whitford as Arthur Cochran — (Photo by: Justin Lubin/NBC)
Perfect Harmony (NBC, Citytv). Former West Wing regular Bradley Whitford (above) stars as an ex-Princeton music professor who decides he'd rather be a small town choir director. Hilarity ensues.
Sunnyside (NBC). Not the short-lived yet awesome Canadian sketch-sitcom featuring me as man getting into a cab except a pony beats me to the back seat, so why even watch? Kal Penn (House) stars and co-created this series about a disgraced politician who gets caught in a scandal and winds up advocating for a group of immigrants. Sounds hilarious, right?
RETURNING: Young Sheldon (CBS, CTV), Dragon's Den (CBC), The Good Place (NBC, Global), Grey's Anatomy (ABC, CTV), How to Get Away with Murder (ABC), Law & Order: SVU (NBC), A Million Little Things (ABC), Mom (CBS, Citytv)
FRIDAY, SEPT. 27
The Politician (Netflix). Ryan Murphy's first effort under his $300 million deal for Netflix is a dark, hourlong anthology comedy-drama which looks at one man's lifelong political ambitions. Ben Platt (Dear Evan Hansen) begins the story with his character's race for student president. The All-Star cast includes Bette Midler, Gwyneth Paltrow, Jessica Lange, Dylan McDermott, Judith Light, Bob Balaban and January Jones.
Transparent (Amazon Prime Video). With Emmy winner Jeffrey Tambor tossed from the set after a Time's Up scandal, it is times up for this series. The producers decided to send Maura Pfefferman off with a musical episode, which is one way to get people to look one last time.
RETURNING: Magnum, PI, Blue Bloods (both CBS, CTV), Hawaii Five-0 (CBS, Global), Fresh Off the Boat (ABC), Marketplace (CBC)
SUNDAY, SEPT. 29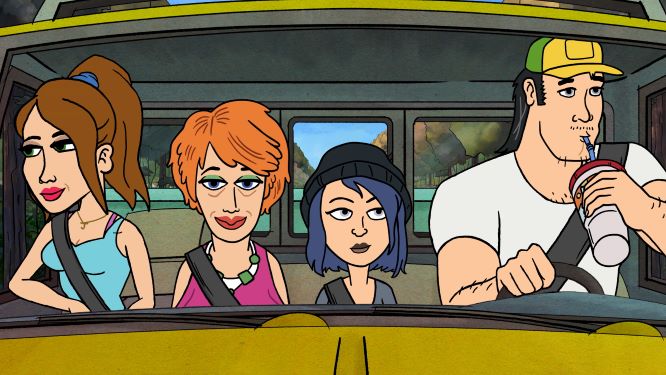 Bless the Harts (Fox, Citytv). A new animated comedy from producers Phil Lord and Christopher Miller is all about a happy-go-lucky — but broke — southern family. The great voice cast includes Kristen Wiig, Maya Rudolph and Ike Barinholtz; Kumail Nanjiani recurs as the voice of Jesus.
RETURNING: 60 Minutes (CBS), America's Funniest Home Videos (ABC), Bob's Burgers (Fox, Citytv), Family Guy (Fox, Citytv), The Rookie (ABC, CTV), God Friended Me (CTV), Shark Tank (ABC, CTV), The Simpsons (Fox, Citytv)