If you're Chuck Lorre, co-creator of two, 12-season sitcoms for CBS (The Big Bang Theory and Two and a Half Men), what do you do for an encore?
If it was me the answer would be: count money. Since it is Lorre you do several things at once, and well, including continuing on as the executive producer of CBS' Mom and the Netflix single camera comedy The Kominsky Method.
Lorre has also taken on a new studio audience sitcom: Bob ♥ Abishola. It premieres Monday night on CBS and CTV at 8:30/7:30c. In Canada, CTV has tucked it behind their No. 1 comedy import, The Conners, back for a second season Monday.
Lorre has teamed up with three other writer-producers on this project: frequent collaborator Eddie Gorodetsky, Al Higgins, and Gina Yashere. He's also cast the co-star of one of his past successes — comedian Billy Gardell from Mike & Molly — as one of the leads.
The story has Gardell's character, Detroit-based compression sock king Bob, suffering a mild heart attack. While in hospital, he falls in love with a no-nonsense Nigerian immigrant nurse named Abishola (Folake Olowofoyeku). Before you can say, "opposite's attract," Bob starts pursuing his new lady love.
Christine Ebersole, always welcome, plays Bob's mother Dottie who has a hand in the foot business. Matt Jones plays Bob's co-worker brother and Maribeth Monroe plays their sister. We meet Abishola's kin, too, played by Shola Adewusi and Barry Shabaka Henley.
Gardell is very sweet and likeable in the pilot. Olowofoyeku's character is much flintier and suspicious but she does have a charming way of saying "Bub." Bob's real family all sound like they are from Tonawanda, N.Y., ("Bab," they call him.)
Lorre, a musician-turned-writer who some say composes scripts as if they were melodies, is clearly picking up some different instruments. This series, like CBS itself, is attempting a sharp turn towards diversity. That makes it very today; an opportunity to be part of a much larger conversation about immigrant families in an era when "huddled masses" have never felt less welcome in parts of America.
Bob and Abishola are about to get their eyes opened a little wider. How much ♥ they can muster will be the challenge for Lorre and company. Given his track record, you have to give him half a season to figure things out. My concern, however, is that, for a series about a sock king, the premise doesn't have legs. It seems more like a movie to me. Then again, who thought a show about four nerds and their babe neighbour named Penny would last for 12 seasons?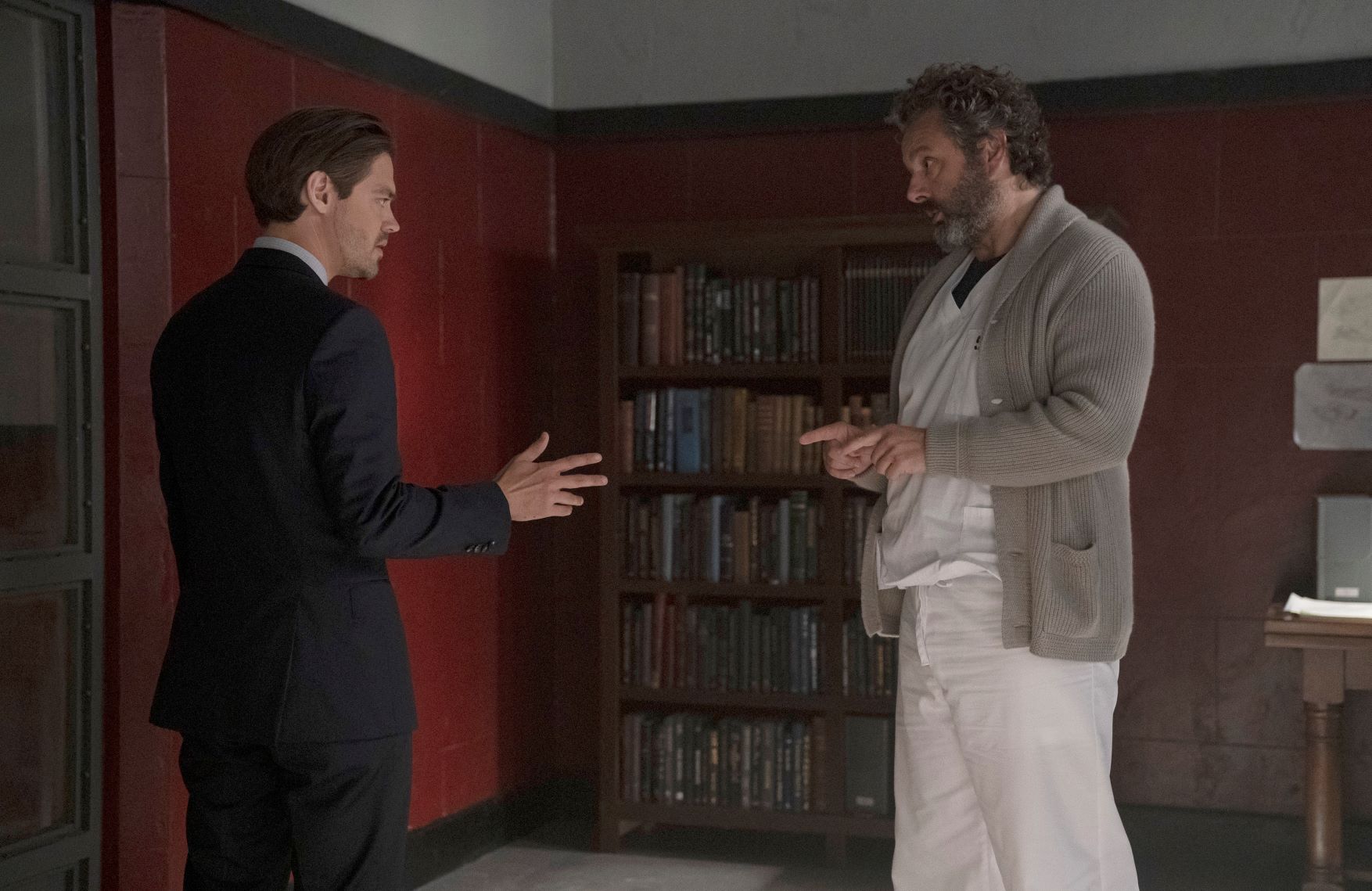 ALSO NEW TONIGHT: All Rise (CBS, CTV, 9/8c); Prodigal Son (Fox, Global,9/8c); Bluff City Law (NBC, Citytv, 10/9c)
RETURNING TONIGHT: The Conners (ABC, CTV); The Good Doctor ( ABC, CTV)