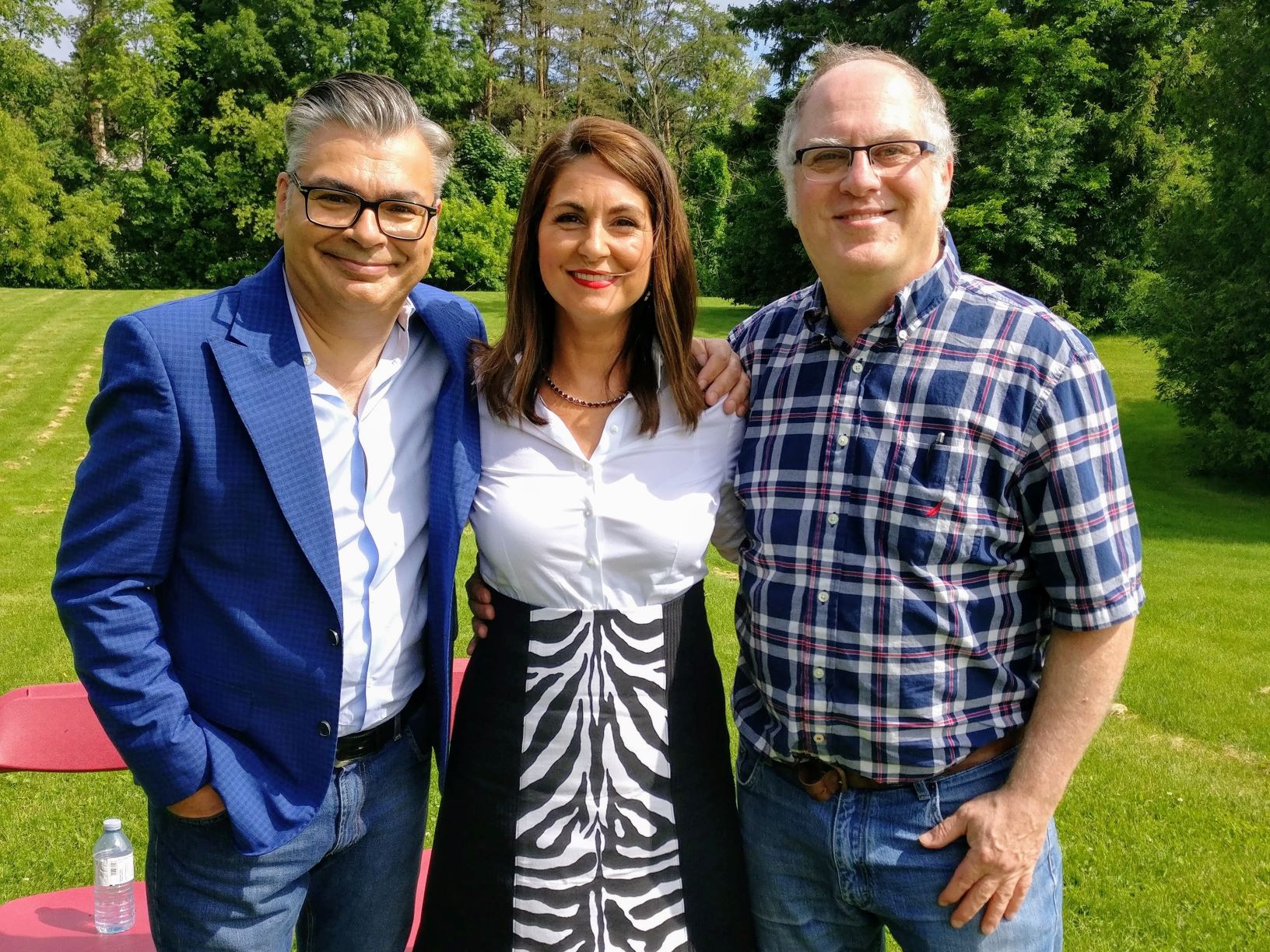 Attention foodies: The Great Canadian Baking Show airs its third season finale tonight on CBC and CBC Gem.
After seven episodes it all comes down to three remaining finalists: Colin Asuncion, 30, a marketing manager from Toronto; Jodi Robson, 33, a table games dealer from Regina, Sask., and Nataliia Shevchenko, 33, an administrative assistant from Edmonton, Alta.
Last June, outside the big tent on the lawns of the Canadian Film Centre in Toronto, I spoke with the judges. French-born Canadian chef and pastry expert Bruno Feldeisen has been featured for all three seasons, and was joined this year by Kyla Kennaley. A chef for nearly 30 years, she grew up in eastern Ontario farm country where food was fresh and plentiful. She now makes her home in London.
The day I spoke with them the production was already down to the final four contestants.
Feldeisen felt Season Three has no clear or obvious winner heading into the final bake off. Even before that, he had to go back and carefully review his notes before eliminating other bakers, the skill levels were that close.
"We have to hope somebody screws up," he said.
Kennaley agreed. "They all have mad skills and they all have great taste buds so really it all comes down to this: is their idea too lofty or is it lofty enough?"
I asked both of these seasoned chefs my usual kitchen questions. The stove– should it be gas or electric?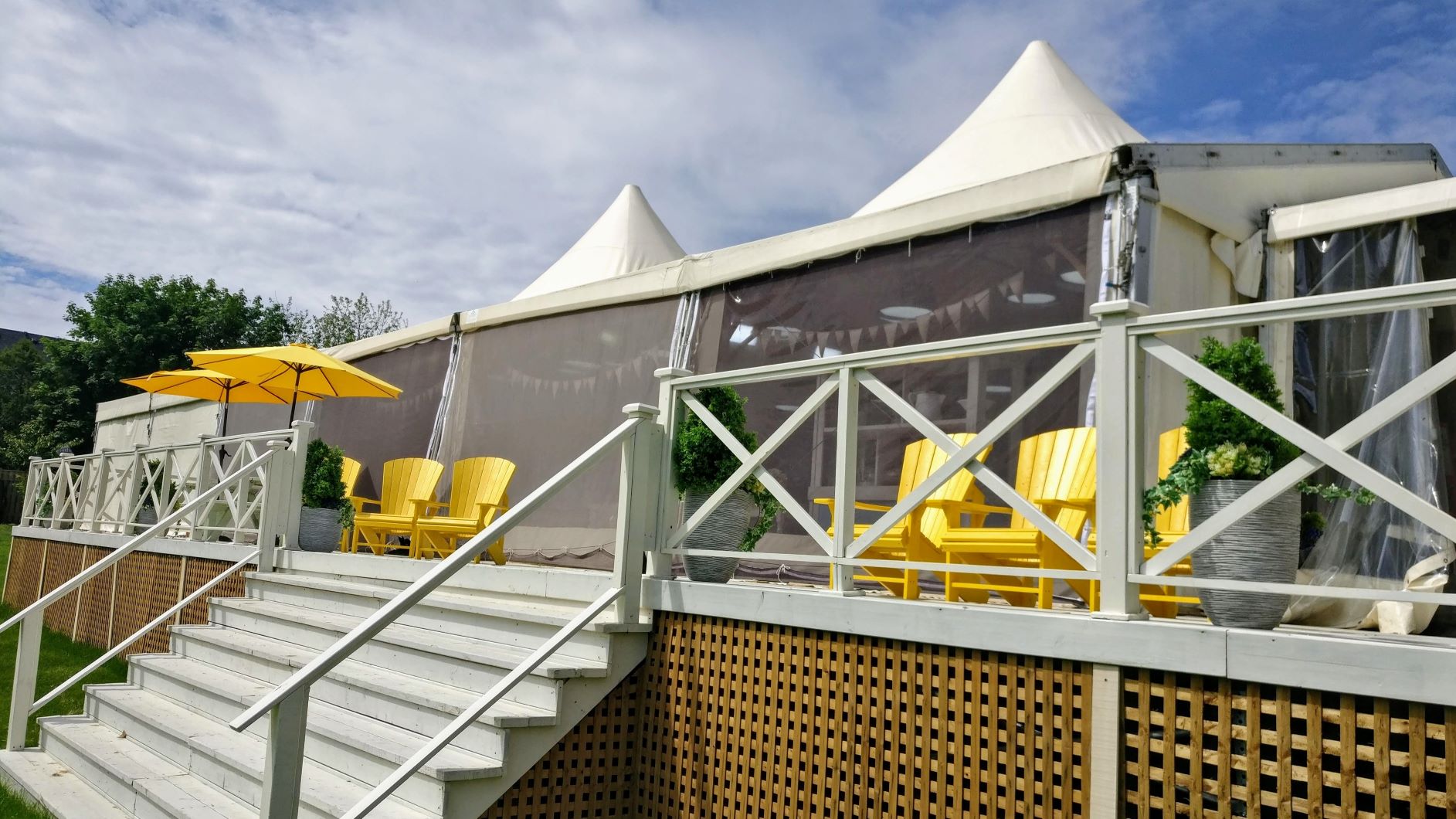 Both voted for gas — but with a few qualifiers. Feldeisen says there are many other factors. Getting a stove to heat up to 360 degrees at home is not the same 360 degrees on the giant tent-like studio used on the series. Times is a big factor, as is how often a chef opens and closes the oven door to check things such as internal temperatures.
Kennaley says, since she's been living in London, she's converted more to convection ovens and thinks that's the way to go on a series such as the Great Canadian Baking Show. "They are quick, and time is of the essence here," she says.
Having just had a new kitchen built up at a cottage property, I asked what was the biggest mistake people make when designing their kitchen.
"Not enough counter space to work on," said Feldeisen. Kennaley agreed, adding that counter height is also something to check.
"I'm not tall," she said. "For me, when a counter height is too tall, you don't enjoy baking. If you have a chance to custom build a kitchen, stand there and make sure the height is right and that you're not always bending and reaching."
Finally — because my food questions are all about me — I asked about dietary restrictions. Do I have to give up butter and sugar?
"No," said Feldeisen. "As long as there is butter and sugar I'm happy."
Good answer, I thought. Kennaley had one reasonable qualifier. "As we learn to eat healthier what we always learn is that it's the quality of the ingredients. if you're going to use butter, use the best butter."
Feldeisen says he has battled cholesterol all his life. "I was told, 'Don't touch butter, don't eat cadeau's (treats) and you have to eat fast spreads. Now it is the other way around! Don't buy spreads or margarines, they are bad for you."
The bottom line, says Feldeisen, is this: "Butter carries flavour like nothing else. Good baking needs a lot of butter. It is what it is."
Same with a good interview I thought. Feldeisen sure knows how to butter up a reporter and tell him what he wants to hear.
Next week on the series. on November 13, bakers from previous seasons will return to the tent for the chance to show who makes the best Christmas treats on The Great Canadian Holiday Baking Show. Hosts Carolyn Taylor and Aurora Browne welcome back Season 1 bakers, James Hoyland and Vandana Jain, and Season 2 bakers Megan Stasiewich and Timothy Fu for three holiday-themed bake off.