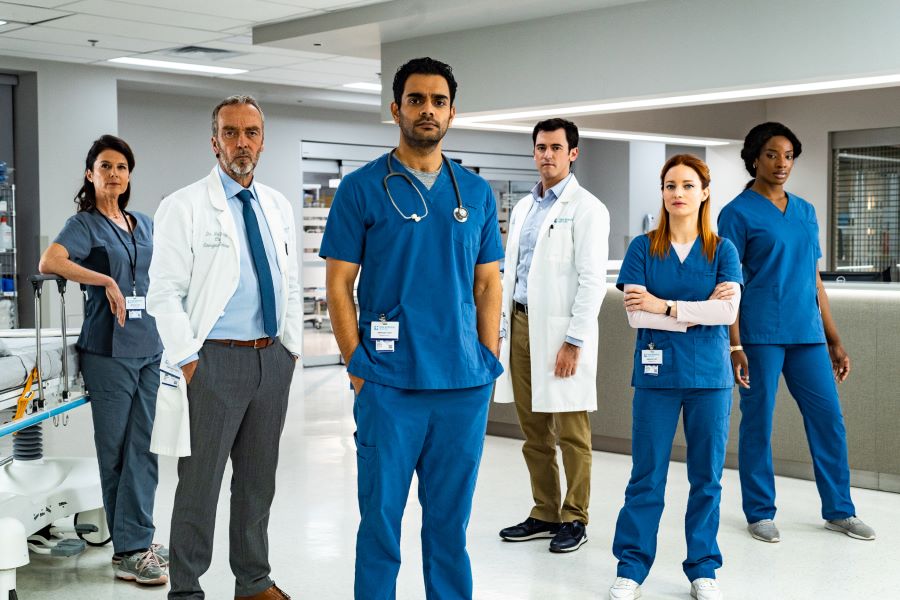 Something unusual was announced today — a Canadian-made series has landed on a US broadcast network schedule. Usually it works the other way around. In this instance, the CTV medical drama Transplant is set to join NBC.
It helps that NBC Universal partnered with CTV and Sphere Media Plus on Transplant from the beginning. As the show began to be shopped in America, they knew what they were getting and clearly deemed it worthy for the main NBC network. (A similar deal took place a few years ago when the CTV police series Motive briefly cracked ABC's schedule.)
CTV President, Content and Programming, Mike Costentino, says "the plan all along was that Transplant — like any of our scripted dramas for CTV, could potentially be acquired and showcased on a [US] broadcast basis. That's always our aspiration."
NBC already has medical shows New Amsterdam and Chicago MD. What they don't have, with production shut down everywhere due to COVID-19, is fresh episodes of those series to show in the fall.
"I think it speaks volumes that the show does meet the standard for the network," says Cosentino, who right this week is missing his first "Hollywood Screenings" sessions — the time when Canadian networks acquire US content — in 13 years. "It really does feel like a big show. It's proven on our schedule that it stands shoulder to shoulder with the other big medical shows and the ratings bear that out."
Transplant is drawing 1.6 million CTV viewers a week so far this season. It's the No. 1 domestically-produced scripted series and a Top-10 hit overall in Canada. Cosentino points out that it plays very well in the younger, ad-friendly demos, and in cosmopolitain centres across the country.
The series stars Hamza Haq (Quantico) as Dr. Bashir "Bash" Hamed, a Syrian doctor who flees the war torn region with his kid sister for a better life in Canada. Hamed works under a no-nonsense emergency medical chief played by John Hannah (Marvel's Agents of S.H.I.E.L.D.). Laurence Leboeuf (The Disappearance), Jim Watson (Mary Kills People) and Ayisha Issa (Polar) are also in the cast.
The U.S. sale was helped by the fact that CTV ordered 13 first season episodes. Some shows in Canada start with six, eight or 10 episode orders — making them generally harder to sell internationally.
NBC has not yet announced when or where Transplant will join it's schedule, but it would seem an ideal property to drop straight into it's fall schedule.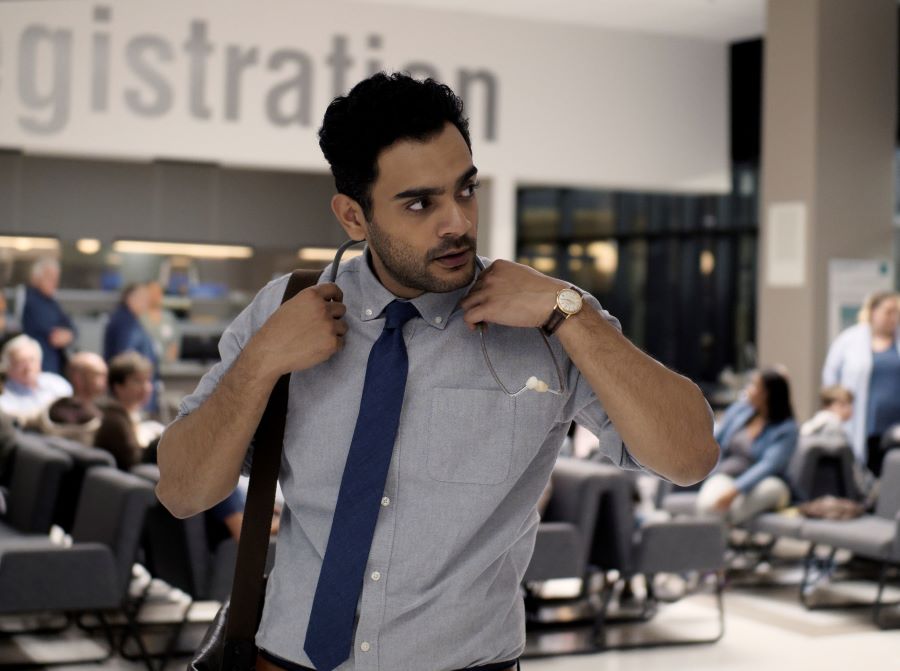 The news comes during a week when the big US broadcast networks traditionally announce their fall schedules at star-studded advertiser "Upfronts" in New York City. This May, NBC, ABC, CBS and the others are announcing fewer new shows amid on-going uncertainty caused by the COVID-19 pandemic. Even scheduling is less certain with production halted on all scripted shows as well as reality fare. Fox and The CW have already announced that their new schedules won't start till January. Look for other American and Canadian networks to follow suit.
Proven Canadian content, such as Transplant, featuring stars familiar to American audiences, such as Hannah (also known from his work in the "Mummy" film franchise), has to be a tantalizing content buy. Here are 13 already produced episodes of a Top-10 show already drawing 1.6 million viewers a week in Canada.

News that Transplant has landed a major US network berth has led to speculation that other cross-border deals may be pending. The CW has already announced that they've acquired American rights to Coroner, a hit CBC drama. The CW, which already airs CBC's Burden of Truth, picks up two seasons worth of the medical/police drama.
Other Canadian shows, such as Murdoch Mysteries (Ovation), Cardinal (Hulu), Private Eyes (Ion) and Kim's Convenience (Netflix) already have US cable and international streaming deals. Just-ended Schitt's Creek aired stateside on the Viacom/CBS channel Pop, but don't rule out a second run on main CBS network should production delays leave the Eye net scrambling for content deep into 2020.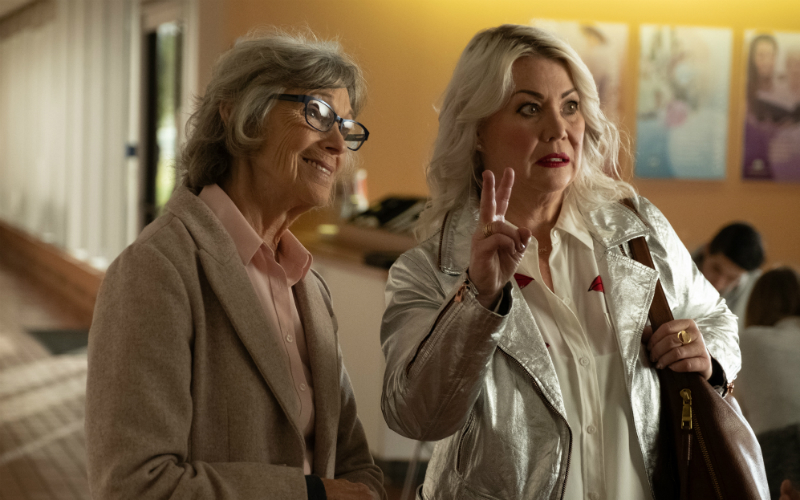 And what of Jann, the CTV comedy starring Jann Arden? With an eight episode second season awaiting a premiere date in Canada, some content-hungry US broadcaster has to be circling this 14-episode sitcom fix.
"I've had active discussions…with the US networks on Jann, several cable broadcasters and a few of the streamers," says Cosentino. He says there is international sales interest, as well, in the Crave Original documentary "Once Were Brothers: Robbie Robertson and The Band." That TIFF film fest favourite makes its Canadian broadcast premiere May 24 on CTV.
The season finale of Transplant airs May 27 on CTV. Production plans are TBA due to on-going COLID-19 concerns. While there is no official second season pick-up yet, Cosentino says planning is already underway so that, once a green light is given and shows can safely move forward, "we can dive straight into production."