You know you're getting old when you find yourself writing obits about the child stars of your youth.
Ken Osmond, one of television's most memorable weasels through six seasons of Leave it to Beaver, died Monday in Los Angeles. He was 76.
At 14, the Glendale, Calif., native attended an open audition for the part of a school chum of The Beaver (Jerry Mathers) and his older brother Wally (Tony Dow). Osmond aced it as Eddie Haskell, who constantly flattered the Beav's mom June Cleaver (Barbara Billingsley) and then put down every parent the split-second they were out of earshot.
I met Osmond over 20 years ago at one of those Hollywood autograph shows. They used to hold these gatherings at what was then known as The Beverly Garland Holiday Inn in North Hollywood.
At the same table as Osmond at that event was Frank Bank, who played Lumpy Rutherford on the series. Also attending was Dawn Wells and Russell Johnson, the professor and Mary Ann from Gilligan's Island, Ken Berry and Larry Storch from F-Troop, Tabitha from Bewitched (Erin Murphy) and the guy who was in the robot suit from Lost in Space, Bob May.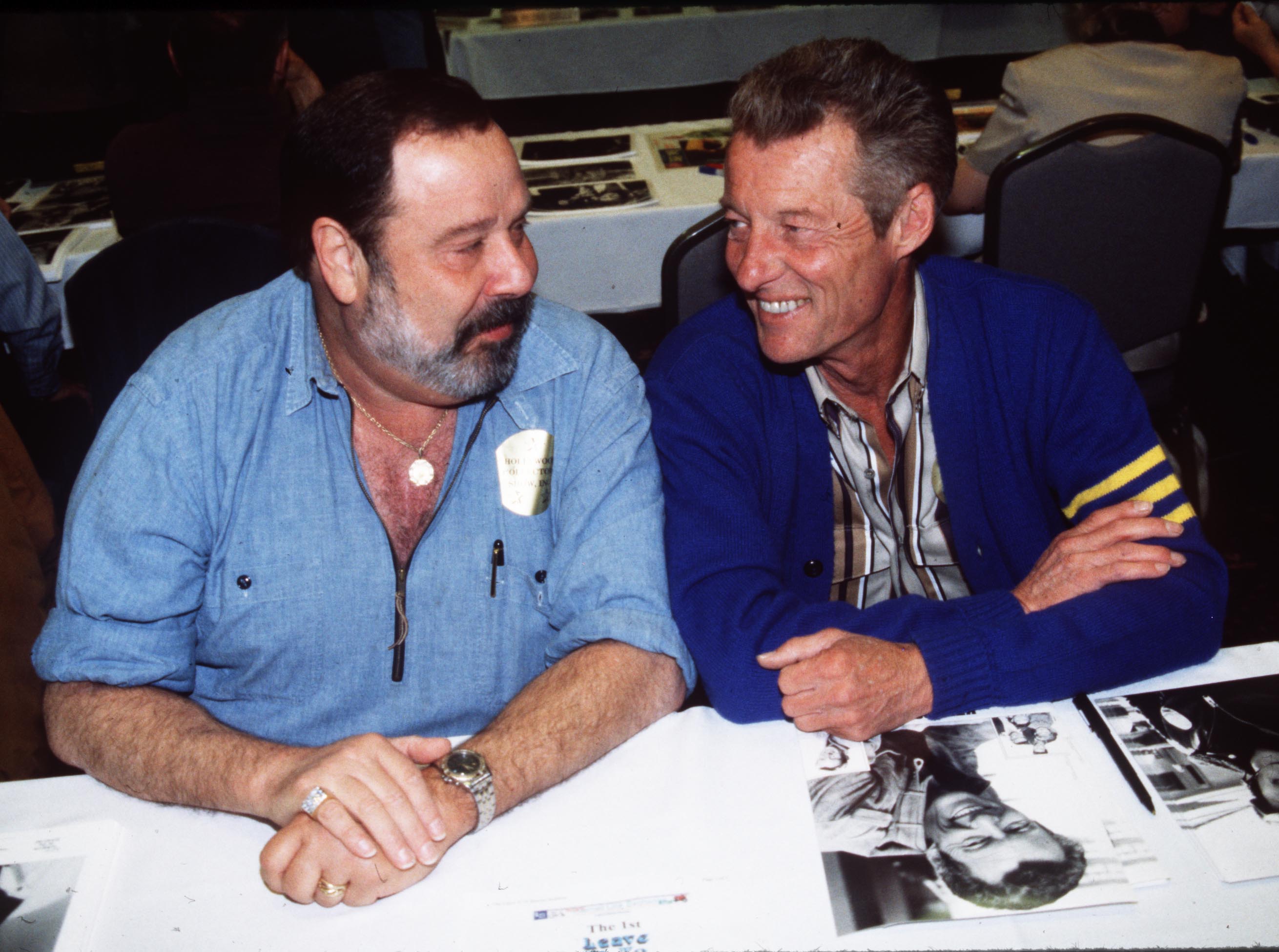 As I wrote about in my 2007 book, "Truth and Rumors: The Reality Behind TV's Most Famous Myths" (still available on Amazon, although it's not cheap), Osmond was at the centre of two strange urban legends. One involved him growing up and turning into Alice Cooper. This rumour spread after the rock star, when asked what he was like as a teenager, told a reporter that he was a real Eddie Haskell.
The other was that Osmond grew up to become notorious adult film star John Holmes.
Osmond said that the Holmes rumour was an embarrassment for years, especially with his church group. The reality was that, after Leave it to Beaver, Osmond was so typecast he couldn't get any other acting work so he became a motorcycle cop with the LAPD.
The confusion took root, as it were, when Holmes was identified as "Eddie Haskell" on a few triple-X films by porn producers trying to cash in on the facial resemblance. Osmond tried to sue and the case went to the US Supreme Court, where it was ruled that the name was used in a satirical way. Osmond didn't get a penny for his troubles.
I once asked Osmond's co-star Dow if he'd heard the Holmes rumour. Dow told me that when the real Holmes became a suspect in a murder investigation, Osmond was brought in for questioning. "He had to stand in front of the police department and prove that he wasn't [Holmes]," Dow said.
I'm not sure that was true, given that Osmond was a police officer for 18 years. You'd think the cops could have simply checked their files. Which brings up a story that definitely did happen: on one occasion, Osmond was shot five times in the line of duty. Four of those bullets were stopped thanks to the bullet-proof vest he was wearing. A fifth ricocheted off his belt buckle.
Shortly afterwards, Osmond retired from the police department. He was a regular, with his own two sons, on Still the Beaver, a mid-'80s spin-off series that reunited several cast members from the original. He would occasionally show up on Happy Days or Parker Lewis Can't Lose, always as Eddie Haskell.
Osmond joins Banks, Billingsley and long dead Hugh Beaumont (dad Ward Cleaver) as deceased Leave it to Beaver cast members. Only Dow and Mathews (Wally and The Beaver) remain.
It fascinates me still that many of these child stars from the '50s and '60s, such as the Mouseketeers or others who attended those autograph shows, lived within driving distance of the Hollywood studios. These Southern California kids represented a small corner of America where time and place left little room for diversity, and standing out meant playing a weasel.
Osmond made Eddie stand out alright — for over 60 years. Condolences to his family.