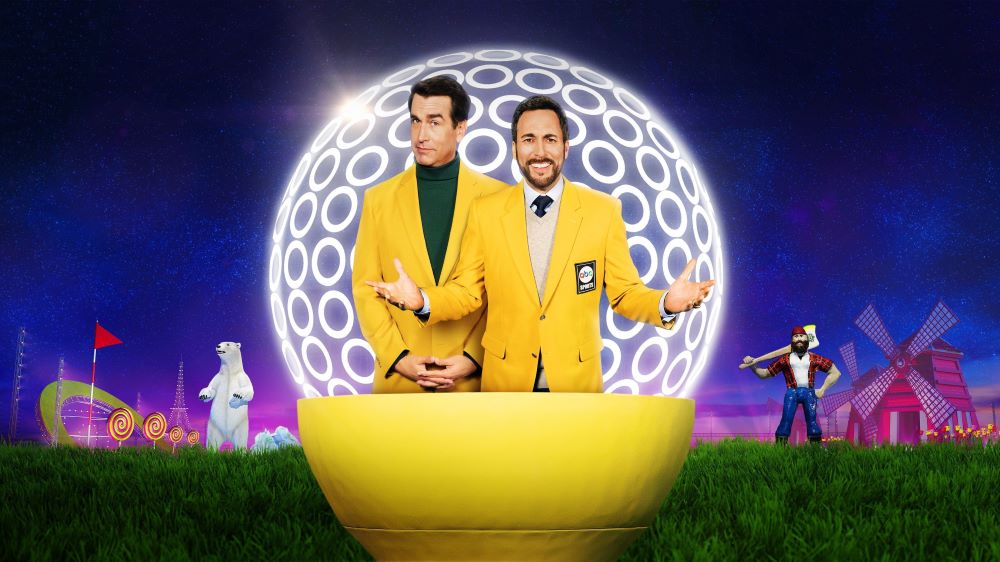 With apologies to the Bard, dis-content — or lack of content — is a plaque upon all our houses heading into the summer season.
On Wednesday, CBC is hosting a virtual upfront press conference. We'll learn a little more about the few new shows they're adding to their schedule, and the shows that are returning. We already know, for example, that their top-rated series, Murdoch Mysteries, will be back for a 14th season. What we and perhaps they don't know yet is how, what, where or when.
The U.S. broadcasters have been releasing their summer schedules and they are razor thin on content, mainly banking on game show revivals and a rose-dropping reality shows and pre-taped talent hunts. This has left slim pickings for the import happy Canadian networks. There's no Amazing Race Canada this summer and not a lot of new scripted content. It's going to be a series of stark and unfamiliar Canadian Top-30 lists this June, July and August.
As for the fall, there has been some news, but the main message is that the US nets will stick with what they've been running the past several years. A record low number of new shows have been ordered. Some, like CBS, feel studios will be soon back to work (although guilds are starting to say not so fast); others are already saying things won't truly be back up to speed until January.
This is not good for broadcasters. Streamers are catching up fast. Weekends have already been surrendered to Netflix, Amazon Prime Video, Disney+, CBS All Access, Apple+, Hulu and Crave. This week in the States, HBO Max launches more competition for audiences. NBC Universal's Peakcock is getting set to take off.
Look, courtesy the Programming Insider, at the U.S. broadcast network prime time numbers for this past Saturday: CBS: 2.27 million, NBC: 1.87, ABC: 1.56, Fox: 561,000. Out of 330 million people, with sports largely still sidelined, less than six million watched network television.
In Canada, the forecast for broadcasters is also very challenging. With the season over and new episodes scarce, overnight numbers are way down. They usually are this time of year, and the warm weather drew many away from their screens, but still. Here are the overnight numbers from Sunday:
Starting with CBC, a rerun of Heartland drew 159,000 at 7 p.m. Next up was a new offering spun off from CBC Radio. What're You At? with Tom Power opened to 75,000 viewers at 8 p.m. Across Canada. The show is well named. At 9, CBC threw together two rerun episodes of Still Standing. Jonny Harris' cross-Canada stand-up series drew 170,000 and 227,000 in overnight estimates. The one steady draw through all of this is news; The National leapt back up to 445,000 at 10 p.m.
CTV opened at 7 with their new Canadian made wedding prep reality show I Do, Re-do. That drew an overnight, estimated 410,000 — not bad for a Canadian made effort with no simulcast boost. Mary's Kitchen Crush followed with 303,000. At 8 p.m., CTV pulled 409,000 overnight viewers in with a movie. At 10 p.m., Shark Tank stayed afloat to 244,000. Again, news is the only rocket fuel left on broadcast television; the CTV National News soared at 11 to an estimated 1,101,000 viewers.
Global went for a news fix at 7 p.m. with their weekly series Coronavirus: The New Reality, hosted by Dawna Friesen (407,000). A rerun of NCIS: Los Angeles did 387,000 at 8 p.m. Back-to-back episodes of the game show The Wall kept 318,000 and 443,000 penned in from 9 to 11 p.m. A weekend edition of Global News, not in all markets, did 274,000.
Citytv — let's just say it was not a good night. Reruns of The Simpsons could not crack the 100,000 mark in overnight estimates. The numbers were worse at CTV2. Not helping was tossing in an old rerun of Motive which played to family members of the cast and crew in the demos.
The good news for Citytv is that America's Got Talent roars back just in time on tonight's schedule. There will be a few other bright spots, and we'll learn more about what CBC has in store on Wednesday. Otherwise, broadcasters may have to get by making much ado about nothing for the next few months.