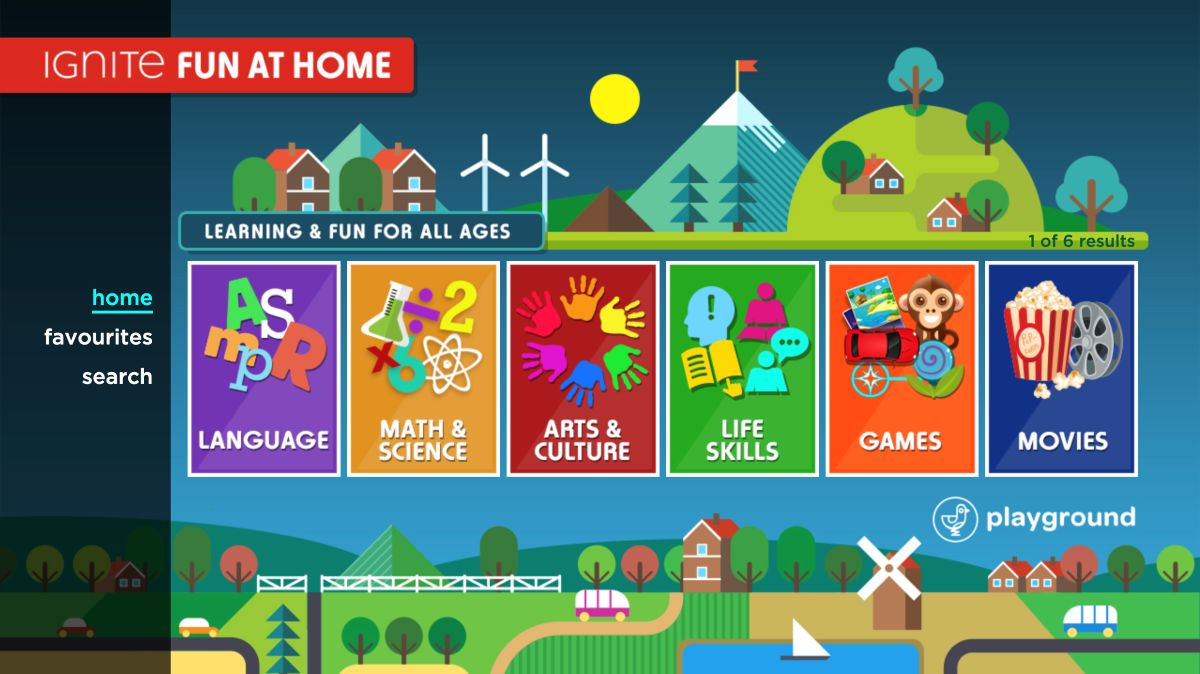 If you have one of those fancy new Rogers' Ignite TV remotes, the ones activated by simple voice commands, try saying "Fun At Home" into it.
No, get your mind out of the gutter. I'm sure somebody else is working on that.
This "Fun At Home" command will lead you to Zone-tv, a new world of learning and entertainment designed to keep young minds active durng this unprecedented time of at-home learning and social distancing.
The Zone-tv app, available exclusively in Canada on Rogers Ignite, introduces a colourful world filled with currated content designed to educate and engage chldren of all ages. Categories include art, math, science, life skills, geography and history. There's even a games section and some compelling interactive movies and videos. In other words, kids will be all over it because it's fun.
Jeff Weber, a former AT&T executive who branched out into creating digital-first video extensions, is the CEO behind the Zone-tv venture. His company previously helped to turn heritage magazines, such as Field & Stream and Popular Science, into Pay TV channels.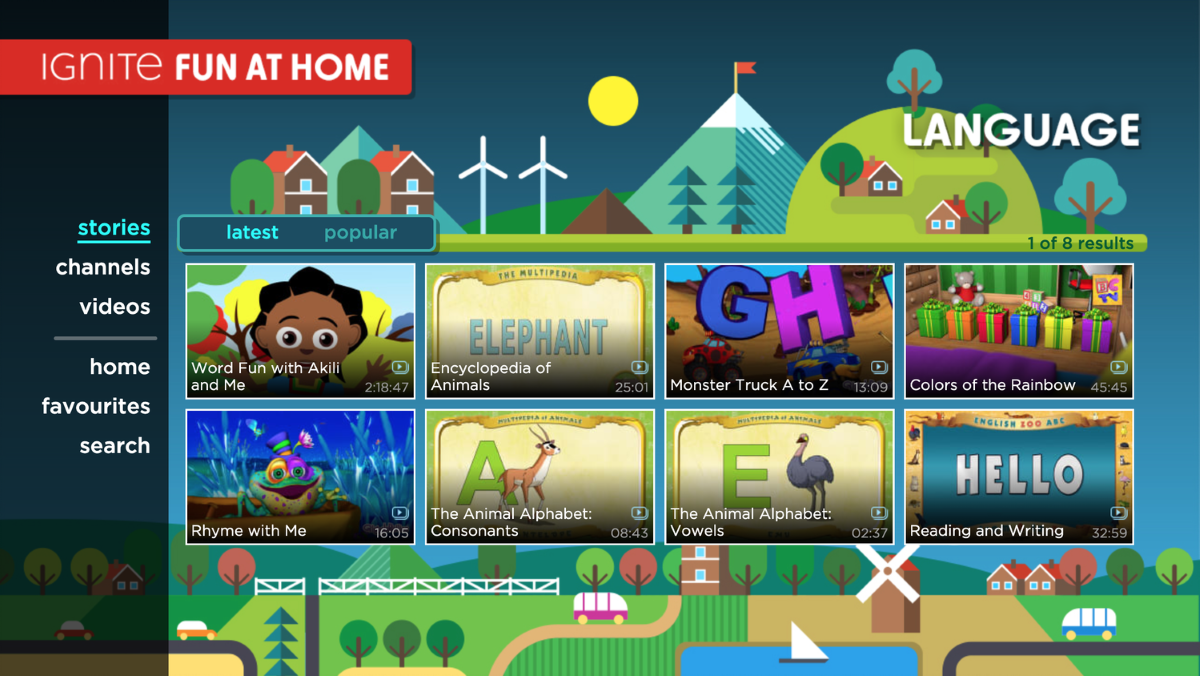 Zone-tv is accessed by going to the "Apps" section after pressing the Rogers button on your remote. Don't worry about pre-schoolers being able to navigate their way through this fun zone — they're better at this than you are!
The learning options are many and are clean, simple and easy to navigate, with plenty of fun songs and rhymes. There are some familiar faces along the way, including the Doodlebops, a colourful trio from Canada who started entertaining pre-schoolers with song and dance 15 years ago.
The language section is cheerfully narrated with colourful expressions such as, "Hey brainiacs! Let's talk about the letter A."
Speaking of 'A', the system does have an American bent. On one channel labeled Mega Truck Alphabet, we learn that A stands for Abraham and for America. There's no similar throw to Canada when you get to C words. Instead you get to learn about Canyon and Cake.
Still, there are Canyons and Cakes in Canada. There are also Children, Cooped up at home thanks to COVID. Now there is also Zone-tv and Ignite Fun-At-Home, available now exclusively on Rogers.