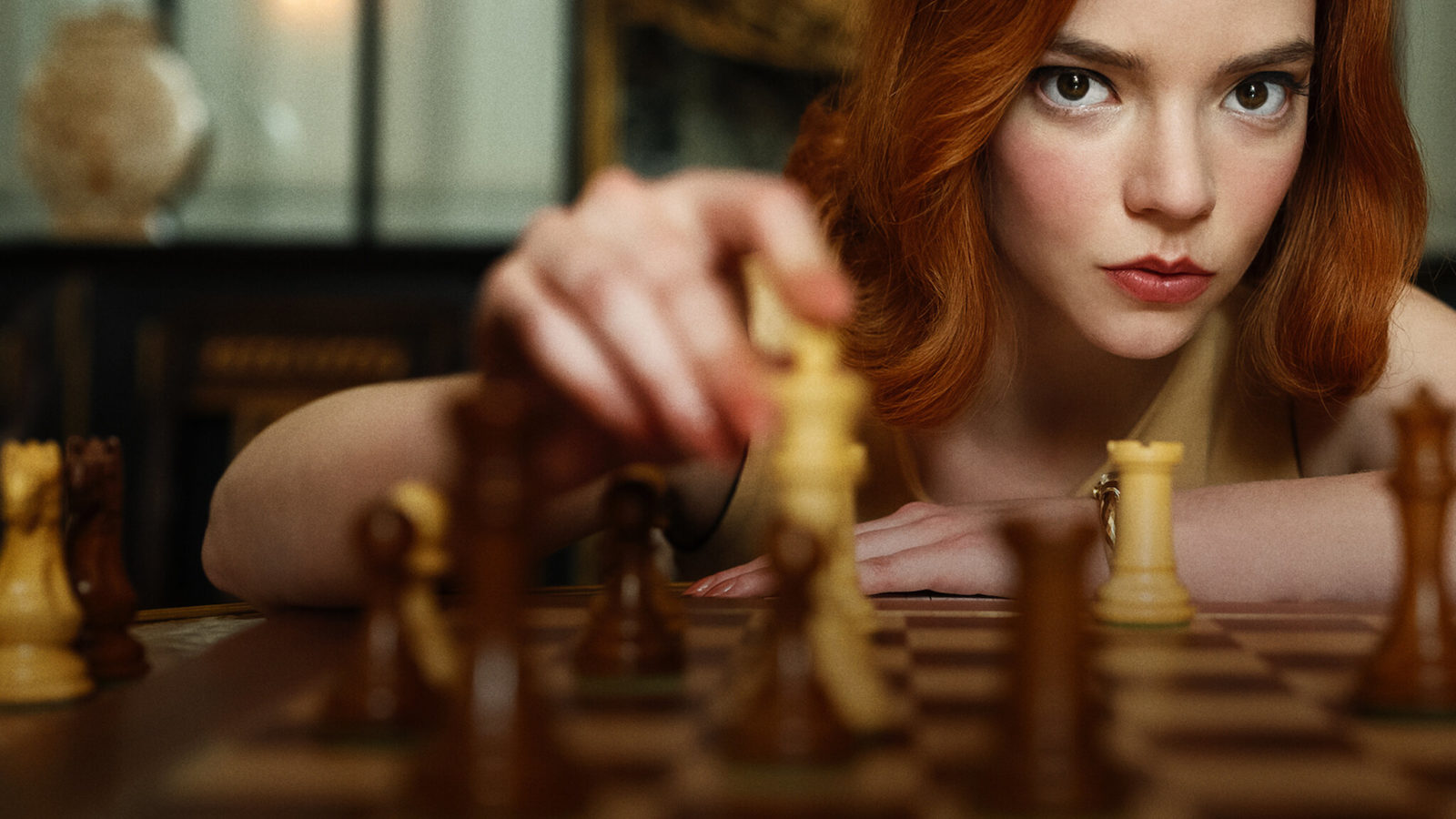 I was doing my usual monthly TV report Monday on the Humble & Fred Radio Show when co-host "Humble" Howard Glassman asked if I had seen The Queen's Gambit. Howard seems to see all the shows I should be watching, so I thought I'd better have a gander. Glassman warned it was slow moving but addictive.
That was enough for me to check out the first episode.
In chess, the Queen's gambit is an opening move, just as a Sicilian defence is a strategic counter move. No need to be defensive; take the gambit on this limited run series, described as a miniseries by Netflix.
Both the Queen's Gambit and the Sicilian Defence are, by the way, great movie titles. Don't be confused, however. This is not another dramatization of the Royal Family or of the Second World War. This is about the game of chess and a young girl who quickly becomes a chess playing phenom thanks in part to some little green pills.
The series starts with a tragic scene set in the '50s: five-year-old Elizabeth "Beth" Harmon is the only survivor when her parents are killed in a car crash. The tyke is quickly whisked off to an orphanage. Anabeth Kelly plays the little girl at first, then gives way to Ilsa Johnston as a nine year old. Eventually the part is taken over by Anya Taylor-Joy (Peaky Blinders) who plays her up to the age of 22. All are quietly astonishing.
There's something vaugely Greta Thunberg about the nine-year-old Harmon. She has those eyes that seem to take it all in and the flinty determination to burnish it into steel.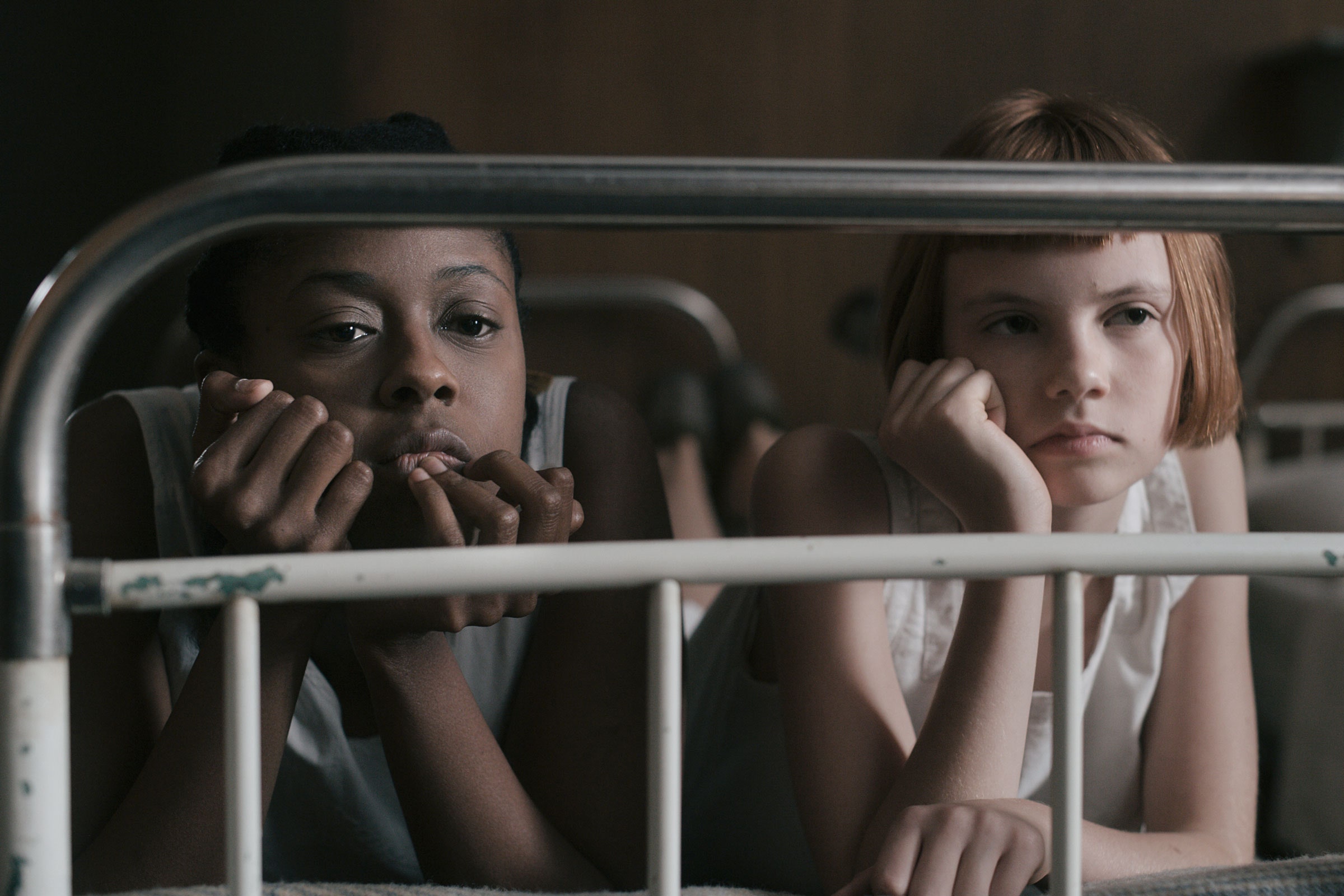 The script, co-penned by Scottish screenwriter Allan Scott (who had Molly Ringwald in mind for the part when he started developing this 30-plus years ago), sets an original course. The orphanage is a grim, minimal place and the food looks pretty horrible. On the other hand, there are none of the evil nurses/administrator stereotypes we've all been groomed to expect.
There is Mr. Shaibel (Bill Camp), a gruff janitor working down in a dark and shadowy basement. Harmon first encounters him when she descends the stairs to spank the dust out of some chalk brushes. She becomes intriqued by this weird board game the older man is constantly playing: chess. At first he shoos her away but eventually he lets her pull up a chair; he hides the fact that this kid is incredibly gifted, and teaches her important lessons, including not to gloat.
Fueling her obsession is a drug addiction. The orphanage keeps its young female charges in line by traquilizing then with a daily "vitamins." The pills actually make Harmon hallucinate to the point she "sees" chess boards on the ceiling at night while she's in bed. Night after night, she makes chess moves in her mind that will eventually turn her into a champion.
By the second episode, it is Taylor-Joy's show. The 24-year-old actress artfully carries Harmon out of her adolescence where other feelings begin to awaken. The transformation between the younger and older actors playing Harmon is seemless and remarkable.
The series is slow-moving at times. It never lagged for me, however, at least not in the pilot. The first hour shows Harmon quickly outgrow Mr. Shaiel's skills to the point where she is introduced to a whole new level of competition, including taking on and easily defeating a dozen cometitors at once at a neighbouring high school chess club.
[EXTRANEOUS SIDE NOTE: When I was in high school, I worked one Christmas in a liquor store in Toronto. Back then, customers filled out chits and a bunch of 18-year-olds ran around behind the counter fetching Crown Royal in little purple bags. The manager was Russian, and he gave us two 15 minute breaks during each shift. The catch: we had to spend it sitting behind a long table topped by ten chess boards. Every day for two weeks, he walked up and down and defeated us all before the 15 minutes were up.]
The point is, none of us were gifted and we were at a huge disadvantage without the little green pills. Could Harmon continue to dominate without her pills (or, later, alchohol)? This becomes the rest of the series as the quiet young girl becomes a confident young woman and expectations run high on an international level. The pressure mounts, and the character encounters consequences that could checkmate her career and reputation.
A great deal of credit must go to director and co-screenwriter Scott Frank. He directed all seven episodes and pulled a slow story along with vision and assurity. Cinamatographer Steven Meizler wasn't afraid to take you right in Taylor-Joy's face, which helped get us inside Haron's head. He also pulled way back across the street to show suburban rooftops and main street scenes that helped place this show in mid-century America.
Raising the level of storytelling is the art direction and design work. The Queen's Gambit is such an authentic trip back to the late '50s and early '60s. When Harmon enters a school gymnasium to compete in a chess tourney, you can practically smell the stale air and the faint whiff of sweatty gym socks. When Harmon finds an adoptive home as an older child, the wallpaper in every room takes you right back to the '50s. Kudos to production designer Uli Hanisch, supervising art director Kal Koch and costume designer Gabriele Binder.
While some production took place is Berlin, much of The Queen's Gambit was shot in Cambridge, Ontario. The set dressing goes way beyond a few vintage cars and the odd U.S. mailbox. Clothing stores and corner variety stores feel fully stocked and authentic.
The supporting cast step right into their roles. Harry Melling is sneaky good as a local chess master Harmon has to confront. Marielle Heller keeps her role as a vacuuming suburban foster mom from becoming a four-word caricature.
Chess as a world event was a very real thing in the early '70s when Bobby Fischer was as big a name as Bobby Orr. Another former World Chess champion, Garry Kasparov, was a consultant on this series. The Quee's Gambit does a nice job of turning it once again into a spectator sport.
This really isn't so much about chess, however, or even sport. There's something a little Twin Peak-y about Harmon's drug-addled world, but it is not a genre show either. This is a series about a kick-ass little girl who becomes a (albeit performance enhanced) superhero in a highly-competitive man's world.
As Glassman told me, it also "gets a bit slow but in a good way, sort of nuanced and heady, you know, like the Humble and Fred Show."
Your move, comrade. All seven episodes of The Queen's Gambit are available for streaming now at Netflix.