God knows Canada needs a new Broadcasting Act. The first clue: they're still calling it the Broadcasting Act.
Network heads and studio executives have been lobbying hard for years to have the Canadian government step in and, as they see it, level the playing field by mandating that streaming services operating in Canada contribute to the same Canadian production funds that Bell, Rogers, Corus and others have been pouring millions into for many years.
Five years ago, I chased Netflix CEO Ted Sarandos down after a TCA press tour session and asked why his Over-The-Top company felt they could operate tax-free in Canada and elude the same support contributions to Canadian storytellers homegrown companies face. Sarandos responded by saying his company was already investing hundreds of millions in Canada each year by shooting in various provinces. For example, he said, Netflix was the largest employer of Canadian animation, through the production of their many animated children's programs, in the world.
This argument did not cut water with Canadia media companies refilling Canada Media Fund and Telefilm accounts for distribution to storytellers. Netflix doesn't have to shoot here and could leave anytime. Why should streamers come in here and get a free ride?
Some see this, however, as the lucrative deal with the devil Bell, Corus, Rogers and others have made after decades of simultaneous substitution of American network signals, a ratings doubler which helps set higher levels of advertising revenues for Canada's heritage broadcasters. All of this Sim-Sub imported content barely leaves room on private network schedules for Canadian originals, which are partially financed from the funds the networks top up every year.
Canada has had three Ministers of Heritage in the five years Justin Trudeau has been prime minister. One of them tried to make a show of announcing that Netflix had been persuaded to invest 500 million over five years in Canadian production. This was a bit like saying Ford or Chrysler will continue to operate car plants in Canada; Netflix was already spending more than that a year on Canadian soil.
Two Heritage ministers later, Steven Guilbeault announced earlier this week that the Canadian government will bolster the powers of the Canadian Radio-Television Telecommunications Commission (there's a body that needs a name change) in order to extend their jurisdiction over digital streaming services. Besides film and television, the governance would also cover music platforms such as Spotify.
"A separate system for online broadcasters simply doesn't work," said Guilbeault at an Ottawa press conference Tuesday. "This outdated regulatory framework is not only unfair for our Canadian businesses. It threatens Canadian jobs and it undermines our ability to tell our own Canadian story."
The new policy would enable the CRTC to force online streaming platforms to make Canadian content more discoverable and to make financial contributions to Canadian content funding agencies. The government estimated that the combined OTT contributions from companies such as Netflix, Amazon and Spotify could add up to as much as $830 million annually by 2023.
The announcement was greeted with enthusiasm, as one might expect, from Canadian production Guilds as well as from the funding agencies and the Canada Media Producers Association. "This is important legislation that will address the monumental shifts that have occurred in the marketplace since the Broadcasting Act was last updated, nearly 30 years ago," read the statement from the CMPA.
The Broadcasting Act was indeed last amended in 1991, so Guilbeault is to be congratulated for tabling changes long overdue in the making. The media business, one could argue, could use a new Act every 29 days.
Nake mo mistake, however, as former prime minister Stephen Harper once said. This will result in the dreaded "Netflix tax" his government once vowed would never happen in Canada. Look for the extra cost of doing business in Canada to be passed on to consumers who subscribe to Netflix, Amazon, Disney+, Spotify and others.
There could be an even less welcome impact, too, as media watchdog Michael Geist argues. The University of Ottawa media law professor offers a stinging rebuke of the regulation, calling the Bill a "get money from web giants" proposal. He is suspicious that the new legislation hands massive new powers to the CRTC that could have security as well as net neutrality ramifications. He also thinks the money grab could ultimately backfire.
Geist makes a convincing point that the proposals are a solution in search of a problem. Media production in Canada, he argues, is booming like never before, and much of that boom, as the CRTC itself has acknowleged, is driven by Netflix.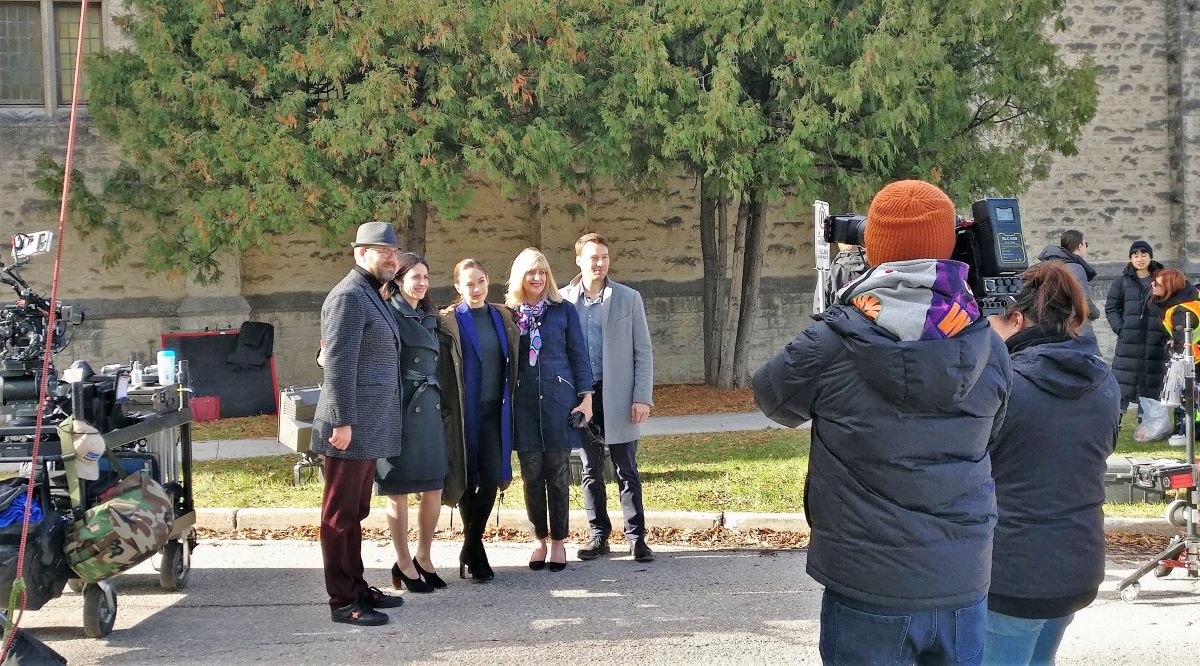 Examples, of course, are on streets in towns and cities across Canada. Those white trucks parked in your neighbourhood are housing crews and equipment for shows such as Netflix's No. 1 new series The Queen's Gambit (shot mainly in Cambridge, Ont.), or Hulu's The Handmaid's Tale (also lensed in Ontario). Try navigating around Sudbury or North Bay or Hamilton without seeing orange cones guiding Hallmark extras into holding centre parking lots.
COVID challenges aside, production on Canadian content, Geist further argues, has never been more robust, especially in Quebec, where last year was the biggest year for French language Cancon over the past decade. In Toronto and the GTA, especially after the sweeping Emmy success of Schitt's Creek, they can't build studios fast enough.
Geist's question: do we really want to pour cold water on all this industry momentum? Outside producers suddenly faced with jumping through new regulatory hoops and mounting costs of doing business in Canada might just re-think leaving New York, LA or Atlanta. This at a time when flying talent across borders and operating out of hotels and bubbles may already be giving foreign production companies pause — no matter how cheap our dollar.
He also asks whether imposing a Canadian content button on a Netflix menu is really the feature Canadian consumers want or will use. Many of us simply want a "Great Show" button. If it is Canadian or, nowadays as TV gets more and more international, a Korean or a Finish button, is less important than if it links you to something original or compelling.
A Broadcasting Act is a tricky thing to overhaul in what has rapidly become a borderless business. Not that it can't or shouldn't be re-imagined, but, as Geist suggests, this proposed approach could cause "harm in the short term, increase consumer costs in the long term, and leave behind a market that perpetuates unfortunate perceptions of Canadian content as a weaker product reliant on government mandated support."