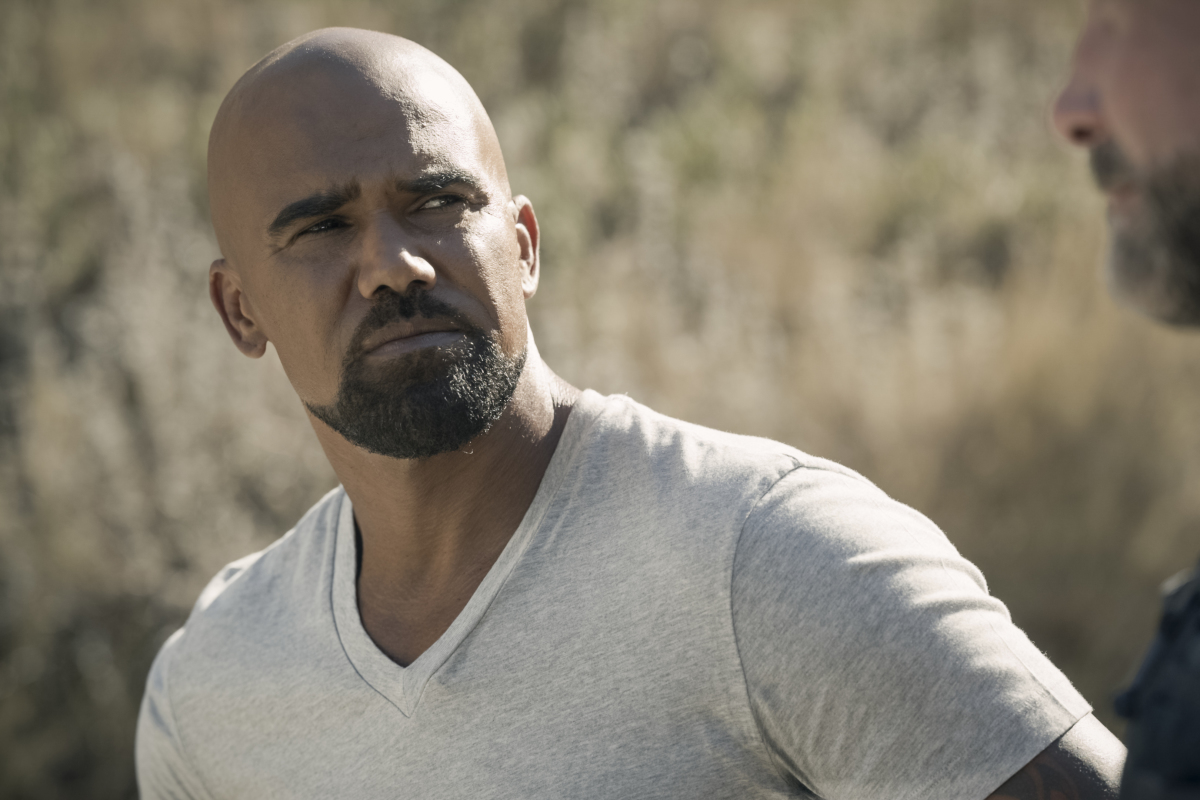 Shemar Moore knows his action-packed police procedural S.W.A.T., back for a fourth season tonight, is generally seen as an escape from the headlines.
Still, in Monday's virtual press conference with a small group of international reporters, his enthusiasm for the series shone through. He's so into it, in fact, he started the session by humming the theme song.
"You know when you tune in, you're going to have a good time," says Moore, still fighting trim at 50. "We want to entertain people, keep people on the edge of their couches, just like 'Whoa!'"
The Oakland, Calif., native, who has French Canadian roots on his mother's side, says he is still having a ball playing elite forces Sgt. Daniel "Hondo" Harrelson. He didn't let a fear of heights, for example, prevent him from leaning out of the side of a flying helicopter in order to get a scene right.
"We're having so much fun being what I call super-cops—we're real-life superheroes, we just don't wear a cape. And we take a lot of pride in portraying law enforcement with some authenticity."
S.W.A.T. stands for Special Weapons and Tactics Unit and Moore and his cop show colleagues were trained by actual LAPD SWATs, San Diego PD SWATs, SEAL Team 6 members ad other police professionals.
"We are a good time, but then we also stay grounded in real issues like, you know, human trafficking and drug cartels and suicide by cops; school shootings."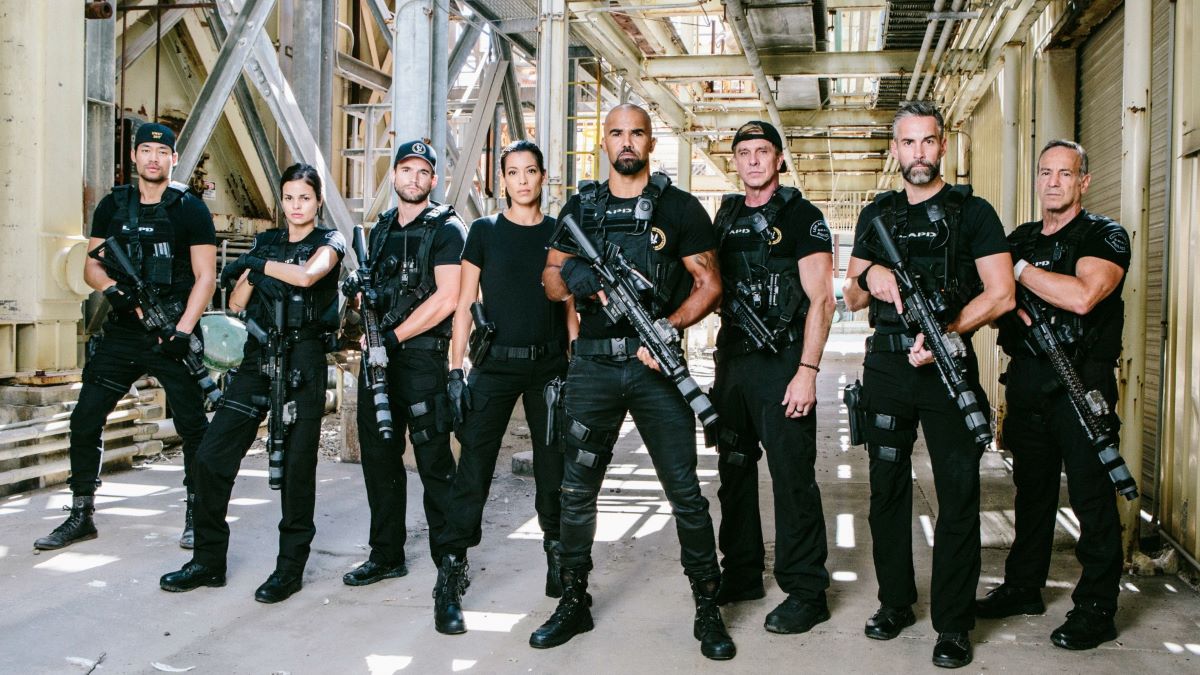 Or Defund the Police rallies. This past summer saw marches and in some cases, riots in cities across North America in wake of the George Floyd killing and the Breonna Taylor shooting – both at the hands of police officers.
The headlines hit close to home for Moore, an African American who rose to fame on the daytime serial The Young and the Restless and later, on Criminal Minds before playing a super cop on S.W.A.T.
Moore says that when Floyd was killed, he immediately called CBS executives, and the S.W.A.T. showrunners (Shawn Ryan and Aaron Thomas) to address the situation. Moore felt "it would be wrong for us to ignore what's happening and just go make a generic show of cops chasing bad guys," he told them. "We have an opportunity, but more importantly, we have a responsibility to talk about it."
The result is tonight's two-hour season premiere. It's a story somewhat told in flashback, with a young Hondo and his father witnessing the fallout from the 1992 Rodney King beating and subsequent riots in the Watts region of Los Angeles.
"We're not telling you what to believe, we just want you to consider all sides," says Moore, who hopes to help viewers see "beyond the badge, that these are men and women who are flawed, and there are bad apples in law enforcement, but I gotta believe and I do believe that predominantly, they fight for good, they risk their lives to save lives, they risk not going home to their loved ones."
I told Moore that both my grown children had marched in Defund the Police marches this past summer, one in Montreal and one in Toronto. If Moore had a chance, what would he tell them about what his series hopes to accomplish in tackling systemic racism among police professionals?
"Well, first of all, kudos to your children for taking a stand," said Moore. You know, you've got to stand for something or you'll fall for anything, and so I love that they got out there to express their voice."
And while he agrees there are bad apples among law enforcement personnel, "we need the police," says Moore. "It would be chaos if we didn't have police. But maybe we need to question the training, the amount of training, the kind of training. You know, I think law enforcement in some ways is cracked a little bit, so we've got to figure out how to fix those cracks. But I would tell your children to really take the time to look past the bad, because [officers] are risking their lives to help others and they risk not being able to come home to their own families."
S.W.A.T. is just a show, he acknowledges, an action hour at that. Moore counts himself as basically an optimistic person, and the series generally puts a positive spin of the work of special forces. These are divided times in America, however, and Moore feels his little TV show can have a role to play in this larger conversation about racial injustice and the police.
"I think maybe now we have a chance at some healing," he says. If his show can help "create that idea of healing, create some consciousness, create some awareness, some education," why not give it a try?
The King beatings took place some 28 years ago. One of my children was born before the incident, one after. "A lot of folks don't know who Rodney King was," says Moore, "so in this episode, we're giving you a little history lesson of what happened 28 years ago and the parallels of what's still happening today but how much it's changed since then, but how much more still needs to change."
The fourth season of S.W.A.T kicks off tonight at 8 p.m. ET on CBS and Global.