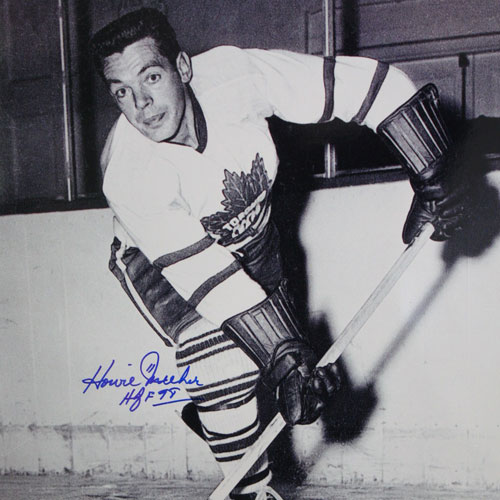 "Now gosh golly bingo Tretiak's out counting the crowd we've got a hockey game!'
Way back last century when Bullock & Brioux were known over several streets in Etobicoke, this is what Pat Bullock would say to start off his Howie Meeker impersonation. There's always a phrase impressionists use to find a voice. Look up George Carlin on YouTube tuning up his Ed Sullivan with the phrase, "Well now you know."
Pat would squint and squeak up his voice with a gosh golly and everyone in the room would know it was Meeker. As a grey-haired commentator in the late '70s/early '80s, the ex-Leaf, four time Cup winner and NHL rookie of the year would appear during the intermission segments on Hockey Night in Canada alongside anchor Dave Hodge. There he would analyze what went on in the previous 20 minutes and, bingo, we'd have a hockey game.
Like Don Cherry, there was no polish to his TV game, just know-how, color and unbridled enthusiasm. In addition, he was an early proponent of safety in the game and never talked down to younger viewers.
Meeker's passion on TV was always contagious and fun to watch, and miming him always brought ready smiles in a Canadian comedy club. He passed away on the weekend at 97; up till then the oldest living Leaf. Condolences to his family.