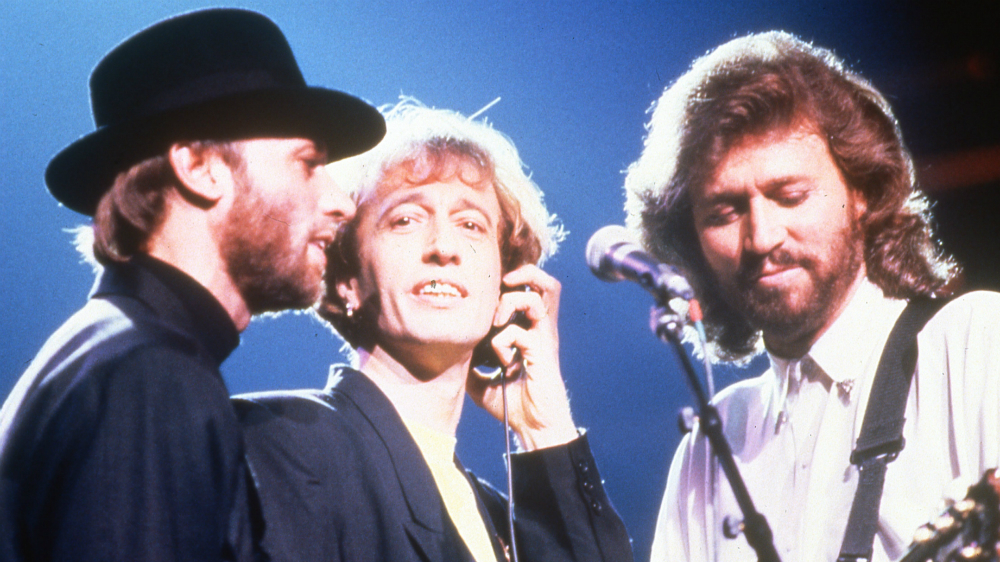 In 1975 I had a summer job as a linepiler at a Kimberly-Clark warehouse in Etobicoke. It is burned in my memory that the Bee Gees had an enormous hit with "Jive Talkin'" that summer.
As those large, heavy boxes filled with rolls of 2- and even 3-ply toliet paper came chugging down the line, the AM radio in our section of the building would blare that infectious song every two or three hours. "Jive Talkin'" made the job so much easier because it sounded like music to linepile by. There was something in the way the song started with its unique, clickity-clack percussion beat; plus the stuttering, breath-less "Ju-ju-ju-jive talkin'…" singing of Barry Gibb. It all helped lift those boxes coming off the relentless conveyor load.
The new documentary The Bee Gees: How Can You Mend a Broken Heart? brings it all back and then some. By the end you'll need another Kimberly-Clark product — Kleenex.
Director Frank Marshall and his production partner/wife Kathleen Kennedy have amassed a steady stream of clips encompassing the entire careers of Barry Gibb plus twins Robin and Maurice, along with younger brother Andy. It's an enormously successful entertainment story spanning half a century.
The documentary serves to cement the reputation of these prolific and incredibly consistent singer-songwriters who rose to dizzying heights in the mid-to-late '70s only to see it all crushed under the "Disco Sucks" leveling at the end of that decade.
By 1980, all stand-up comedians had to do to provoke a laugh was to squeal "Stayin' Alive" at a high pitch while simultaniously yanking up their underwear. In any event I know at least two comedians from Etobicoke who did that.
That the Bee Gees had spectacular careers before and after the '70s that just about any other band would trade all their gold records for is testament to their great gift of being able to adapt to the times.
Yet there's a sadness to the story, framed through the eyes of surviving eldest brother Barry. He was not on good terms with any of his brothers when they died, and that heaviness weighs on the doc and imposes a confessional tone.
Still, what a ride. Within six months of leaving Australia in 1967 on their mission to be the next Beatles, they had chart-topping hits such as "New York Mining Disaster 1941" and a song intended for Otis Redding, "To Love Somebody."
A theme throughout the doc is how fame can screw up the best of families. Marshall brings Noel Gallagher and Nick Jonas in to confirm and compare. Eric Clapton (who seems to pop up in every music documentary), Chris Martin, Justin Timberlake, and music producer Mark Ronson also testify.
It's the brothers, however, who tell the story. Maurice is so glib in the clips shown of him being interviewed in the late- '90s that you wonder if the story would have shifted in tone had he been the one Bee Gee to survive. His role as the "peacemaker" between warring divas Barry and Robin is documented.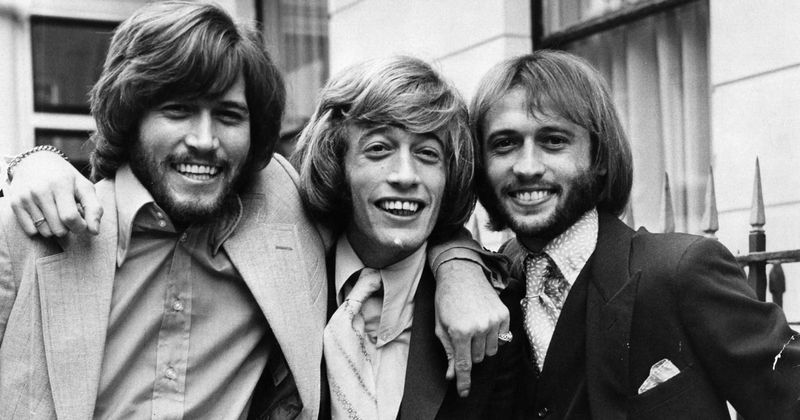 The doc does skip over and omit. I don't recall more than a mention of their disasterous 1978 feature "Sgt Pepper's Lonely Hearts Club Band," a folly forced on them from producer Robert Stigwood. That he also engineered the deal which resulted in the "Saturday Night Fever" soundtrack made things more than even. The subsequent album was No. 1 on the Billboard chart for 25 consecutive weeks.
Coverage of other down moments on the Bee Gees roller coaster are fleeting. There are more insightful details, for example, on the fallout between Barry and his departed brothers in recent articles (particularly this penetrating feature by Alex Petridis in The Guardian) than you'll find in this documentary. That's okay; one would probably need six parts to tell the whole story. Even Martin Scorsese's otherwise excellent 2011 look at George Harrison (Living in the Material World) lags in places over two parts and four hours. How Can You Mend a Broken Heart never lags.
The other enormous benefit to this documentary is all that incredible music. The Bee Gees had 20 chart toppers — twenty! You hear parts of most of them, enough that it makes you want to YouTube the rest. The diversity of the music is arresting, especially the quickly-told third act where the brothers penned hit after hit for Barbara Streisand, Dolly Parton and Kenny Rogers, Dionne Warwick, Celine Dion and others.
One song mentioned but not heard is "Lonely Days." It's a favourite of mine, one I heard them do as an encore at a late-'70s concert at Maple Leaf Gardens in Toronto. They had scaled their second and highest peak at the time and, judging by my memory of that enthusiastic, sold-out crowd, were not yet tainted by the stinging disco burnout.
Marshall had to be tempted to use "Lonely Days" towards the end of this film. With Barry Gibb on the road and back recording, however (and still able to hit those falsetto notes in his seventies!), why dwell on the negative. This is a documentary that celebrates one of the most remarkable acts of the last century. It also shows that their music is definitely stayin' alive.
The Bee Gees: How Can You Mend a Broken Heart can be seen now on demand on Crave.