Here's a true story right out of a Christmas movie:
Dylan Pearce is trying to decide between four Christmas movie scripts. He asks him mom, Mary, to read them and give her opinion. She picked "Christmas with a Crown," premiering Sunday on Super Channel Heart & Home.
"This story just jumped out to her," Pearce tells me on my latest podcast episode. "She loved the magical elements of this script."
Sadly, Pearce's mother died before the film, which was shot last March in Edmonton, was completed. In her honour, he named one of the key characters in the movie after her.
Said Pearce: "She loved these films and she was a huge part of why I got into these types of stories."
The Windsor, Ont., native, who now lives in Alberta, does seem destined to tell stories about family, loss and connection. When I asked on the podcast what first interested him about becoming a director, he told another such story.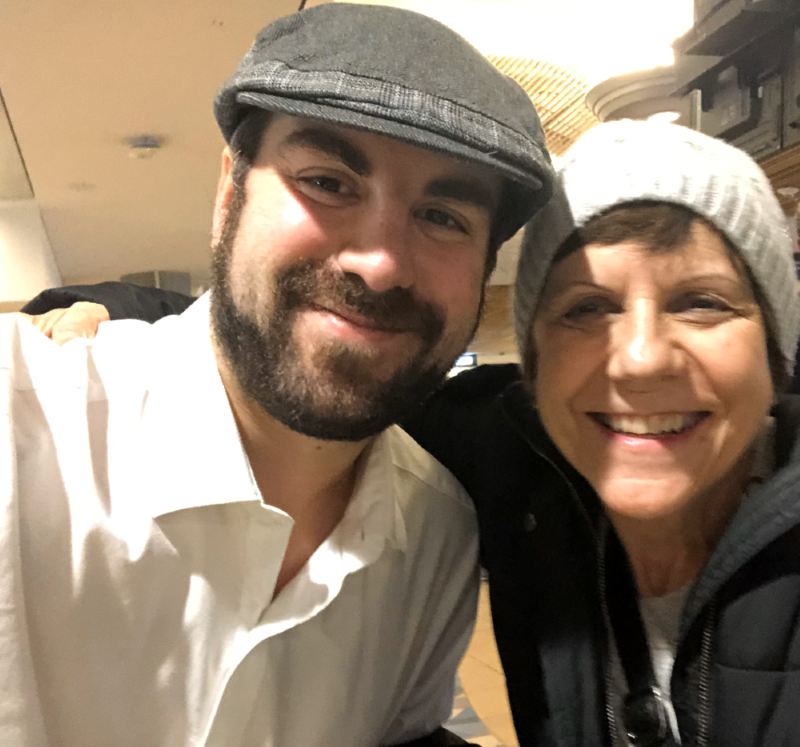 "I was in Grade Nine," he began. "My father had just suddenly passed away. I was in school and my drama teacher, who I didn't know at the time, came in and said, 'Hey, we're doing some skits. Do you want to just check them out?'"
Pearce did, and says he "forgot about life for 10 seconds and I was hooked on the idea of escapism and connecting with people and I just never looked back after that."
Which surprised his mom. "I was on track to be a doctor at the time. I just went the other way."
The death of a parent plays a role in "Christmas with a Crown," which has all the rom-com elements of many a festive flick. When a successful woman (played by Winnipeg native Lisa Durupt) returns to her hometown to try and revive her family's Christmas festival after the death of her mother, she meets a dashing stranger (Marcus Rosner) who volunteers to help organize the event. Little does she know that he's really a prince in disguise. Before you can say, "holiday movie," romance ensues.
Family plays a big role in Pearce's previous holiday movie, ""Christmas Cupcakes." Also shot in Alberta, the 2018 feature can also be streamed on demand — along with over 100 festive flicks — all this month and into January on Super Channel.
"Christmas Cupcakes" stars Cindy Busby (the Montreal native has made several Hallmark romance movies) and Erin Karpluk (Being Erica) as two sisters who enter one of those TV baking competitions. The women have recently lost their father and try to put their differences aside to rescue the family cupcake business. "We had a lot of fun spoofing baking shows," says Pearce.
Again, the director didn't have to look far to find inspiration. "My mom's family was very Italian, so I threw that flavour into the film." They weren't into baking as such; Pearce says his grandmother's specialties were pasta and soup.
I'd go into more detail but I'm getting hungry. Listen to the podcast to learn more about these films and this director. Her grew up in Windsor, Ont., and as he says, never intended to leave there but then he "fell in love with this intelligent, beautiful woman who was my best friend and became my wife. "
They moved to her home town, Edmonton, where she's involved with a children's charity. It's an exciting Christmas for the couple who have a 22-month old at home.
And if they don't write this all up as a future Heart & Home movie, I will.
"Christmas with a Crown" premieres Sunday, December 13 on Super Channel Heart & Home.