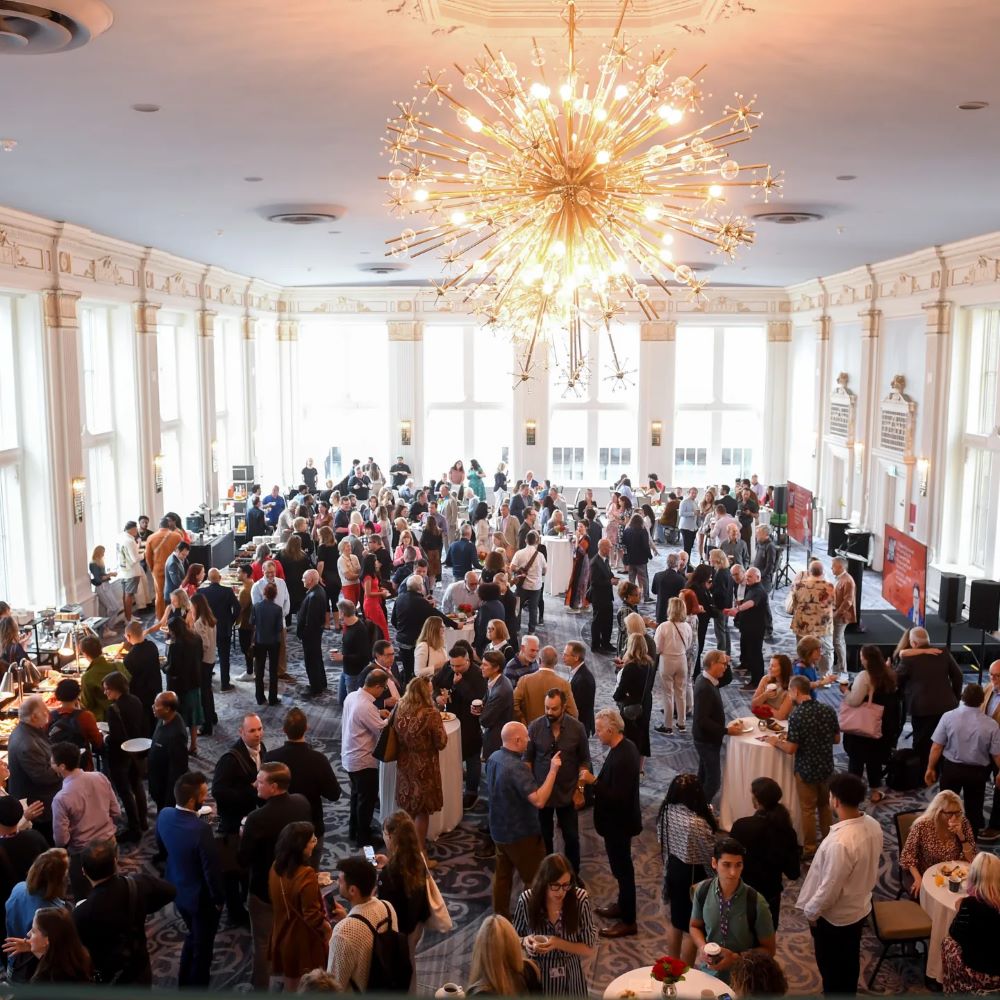 Coming the morning after the opening night of the Toronto International Film Festival, the Hollywood Suite breakfast is considered the opening social mixer of the fest.
The 11th annual gathering on the top floor ballroom of the Omni King Edward Hotel was packed with industry folks. The press hounds, of course, made a beeline straight for the bacon and eggs.
President and co-founder David Kines got a big hand from this industry crowd for pointing out that Hollywood Suite — a sponsor here at brioux.tv — shows more Canadian-made movies on their four-channel streaming service than anyone else in Canada.
CBC CEO Catherine Tait was conspicuous among the early gatherers. Spotted the team from Super Channel — CEO Don McDonald and newly-appointed COO Kimberley Ball — checking out their streaming rivals. Blue Ant bosses Michael MacMillan and Jamie Schouela also made the scene, as did outgoing William F White co-chair Paul Bronfman. Ran into Lone Eagle boss Michael Geddes who is working on a very cool idea for a doc in the wake of his success with Offside: The Harold Ballard Story.
Was good to see Toronto Mike'd podcaster Mike Boon; he was chatting with RetroOntario's Ed Conroy. Said hi to former Citytv anchor Gord Martineau and my very last Toronto Sun interview, Melissa De Marco. Former MuchMusic VJ's Erica Ehm as well as VJ-turned media expert/author Juliette Powell made the scene. And, there they were, media pals and fellow typists Jim Slotek and Rob Salem. Finally, standing out in her purple mask was my brioux.tv: the podcast Suite sponsors message partner, Emily Gagne.