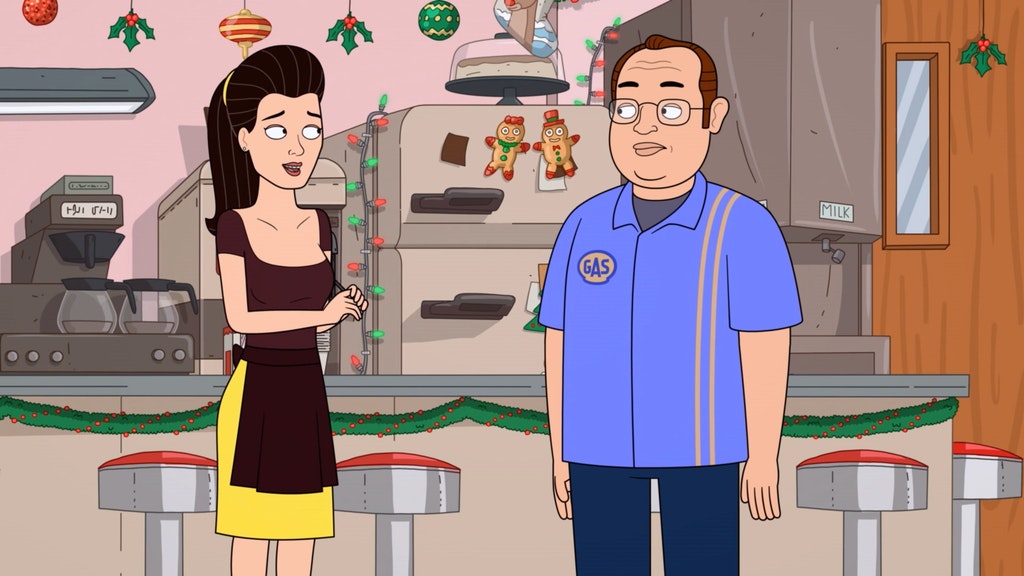 Tonight on CTV Comedy channel, Corner Gas Animated premieres its very first Christmas episode.
"It has that nice, feel-good, Christmas thing that you want to have," says creator-executive producer Brent Butt. "It warms your cockles, but it also has that Corner Gas snide bent to it."
The episode, titled, "Tinsel-itis," follows the usual multiple story lines. First, Emma (voiced by Corrine Koslo) comes down with a bit of a cold — so she and Oscar (Eric Peterson) play up the illness to offload all their chores onto Hank (Fred Ewanuick).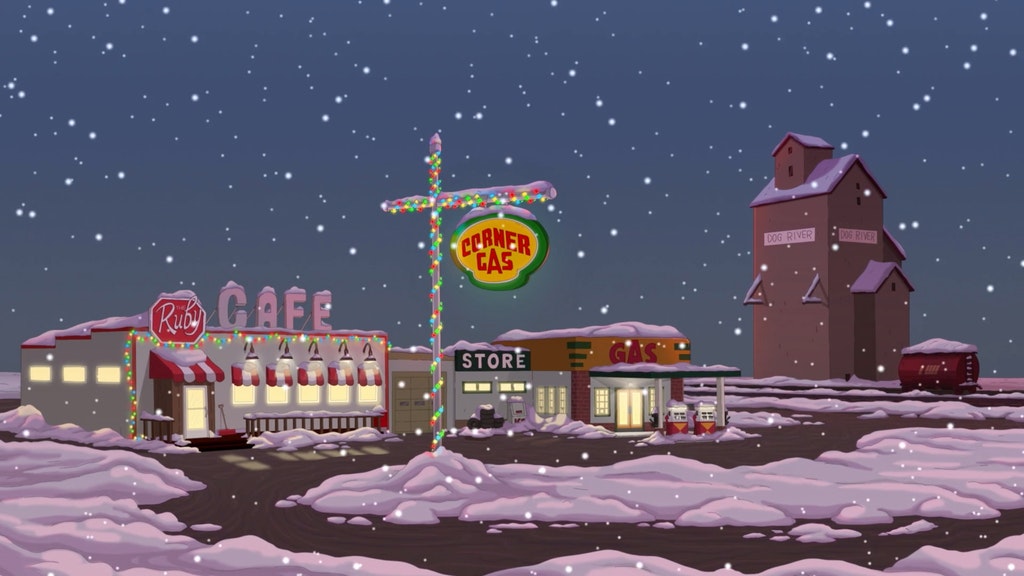 Meanwhile, Lacey (Gabrielle Miller) and Brent (Butt) are looking to exchange Christmas gifts that are a little more personal this year. Finally, Wanda (Nancy Robertson) has created a means of siphoning electricity from the city for her huge holiday lights display. This causes problems with Karen and Davis's (Tara Spencer-Nairn and Lorne Cardinal) police radio so they set out to shut her down.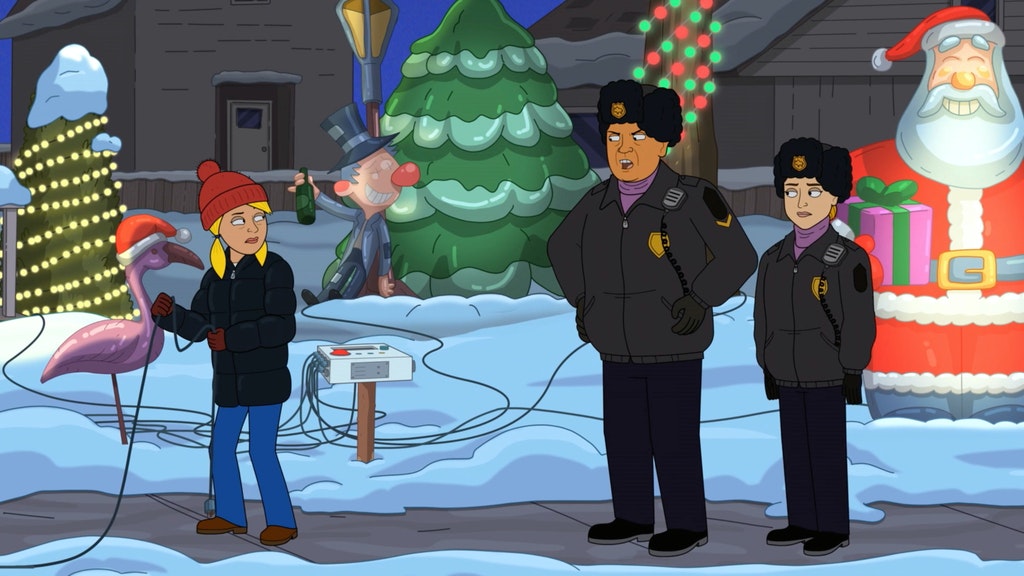 The Christmas episode is also the Season Three finale. Butt's very happy with how it all came together as he told me on a recent brioux.tv: the podcast episode. Follow this link to listen to the entire conversation.
That's where I also asked him to name his favourite, all-time Christmas episode. Butt singled out an oldie but a goodie: a classic, black and white, 1955 episode of Jackie Gleason's The Honeymooners.
"I always found [this episode] really charming and very nice," says Butt. "It was kind of a play on the old fable of the husband and wife; he buys her a brush but she had cut off her hair."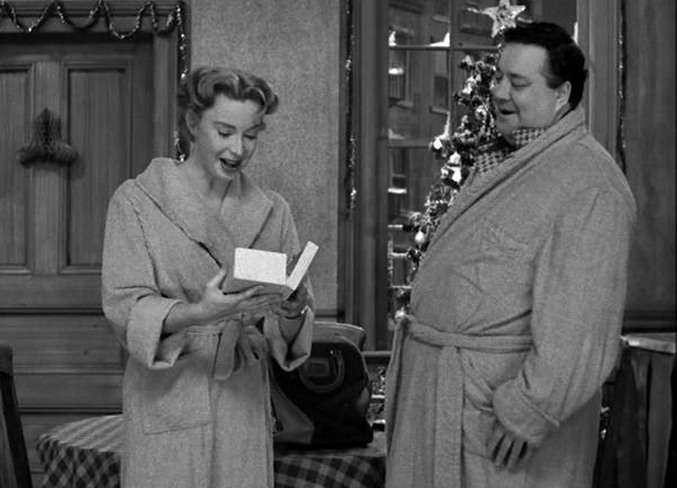 Titled, "'Twas the Night Before Christmas," the episode shows Brooklyn bus driver Ralph Kramden (Gleason) scrambling to get a better present for his wife Alice (Audrey Meadows). The big shlub winds up selling his beloved bowling ball to get a last-minute gift.
Long considered one of the great classics of television, The Honeymooners had a checkered broadcast history and while it continued to play out in Gleason's variety show sketches throughout the '60s it only really lasted one full season, in 1955-56, of 39 episodes. That almost every episode took place on one standing set — the Kramden's sparce apartment — and still kept audiences hooked is a credit to the performances of all four cast regulars. Art Carney as Ralph's neighbour Ed Norton and Joyce Randolph as Ed's wife Trixie completed a comedy foursome not topped, I would argue, till Seinfeld.
"It really comes down to the individuals," says Butt, who feels he struck gold with hist Corner Gas cast. "I think Jackie Gleason was a genius in many regards, although I love hearing stories about what an ego maniac he was. Art Carney was a legitimate genius."
Adds Butt, "It's the classic example of the total being greater than the sum of its parts."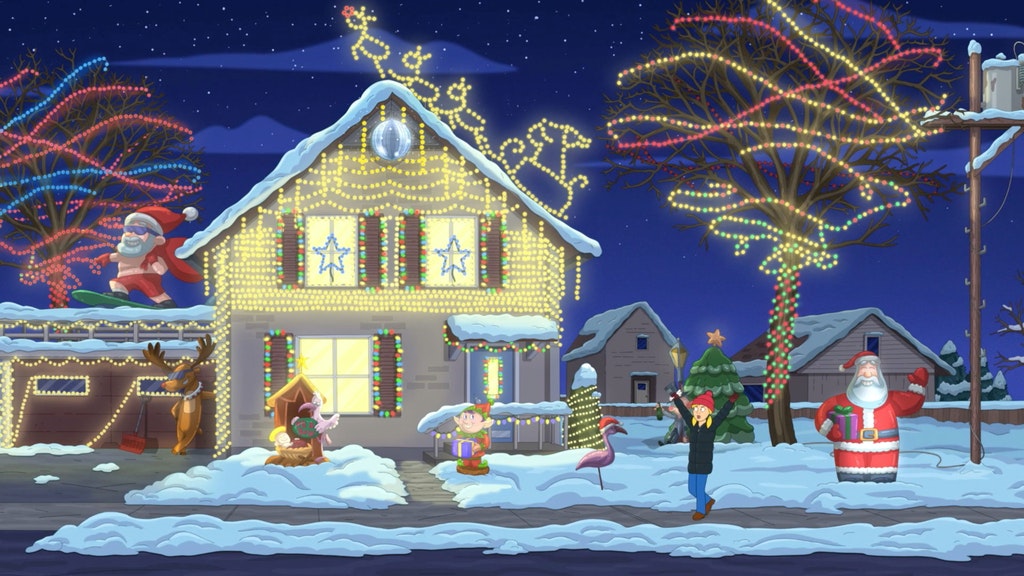 You can find "lost" episodes of The Honeymooners from the early '50s on Tubi and a mid-'60s, colour Christmas episode featuring the same characters from Gleason's variety show on Amazon Prime Video. If you have Rogers Ignite, just say, "Honeymooners Christmas Episode" into the remote (although this won't take you to the 1955 episode).
Watch the Corner Gas Animated episode "Tinsel-itis" when it premieres Monday, Dec. 14 on CTV Comedy Channel or later on-demand this month at ctv.ca.