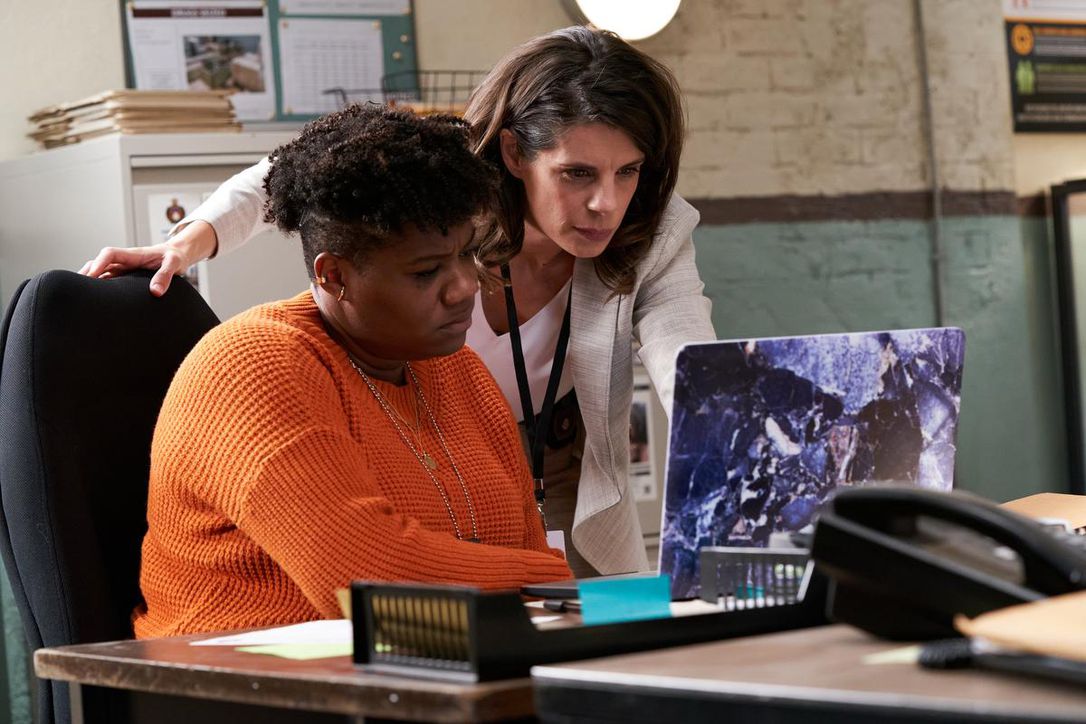 The numbers are in for the premiere of Pretty Hard Cases.
The critically acclaimed CBC series, starring Meredith MacNeill and Adrinne C. Moore, launched Wednesday to 297,000 average minute audience viewers according to overnight data estimated by Numeris and shared by the network.
After one day of PVR Playback data, the audience measure grew to 379,000, up another 28 per cent among all viewers (ages two and up). That figure will grow again over the next week as the total, Live+7 data is calculated.
A spokesperson for the network added that Pretty Hard Cases enjoyed an audience "reach" of 1,063,000 in its live premiere.
As I was suggesting to The Globe and Mail's TV critic John Doyle on a live "Globe Up Close" webinar Friday morning, it is pretty hard for CBC shows such as Pretty Hard Cases to cut through the onslaught of streaming, cable and broadcast fare. At 9 p.m. Wednesday, the series bowed opposite such popular imported hits as another cop drama, FBI on Global, Chicago Fire on Citytv and The Conners on CTV, as well as an NHL game on Sportsnet.
CBC is seeing, however, a lift from viewers who PVR their scheduled shows and then watch them later. The third season premiere of Coroner, which led into the debut of Pretty Hard Cases Wednesday, opened live to 400,000 viewers, with the audience rising after one day of PVR data to 516,000, a 29 per cent boost.
According to the network, as much as half the audience of an established CBC series, such as Kim's Convenience, does not catch it live but rather watches it a day or two later.
Pretty Hard Cases can be streamed anytime on CBC Gem and returns with a second episode next Wednesday at 9 p.m. ET (9:30NT) on CBC.