Apparently I wasn't the only one who loves the salute to the classic '70s amd '80s era of wrestling depicted on the new NBC series Young Rock.
I happened to post a link to a review of the series Tuesday on Facebook and a few former Toronto Sun colleagues came down on me like the Love Brothers in a steel cage tag team match. These are things I'm sure even causal wrestling fans already know, but for the rest of us, here are some of the updates they hurled my way into the ring:
According to Alan Parker: Dwayne Johnson is a dual Canadian-U.S. citizen. "When the law changed in 2009 allowing foreign-born children of someone born in Canada to qualify automatically for citizenship, Dwayne went through all the paperwork to become a Canadian citizen. It's official."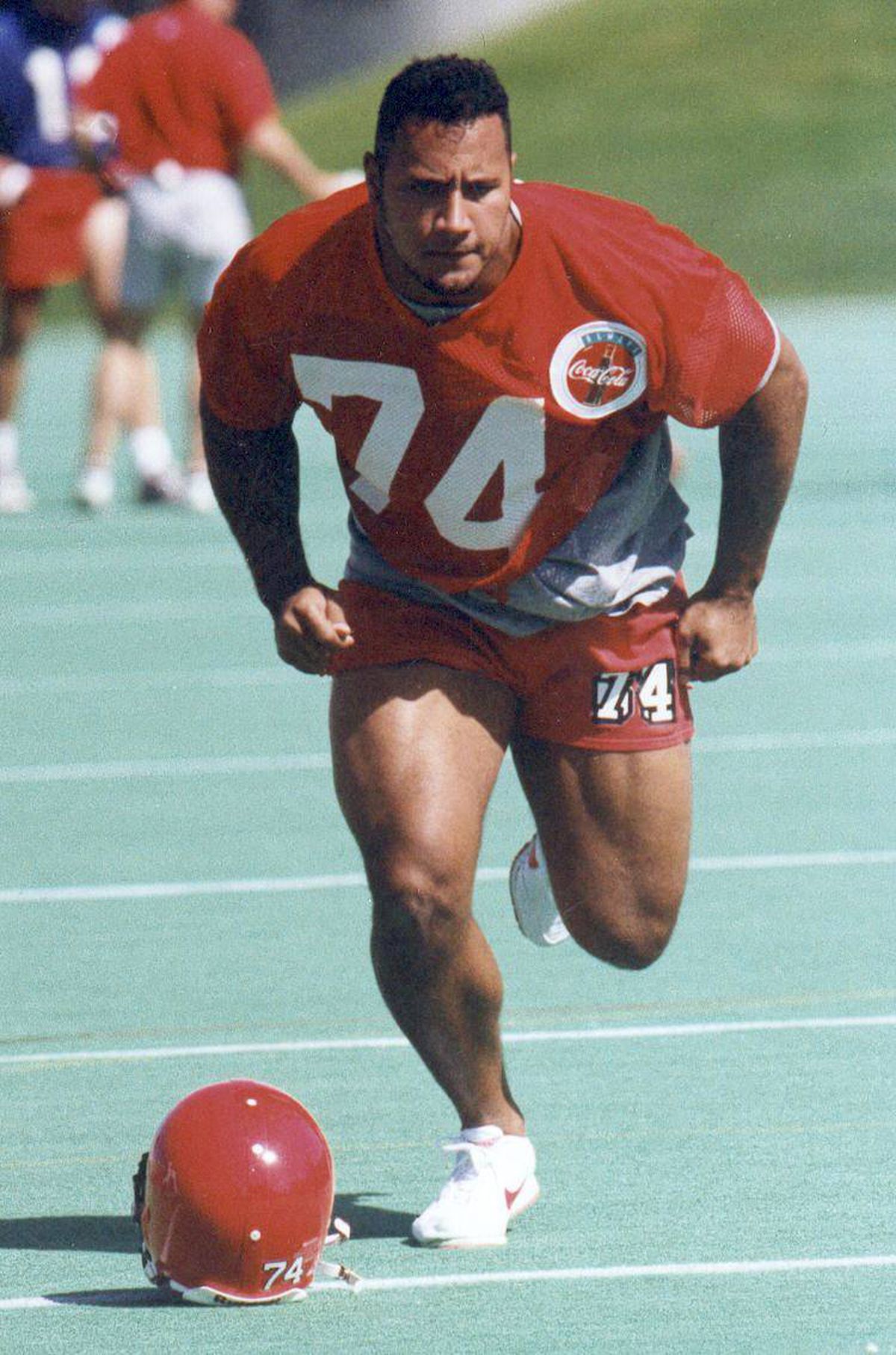 According to B.J. DelConte: "Dad Rocky Johnson. Nova Scotia guy. Barrier breaker. Went to the US, not a lot of Black guys in sports generally or wrestling specifically. The Rock had a cup of coffee with the Calgary Stampeders (didn't actually play – maybe they counted him as a 'non import'. Posed for the famous T-Sun SSBoy fanny-pack pic as exposed by Slotek.
Johnson mentioned his stint with the Stampeders on a recent zoom press call with reporters while promoting Young Rock. He has publicly thanked former Stamps coach Wally Buono for cutting him; the move led to The Rock becoming a professional wrestler like his dad.
Parker again: "Rocky's great-grandfather, according to Rocky, took on all comers at $5 a pop in Nova Scotia. Rocky left N.S. for Toronto at 16, became a truck driver, then boxer (Ali used him as a sparring partner), then moved into wrestling. But he DID use the name "Soulman" in the ring… Rocky fought the best, including Hulk Hogan and Andre the Giant, in the 1980s. Rocky and his partner Tony Atlas won the WWF Tag Team Championship by defeating Rocky's wife's brothers, known as The Wild Samoans.
After B.J. posted a pic of a wrestling poster featuring Ricky Johnson, "Billy Van" author and fellow former Sun scribe Greg Oliver chimed in: "Poster is Rocky's younger brother, Ricky (Jay). A lot of the Rocky Johnson story is BS, just as an FYI. I know, hard to believe anyone in pro wrestling would exaggerate anything."
Them's fighting words! Watch Young Rock, Tuesday nights on on Citytv and NBC.