Disney told their investors this week that their Disney+ streaming service has crossed the 100 million subscriber threshold. As Goofy would say, "Gawrsh!"
The service was launched at a very reasonable cost: $8.99 a month in Canada or $89.99 a year — much cheaper than Netflix at nearly $15. That price went up in February, however, to $11.99/month, $119.99 a year — still less than Netflix. Part of the added cost includes the arrival of Disney's new Star brand in Canada where more adult-oriented Twentieth Century Fox movies and TV shows are on offer.
One hundred million subscribers is an incredible feat, far exceeding the company's own projections. It puts Disney within reach of catching up with the 203.67 million paid subscribers Netflix has clocked as of the fourth quarter of 2020 according to Statistica. An estimated 7 million Netflix subscribers are in Canada alone.
Netflix saw a 25 million subscriber surge in the first two quarters of the pandemicaccording to comparitech. Disney signed up even more and that put a dent in a few other streamers who have seen slower growth out of the gate.
WarnerMedia's streaming service HBO Max launched last May. Only available so far in the United States and Puerto Rico, they reported 17.2 million subscribers by the end of 2020. (That number doubles if you factor in customers who used to subscribe to HBO GO and other digital platforms.)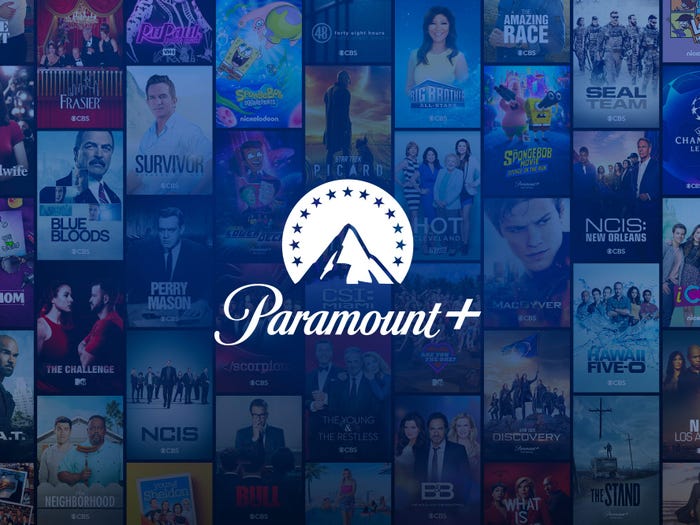 The team originally responsible for the launch of HBO Max, Robert Greenblatt and Kevin Reilly, were gone by last August. HBO Max has made significant adjustments, including releasing blockbuster movies such as "WonderWoman 1984" straight to their streaming service as cinemas continue to see shut downs across North America. The service is scheduled to spread to Latin America and the Caribbean in June and parts of Europe, including Spain, later this year. In Canada, some of the HBO Max original programs are licensed by Bell Media and are available on Crave; some of the animated and family-friendly fare was acquired by Corus to be shown on Teletoon and Treehouse.
Already operating in Canada is Paramount+. It was launched seven years earlier as CBS AllAccess with the re-branding kicking in earlier this month. ViacomCBS counted around eight million total subscribers as of last November. It is also in Latin America and Australia. As with HBO Max, existing licensing agreements has some Paramount+ programming diverted to Corus in Canada (especially kiddie fare to YTV and Treehouse) and BellMedia specialty channels, home to the original CBS AllAccess flagship Star Trek: Discovery.
Disney took a much more aggressive, eggs-all-in-one-basket approach, pulling movies and Muppets and Marvel rights off other services and putting them all under the Disney+ tent. If you wanted to see Star Wars movies or "Mulan" or "Frozen," for example, you had to subscribe.
Helping them reach 100 million was a couple of big, world-wide TV hits in WandaVision and The Mandalorian. Baby Yoda, the force is with him.
There are other reasons for the services' great success, including 12 months of pandemic=induced shut downs delaying and curtailing the amount of traditional, broadcast content alternatives. The biggest factor in Disney's favour was the simple fact that there were many more locked-out-of-school families at home in front of screens going all the way back to last March.
Global News Radio's Jeff McArthur had me on his show Wednesday to talk about Disney's 100 million breakthrough. You can listen to that conversation by clicking the arrow above or by following this link (I come in around the 11:53 mark).