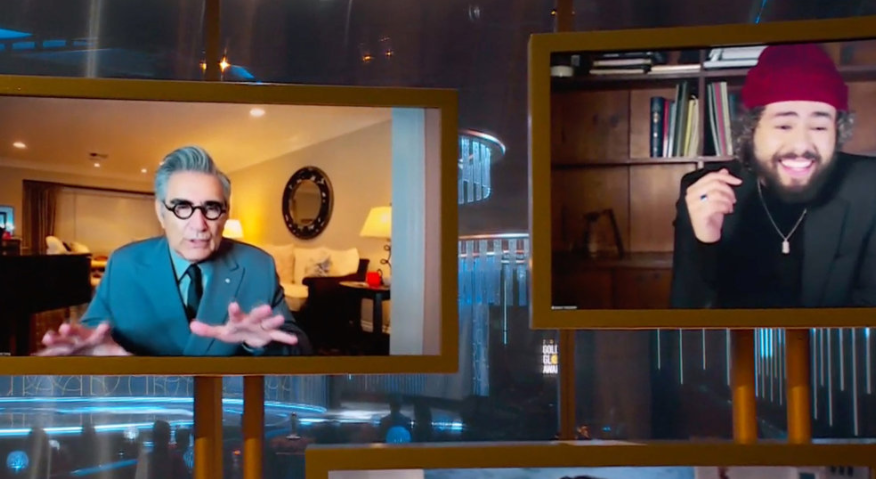 You wonder how much longer broadcast networks are going to keep carrying The Golden Globes and other award shows.
Until recently, award shows have been a guaranteed win atop a weekly ratings chart. The 2021 Globes, however, barely beat out an episode of Young Sheldon for fifth place in the Numeris tally of the Feb. 22 – 28 English Canada Weekly Top 30.
To this observer, the Globes and Emmys have become nothing more than three hour infomercials for Netflix and other streaming competitors. The statue fest also dipped dramatically year-to-year in the States, although to be fair the big show was delayed more than a month, the stars all stayed home and the movie categories were of little interest after 12 months of cinema shut downs.
A look at the Top-10 below shows that Sundays and Mondays remain the most-watched nights across Canada:
The Good Doctor (CTV) Mon 2,173,000
9-1-1: Lonestar (CTV) Mon 2,148,000
9-1-1 (Global) Mon 2,058,000
The Golden Globes (CTV) Sun 1,784,000
Young Sheldon (CTV) Thurs 1,752,000
The Rookie (CTV) Sun 1,579,000
CTV Evening News (CTV) MTWTF 1,569,000
The Equalizer (Global) Sun 1,532,000
NHL Hockey-Leafs (Sportsnet National) Wed 1,358,000
This Is Us (CTV) Tues 1,336,000
Before losing three in a row, The Toronto Maple Leafs were a big draw the last full week of February. Leafs NHL games placed 9th (1.35M+), 23rd (Sportsnet Nat) and 27th (Sportsnet Ont) on the Weekly Top 30 chart.
On Numeris' Quebec Top 30, the Montreal Canadiens barely made the cut, charting in 28th spot and averaging 706,000 fans over two weekday games on RDS.
Among Canadian scripted originals, Murdoch Mysteries once again took high honours (ranked 24th overall with 973,000 CBC viewers). For the first time this season, Coroner on Wednesday cracked the Top 30, coming in at 28th with 812,000 CBC viewers.
Other ratings of note: Call Me Kat at No. 11 (CTV: 1,313,000 viewers), B Positive No. 12 (CTV: 1,255,000) and The Conners at No. 15 (CTV: 1,177,000) are the highest-ranking comedies in Canada behind Young Sheldon. A new episode of Saturday Night Live that week, hosted by Nick Jonas, drew 1,178,000 viewers and a 14th place finish for Global. Finally, Jeopardy! continues to cling to the Top 30 post-Trebek, with an average audience of 805,000 Monday through Friday earning a 29th place finish in syndication.