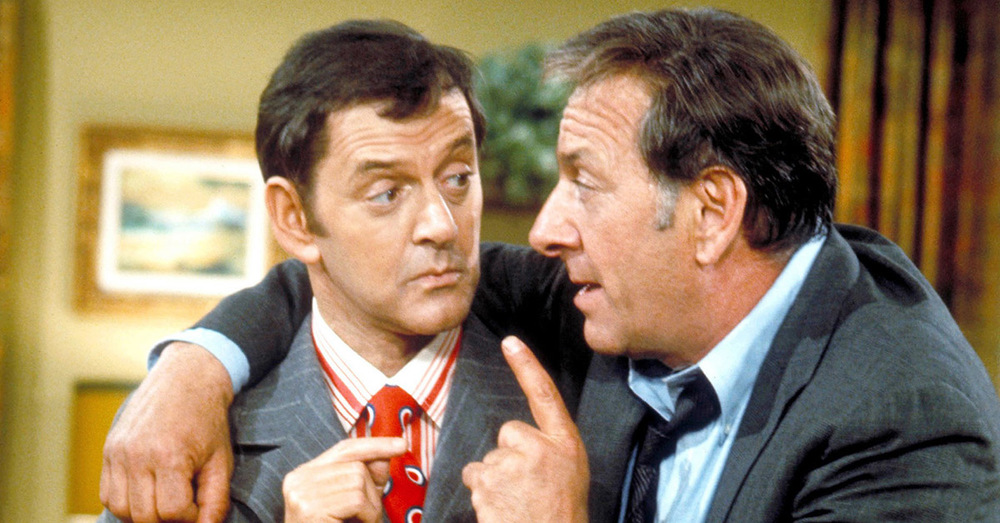 TV, like film or books, does not always age well — especially at a time when the term #cancelculture is trending.
Take old episodes of classic sitcoms, such as those presented every weekday on Hamilton, Ont.'s CHCH, Their daytime offerings currently include such shows from the '60s and '70s as The Beverly Hillbillies, Green Acres, Bewitched, The Brady Bunch, Get Smart, The Partridge Family and The Odd Couple.
The last one, inspired by Neil Simon's broadway hit, aired from 1970-'75 and starred two terrific actors, Tony Randall and Jack Klugman. Watching these two go through their scenes today is a renewed pleasure. Hard to imagine this series almost starred Mickey Rooney and Martin Balsam.
Randall and Klugman are better than the film stars who proceeded them, an impressive feat given that they were Jack Lemmon and Walter Matthau. In terms of timing and comedy team coheisiveness, Randall and Klugman, in my opinion, rank right up there with Gleason and Carney, Abbott & Costello and Martin & Lewis.
Klugman, in particular, is an under-rated straight man. His Oscar Madison stands there like Mount Rushmore as Randall's Felix Unger draws all outside the margins. There's also a sense that these two really enjoyed making this series together. While the first season was done without a studio audience, the subsequent live show tapings — much prefered by the actors — must have been a blast for the lucky ones in the bleachers.
Occasionally, the targets of the humour stray beyond the modern bounds of acceptability. Such was an episode titled "The Odd Candidate" airing on 'CH a few weeks ago. It preceded with an on-air disclaimer:
"The following presentation is a product of its time. It depicts prejudices that were wrong then and remain unacceptable today. CHCH does not condone discrimination of any kind.

"Rather than ignoring past discriminatory practices, exhibiting work like this allows viewers to engage in thought or discussion that educates and promotes the importance of social justice and inclusivity. Viewer discretion is advised."
The episode had Felix talking Oscar into running for political office. When the incumbant candidate makes a commercial surrounded by his wife and children, Felix goes out and hires a "family" to stand next to Oscar.
The joke was that the other family members were Asian.
I agree with the sentiments expressed in the 'CH disclaimer , that exhibiting the work leads to discussion and is better than a ban or censorship. It's okay to be occasionally reminded that things used to be less woke, that society has moved forward. TCM recently offered a month-long series of contextualized screenings; they could almost do that with every movie they show.
These 'CH warnings are not new; they have been appearing for at least a year now, before episodes of Gilligan's Island and The Brady Bunch.
You don't have to go that far back for contextual warnings. CTV has run disclaimers in front of Seinfeld, which, it could be argued, set out to insult everybody.