NBC and Fox added just three new shows to their fall schedules. ABC announced Tuesday that they can do it in two. Upfront Week has become "Name That Tune."
So far, this does not leave content-starved Canadian networks with much to import. Buyers from CTV, Citytv and Global can binge the entire list of new shows in less time than it takes to fly to Hollywood.
The Disney-owned broadcaster, as the Programming Insider points out, currently ranks fourth in the 18-49 key adult demo with a year-to-year loss of 18 per cent. You'd think ABC would be making bolder moves, but like NBC and Fox, they're sticking to status quo for now with bigger changes coming in 2022.
The two new shows are:
The Wonder Years: yes, a re-boot of the beloved series from the late-'80s/early '90s, this time set in Montgomery, Alabama, and focusing on a Black middle-class family. Don Cheadle looks back as the adult narrator with Elisha "EI" Williams as the same character at 12. Dule Hill, Saycon Sengbloh and Laura Karluki also star, with original Wonder Years actor Fred Savage joining Lee Daniels among the producers.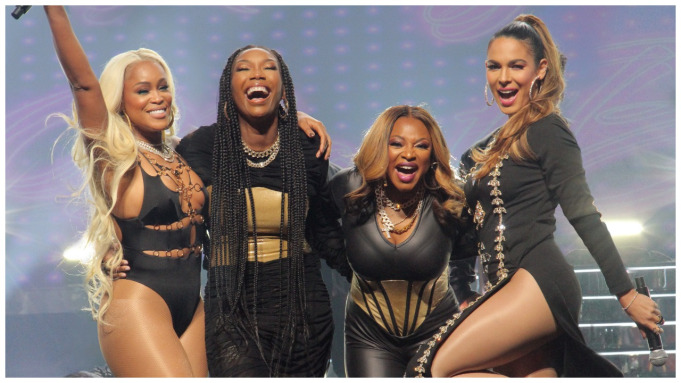 Queens: Lee Daniels is also behind this drama about four "estranged and out-of-tough" women in their 40s looking to recapture their glory years as hip-hop hotties. Eve, Brandy, Naturi Naughton and Nadine Velazquez star.
Returning shows include The Bachelorette, Big Sky, The Conners, Dancing with the Stars, The Goldbergs, The Good Doctor, Grey's Anatomy, The Rookie and Station 19. Several shows are being shifted around the schedule which could play havoc with Canadian networks looking to maintain simulcasts.
ABC also announced Tuesday that is has signed a long term deal to bring NHL games back to their network. Upfront host Jimmy Kimmel — who roasted all the networks in a scathing and hilarious monologue — had some fun with that decision:
"And what do you do when you want to bring more people of color under the tent? You sign a long-term deal with the NHL — 'White People on Ice!' After 17 years, the NHL is back on ABC and ESPN. At long last, America's fourth-favorite sport returns to its fifth-favorite network."