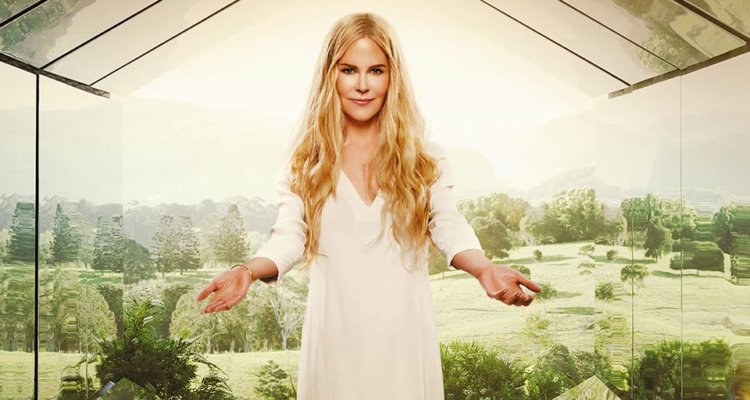 I've been starring at a lot of screens lately trying to keep up with this summer's virtual Television Critics Association press tour sessions. Many of the bigger names, in terms of talent, available in these zoom calls, have been showcased by a streaming service that's been around a while but doesn't cross the border directly into Canada — Hulu. The good news for folks north of the border is that Hulu is owned by Disney, and thus several of these shows are available for streaming day-and-date with their Hulu premieres on Disney+'s "Star" platform.
One that premieres this Wednesday is Nine Perfect Strangers. It stars Nicole Kidman as Marsha, the mysterious host of a health and wellness spa known as Tranquillum House.
Now, we all could use a little spa time right now. Pampering, it seems, is so pre-pandemic. This place, however — well, something just seems a little off. It's more like Tranquillum House of Horrors.
The series continues Kidman's collaboration with producer David E. Kelley. The two worked together for two seasons of Big Little Lies. Nine Perfect Strangers was shot in Australia, Kidman's homeland and a pretty safe place, apparently, to be sequestered with other actors during COVID times.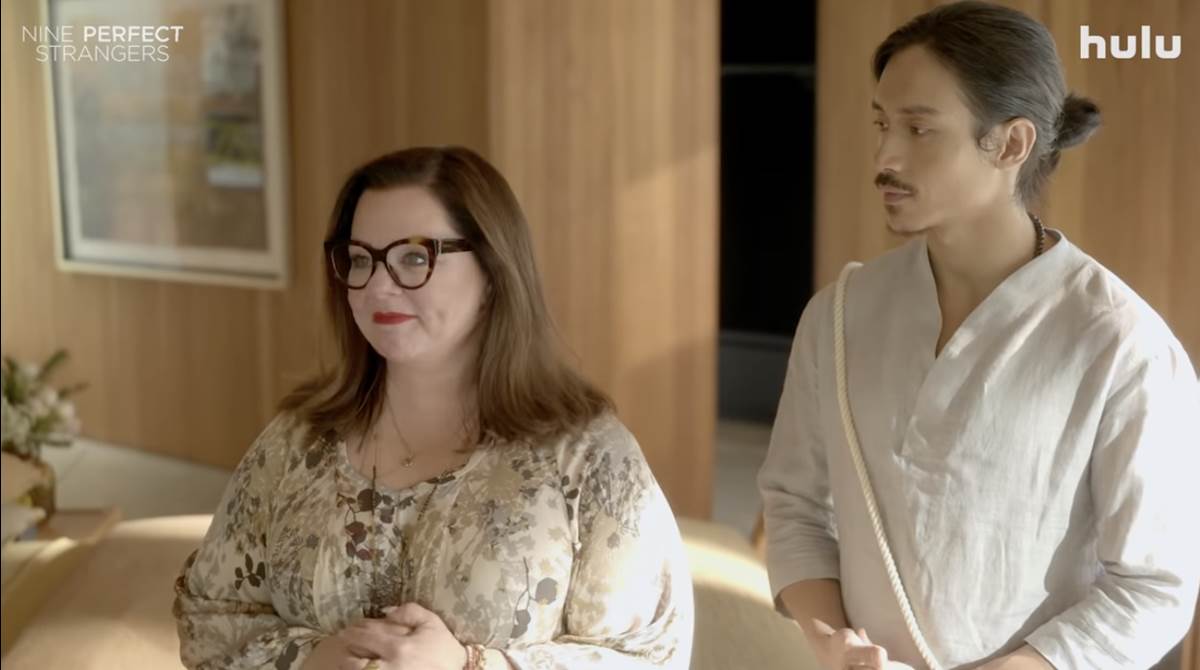 The other actors who make up the nine strangers invited to the spa include Melissa McCarthy, Luke Evans, Michael Shannon, Regina Hall and Bobby Cannavale. The eight-episode series is based on the bestseller from Liana Moriarty.
McCarthy, like Kidman an executive producer on this, mostly reins in her comedy chops. She has shown she can play it straight in the past, notably in 2018's "Can You Ever Forgive Me?"
The methods practiced at the wellness centre are sorta creepy. The nine strangers, for example, have to dig their own graves and then get into the holes they have dug and contemplate.
McCarthy said on the Hulu/TCA zoom call earlier this month that the experience of getting down into the pits made her think about some pretty big questions, such as "what will be changed when you're gone? Who will care? What have you left behind? Have you made something better…?"
Her other thought, of course: "I was terrified of being attacked by bull ants."
That's a bit of a problem I had with Nine Perfect Strangers. It was hard to take some of it seriously, partially because some talented cast members, such as McCarthy, Carnnavale and Shannon, can turn comic on a dime.
Kidman's strange accent as Marsha didn't help. The actress described it as a Russian-American mix.
"She speaks seven languages," explained Kidman, who is just as multi-lingual, apparently, in real life.
Kidman says she worked a long time on the voice and stayed in character throughout the shoot. "I walked in as Marsha, and I never related to anybody in any other way. I only related to them as Marsha and stayed in the character." She never, for example, responded to "Nicole" on the set.
Kidman says she was going for a "very calm healing energy to emanate all the time." She stuck with this method approach, because, "otherwise, I would be doing a performance, and I didn't want to feel that way."
Maybe this works. It might even add to the general feeling of creepiness. Or it might bring on the giggles — for viewers if not for her fellow actors.
Director Jonathan Levine, who helmed a comic-serious feature in 2011, "50/50," talked about the sometimes ambiguous tone of Nine Perfect Strangers.
"I think it really transcends genre," he said. "I mean, I certainly thought about horror and certainly thought about thrillers and — but at the end of the day even though we're playing with those tropes, I think, for me, it was about character and about these beautiful people that you kind of empathize with and fall in love with. But we certainly were playing with the audience's expectations and using genre as sort of a vehicle to tell this story and to keep it compelling."
Fair enough. Nine Perfect Strangers does keep you guessing. There are even elements of romance. My guess, however, is some viewers may not stick around for the whole spa treatment.
The zoom session ended with both McCarthy and Kidman telling their strangest real-life spa stories. McCarthy says she once got into a tub filled with extract of grapefruit.
"It literally was on fire," she said. She quickly got out of the tub and was told, "Oh, yes. It stings intensely," and that "It's gonna keep burning for quite a while." Would have helped to know that going in, thought McCarthy.
Kidman says she once got into a spa tank with a boyfriend. "I was freezing cold, and we had to stay in for two hours… I hated it, and even banged on the thing, they still wouldn't let me out, and I had to lie in the sort of slightly dirty salt water for two hours."
Now that's a TV series.