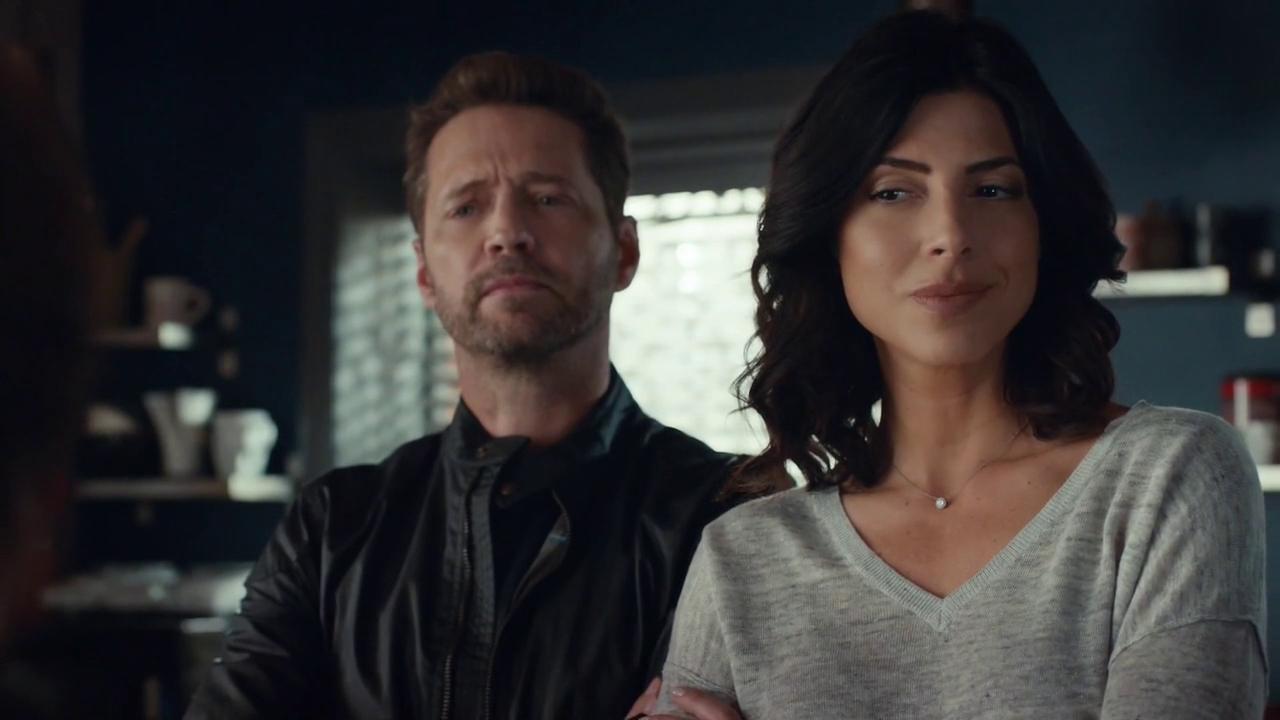 Really Global? You cancel a show when its ratings are higher than ever?
Private Eyes' second-last telecast was the third most-watched show in English Canada the week of August 16-22 according to Tuesdays Top-30 release from data service Numeris. Total ratings for the series finale, which aired last Thursday, will be released next week.
A Live+7 total of 1,119,000 Canadians watched the Jason Priestley-Cindy Sampson detective drama on Global Thursday, August 19. For the week, that put the series behind only CTV's supper hour weekday and weekend newscasts and ahead of every other scripted or unscripted entertainment show, import or homegrown, on any Canadian network.
It will be next Wednesday before Numeris releases the Total Top-30 numbers for Aug. 23-29. That's when ratings followers will find out if the Private Eyes finale will sleuth its way to No. 1 overall.
Here's a closer look at the English Canada Top-10 (average minute audience, 2+):
CTV Evening News (CTV) MTWTF 1,334,000
CTV Evening News Weekend (CTV) SS 1,134,000
Private Eyes (Global) Thurs 1,119,000
America's Got Talent (Citytv) Tues 1,113,000
Big Brother (Global) Wed 1,069,000
CTV National News (CTV) MTWTFSS 1,035,000
America's Got Talent (Citytv) Wed 999,000
Fantasy Island (Global) Tues 954,000
Big Brother (Global) Sun 850,000
Big Brother (Global) Thurs 839,000
Like the week before, Global had five of the Top-10 shows. CTV had three (all newscasts), Citytv two (all AGT). Of the Top-30, Global had 11, CTV 10.
The only other scripted shows to make the list, besides Private Eyes and Fantasy Island, were also on Global: a repeat of FBI Most Wanted, which rounded up 597,000 viewers for 19th place, and Nurses, which ranked 27th with 530,000 Sunday night viewers.
Baseball and football both made the list. Four nights of Blue Jays baseball ranked 19th with an average of 608,000 Sportsnet National viewers. Over three nights, CFL Football coverage on TSN drew an average of 539,000 fans, scoring 26th place.
Besides America's Got Talent and Big Brother, several other reality/game shows made the Top-30, including No. 11 Masterchef (CTV; 784,000), No. 12 American Ninja Warrior (CTV; 770,000) and No. 13 Lego Masters (CTV; 755,000).
It ranked 17th and 21st for the week with 630,000 and 593,000 viewers. The Answer: Where is Jeopardy?