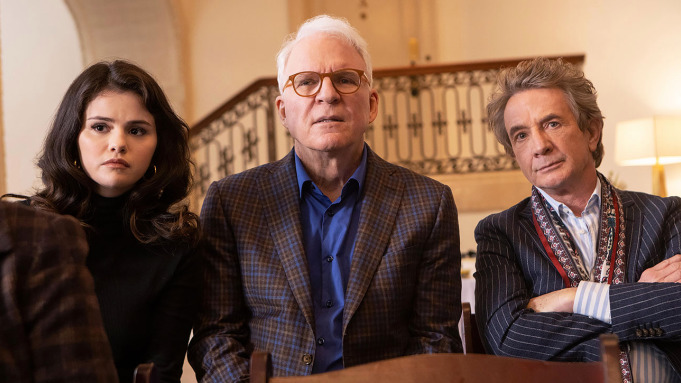 Steve Martin and Martin Short have a nice little side venture as a modern day comedy team. Their live shows are sensational. Together or apart, they are at the top of every late night talk show guest list.
Add Selina Gomez and… whaa? Selina Gomez? A Boomer and Millennial three-fer? Abbott & Costello meet one Andrew sister? The Three Mis-matched Amigos??
Hold on there, Babalooey. Let Martin do the thinnin' for us all.
Only Murders in the Building, premiering Tuesday on Hulu in the States and on the Star platform of Disney+ in Canada (and other countries), is so worth subscribing to where ever you live. I've seen the first eight of the ten episode series and it is, hands down, my new favourite TV show.
Martin, who co-created the series with John Hoffman, has created an old-fashioned murder-mystery with a modern twist. The story follows three people who live in an exclusive, upper West Side Manhattan condo modelled on the Dakota of John & Yoko fame. Martin plays Charles-Hayden Savage, a former TV star who had a nine-season run on a Mannix– or Kojak-like police action hour in the '80s.
Short plays Oliver, a Broadway show director who is living off dip absconded from other peoples openings and who is down to selling posters from his last mega-flop in order to somehow cover his maintenance fees.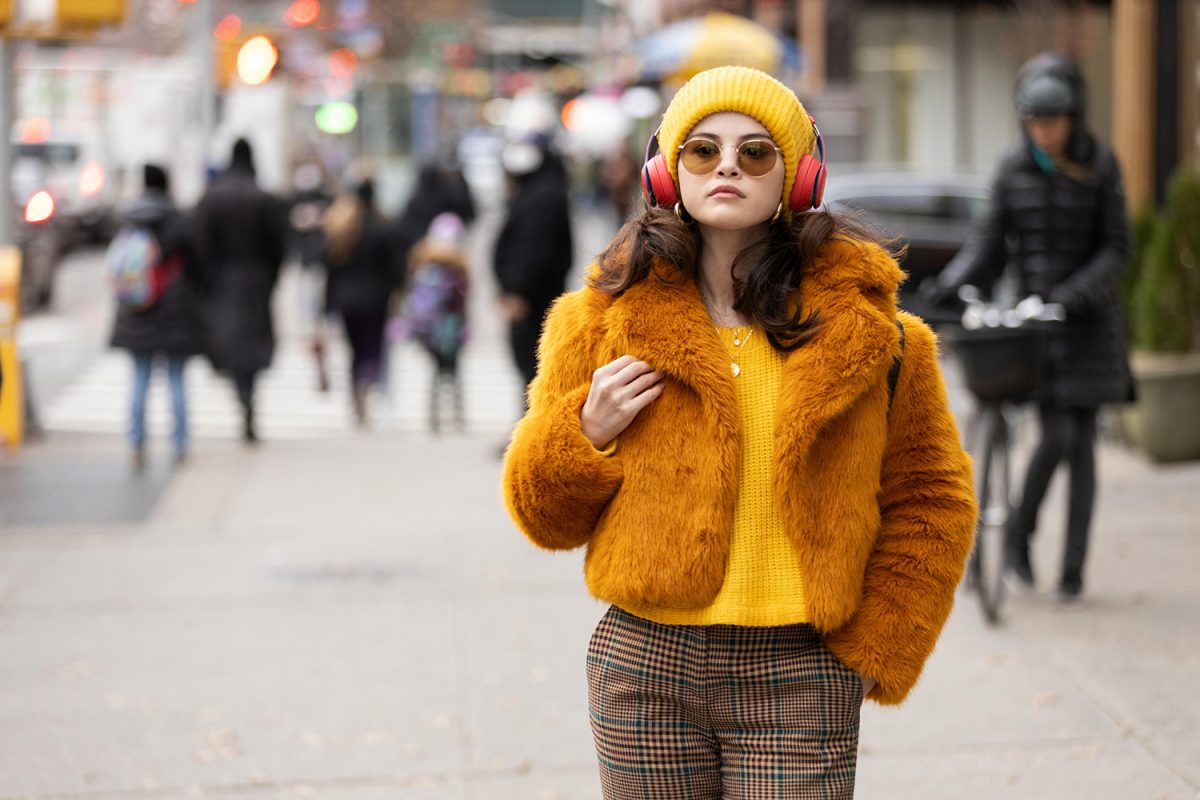 Gomez plays Mabel Mora, who is squatting on her aunt's empty apartment in an attempt to find herself and reconnect with a friend and tennant who was once part of her Hardy Boys-like posse of twentysomethings who had keys to the building's many units.
Except he dies, just like another member of their quartet died years earlier. Who dunnit becomes the reason these three sad souls get together.
The trio become so obsessed with solving the murder, in fact, that they launch a podcast called, "Only Murders in the Building." It eventually becomes almost as popular as one hosted by their podcast hero, played by guest star Tina Fey. Other recurring characters are played by Nathan Lane (the dip king who lives in the building and lost money on Oliver's shows) and Sting (who plays another tennant — himself).
The genius of the series is this impossible bridge across the generations. Sure, you expect Martin and Short to play characters who bust each other's balls constantly, but they more than meet their match in Gomez's darkly droll Mora. This is a surprising case of the Mora the merrier.
The animated opening sequence and music throughout both also really add to this well-crafted series.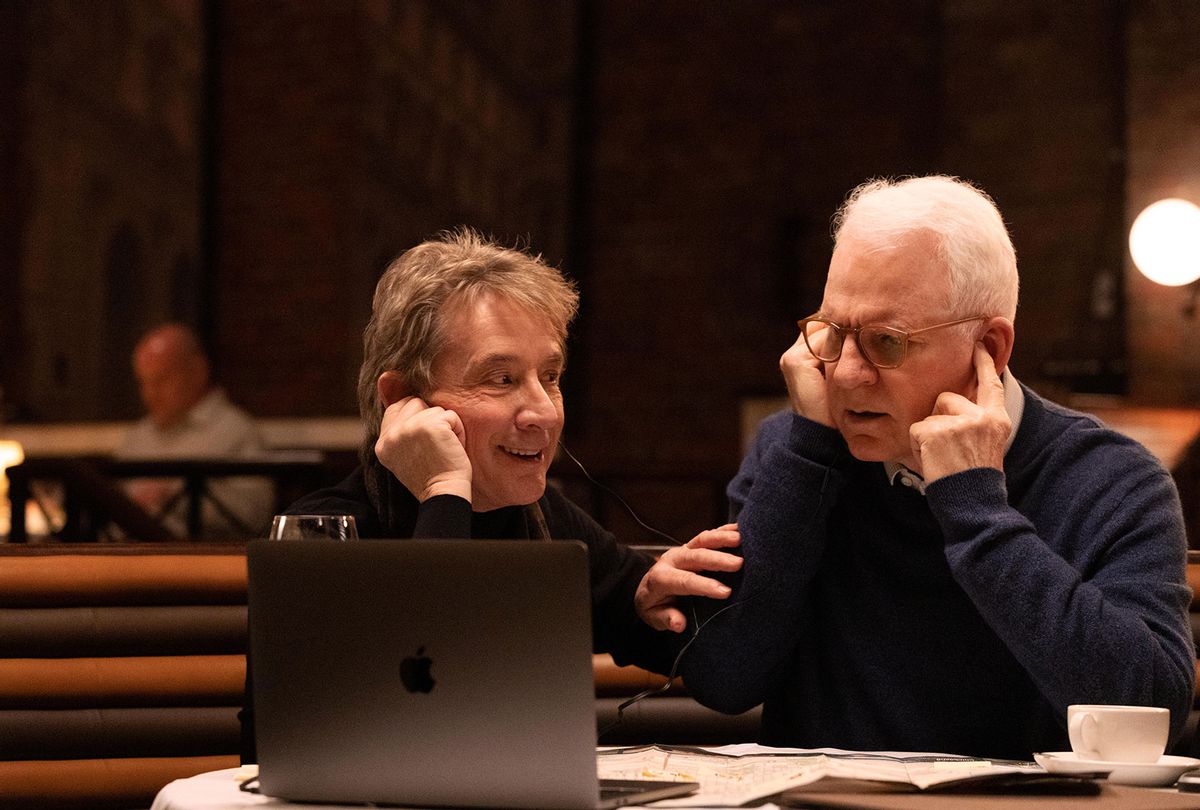 The astounding thing is that Martin and Short, at 76 and 71, are just as impressive as ever. These old pros wear their ages well and continue to delight.
The series which was shot this past winter, mines the current podcast craze and even pulls podcast groupies into the mix, laughing with them, not at them. It takes a few big swings at storytelling, too, with one entire episode shot from the aural perpective of a deaf person. Do not adjust your sound and stay with it.
After a while, as much as the story keeps moving from wonder to surprise, you really don't care who dunnit, or why. You just want to keep spending time with Steve Martin, Martin Short and Selina Gomez. You want them to really have a podcast so you can keep them in your head or take them along for a long walk through a park. And if you're a boomer or a millennial, you might even be inspired to reach out and get together with one another for some Scrabble and some dip.