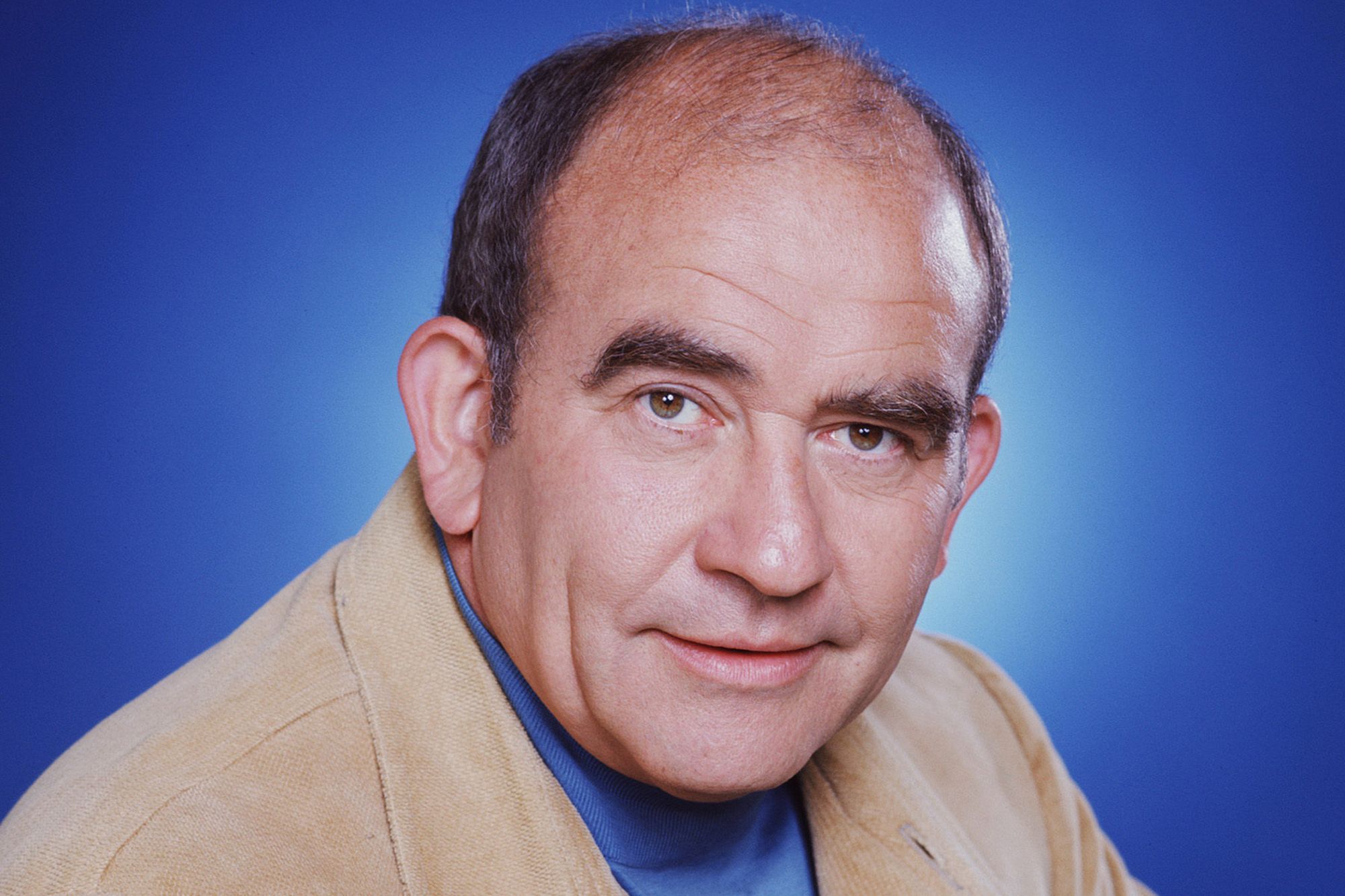 Towards the end of the "Chuckles Bites the Dust" episode of The Mary Tyler Moore Show, the WJM News gang is sitting around thinking about how they'd like to make their final exit.
"I don't want anybody to make a fuss," said Mr. Grant. "When I go, I just want to be stood outside in the garbage with my hat on."
Sunday, Ed Asner, the Emmy-winning actor best remembered as Lou Grant, passed away at 91. Hats will be held over hearts, especially for viewers who will mourn what truly seems like the end of an era.
Of the main members of that remarkable MTM cast, only Betty White, 99, remains.
While my years on the TV beat came well after The Mary Tyler Moore Show, I did meet the always in-demand Asner on several occasions.
One time was in 2004 at Dodger Stadium at a CBS event for TV critics following the launch of the short-lived John Goodman sitcom Center of the Universe. Asner played Goodman's dad on the series, which also featured Jean Smart (Hacks).
I was working at The Toronto Sun at the time. Asner took one look at my name tag and said to me, "I used to be your boss."
TV's Lou Grant, it turned out, had been hired for a day in March of 1979 to be a guest editor at The Sun, a stunt then editor Peter Worthington helped set up. Asner was flown up from Los Angeles, posed for some front-page photo ops, and was "fired" the next day.
Worthington clearly made a lasting impression on Asner. He remembered his name 25 years later and was saddened to learn founding published Doug Creighton had passed away.
Asner said his brief tenure at The Toronto Sun "was pretty lark-y."
"Mine too," I replied.
I also spoke with Asner several years later and told him Worthington had also passed away. Told him that the four-time National Newspaper Award-winner had been in Dallas in '63 and witnessed Oswald being gunned down by Jack Ruby. "That had to have changed him," said Asner, one of Hollywood's most prominent Liberal lions. "What a set up!"
I told the actor I collected 16mm film and had recently acquired a print of CBS's 1970 Fall Preview reel. The film includes a clip promoting The Mary Tyler Moore Show and it is a strange one. It's a test scene between Moore and Asner, shot before the pilot. The setting and costumes are all wrong and so are the characters.
Asner says the test reel was shot "at one of the old, run-down Hollywood studios," not at MTM's eventual soundstage on the Radford lot.
The actor also recalled that The Mary Tyler Moore Show was not an instant success. The first Tuesday script reading, he told me, was a dud, He feared the series might be beyond repair by the time they got to the studio audience taping that Friday. Initial MTM reviews were not great. The show did make it after all, however, and Lou Grant became an iconic TV character.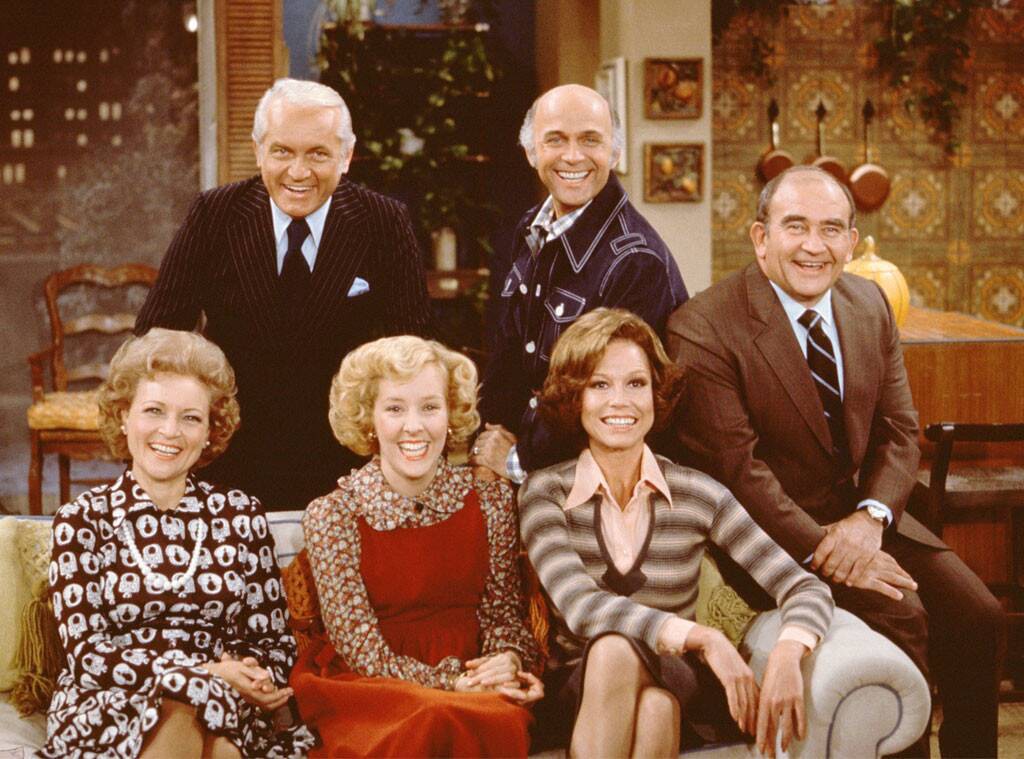 On another occasion, at a 2011 Paley Centre event in Beverly Hills, I ran into Asner and told him I really liked him in the Ottawa-based CBC comedy Michael: Tuesdays and Thursdays. He played a psychiatrist who ministered to series co-creator Bob Martin's younger shrink.
How did he come to be part of that show, I asked? "One of the geniuses up there realized they needed me."
The series, unfortunately, never really found an audience and was cancelled. Flash forward a few more years to 2015. This occasion was a TCA press tour dinner in Pasadena presented by the Hallmark Channel. The cable network likes to mix the press in with the stars from their upcoming family movie offerings. There at one table sat Asner.
The TV legend, who was with his daughter, was 85 at this point and walking with a cane. He looked older, more like the animated character he voiced on the movie "Up." There was, however, plenty of gruff but lovable Lou Grant in him still.
Asner told me he was still crossing the border for work, shooting his Hallmark TV-movie in Vancouver. "Some of my best work over the years has been in Toronto and Vancouver," he growled.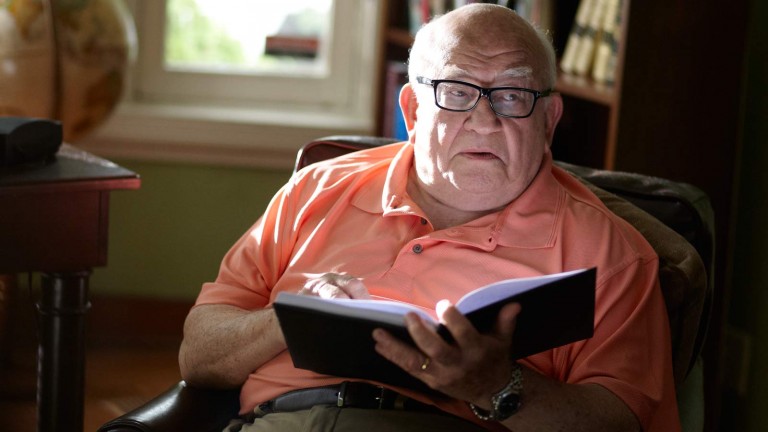 I told him I was sorry there were never any more seasons of Michael: Tuesdays and Thursdays. Asner told me not to worry. "Supposedly they're bringing it back."
My heart sank. The man has early on-set Dementia, I concluded. Nobody brings back a series with ratings that low cancelled three full seasons earlier.
Not so fast, Mary. Seems newsman Lou was handing me a scoop: CBC two weeks later confirmed Michael: Tuesdays & Thursdays would be part of its 2015-16 season.
It was quickly cancelled again.
Asner kept soldiering on. His IMDb page lists an incredible 417 acting credits, including five or six still to premiere. His early credits reach all the way back to Ben Casey and Dr. Kildare in the '60s as well as episodes of Route 66, Alfred Hitchcock Presents and several westerns including The Virginian and Outlaws. He was in the 1962 Elvis Presley movie "Kid Galahad," as well as The Outer Limits.
He played Santa Claus several times, including on the wonderfully eccentric animated perennial Olive the Other Reindeer and on an episode of CBC's Murdoch Mysteries. He could play it dark, too, winning an Emmy as conflicted Captain Davies in the 1977 ABC miniseries Roots.
For many, however, he will always be Lou Grant. "I treasure you people," the character said on that very last Mary Tyler Moore episode. We all knew it was Asner talking through tears, to the other actors in TV's most famous group hug, and to everyone watching at home. We treasure him back, offer condolences to his family, and turn out the lights.