LATEST UPDATE SEPT. 8: Ken Burns spent seven years making his four-part, eight hour documentary Muhammad Ali. The comprehensive profile of the famous boxer airs this month along with several docs commemorating the 20th anniversary of 9/11. (Please check back; this list will be updated throughout the month):
WED/SEPT. 1
Future of Work (PBS). This three-part docuseries looks at changes in the work force in light of the recent pandemic and how it changed things for both employees and employers. Among topics discussed: The Great Resignation.
THURS/SEPT 2
A.P. Bio (Peacock). The high school sitcom returns, moving from NBC to Peacock.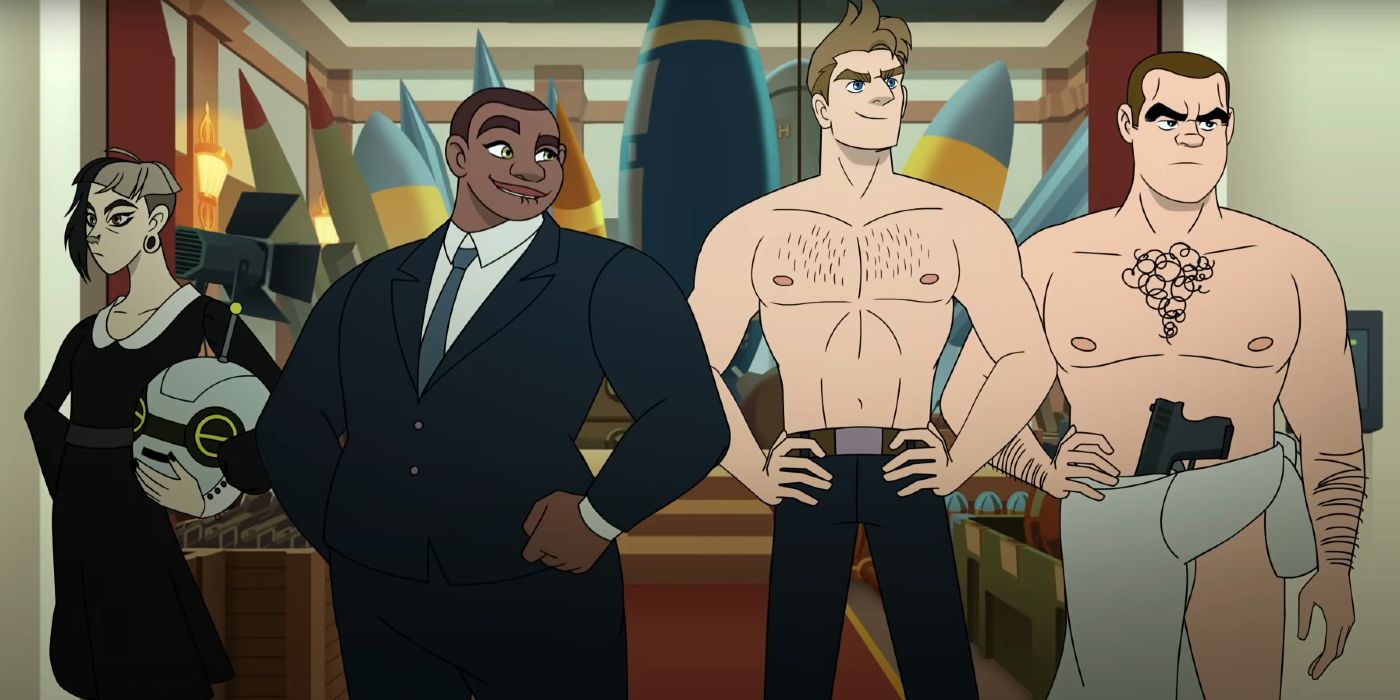 Q-Force (Netflix). An elite gay spy (voiced by Sean Hayes) leads a rogue teams of LGBTO+ geniuses who work out of West Hollywood in this animated series. Listen also for David Harbour, Gary Cole, Laurie Metcalf, Patti Harrison, Matt Rogers, Wanda Sykes, and series creator Gabe Liedman (The Kroll Show).
What We Do in the Shadows (FX; Hulu). The shot-in-Toronto series returns for a third season with back-to-back episodes.
FRI/SEPT. 3
Bitchin': The Sound and Fury of Rick James (Showtime; Crave). A raw and intimate look at the rise and fall of the well-braided R&B singer who died in 2004. Joni Mitchell, Neil Young and the Mynah Birds are all featured in the documentary from Sacha Jenkins.
Cinderella (Prime Video). A live-action, non-Disney take on this classic fairy tale with pop star Camila Cabello in the title role in her acting debut. English actor Nicholas Galitzine woos her as Prince Robert. Idina Menzel plays her nasty step-mother with Pierce Brosnan and Minnie Driver as the King and Queen. Billy Porter plays the fairy godmother, with Missy Elliott and James Corden also part of the cast. Also in cinemas, the film features a blend of original songs and pop standards.
Happier Than Ever: A Love Letter to Los Angeles (Disney+). Whisper-singer Billie Elish stars in this unique music special. She performs her new album, in its entirety, at the Hollywood Bowl, where she's backed by the LA Philharmonic. Animation is used to blend in a little old Hollywood magic.
MON/SEPT. 6
Canada's Drag Race Anniversary Extravaganza (Crave). This 90-minute special revisits the 12 Queens from Season One. Host Priyanka talks with Season 2 judges Amanda Brugel, Brooke Lynn Hytes, Brad Goreski, and Traci Melchor about the new round of competitiors.
Countdown: Inspiration4 Mission to Space (Netflix; date and time could vary). A five-part series following the crew of an all-civiliam mission (no billionaires) aboard a SpaceX Drasgon capsule. The goal is for the crew to spend three days in space. The launch is scheduled for Sept. 15. A final episode will feature footage shot from inside the spacecraft during the mission.
Days of Our Lives: Beyond Salem (Peacock). This hasn't happened for a while — a new daytime soap opera. The spinoff will get a five-episode tryout.
TUES/SEPT. 7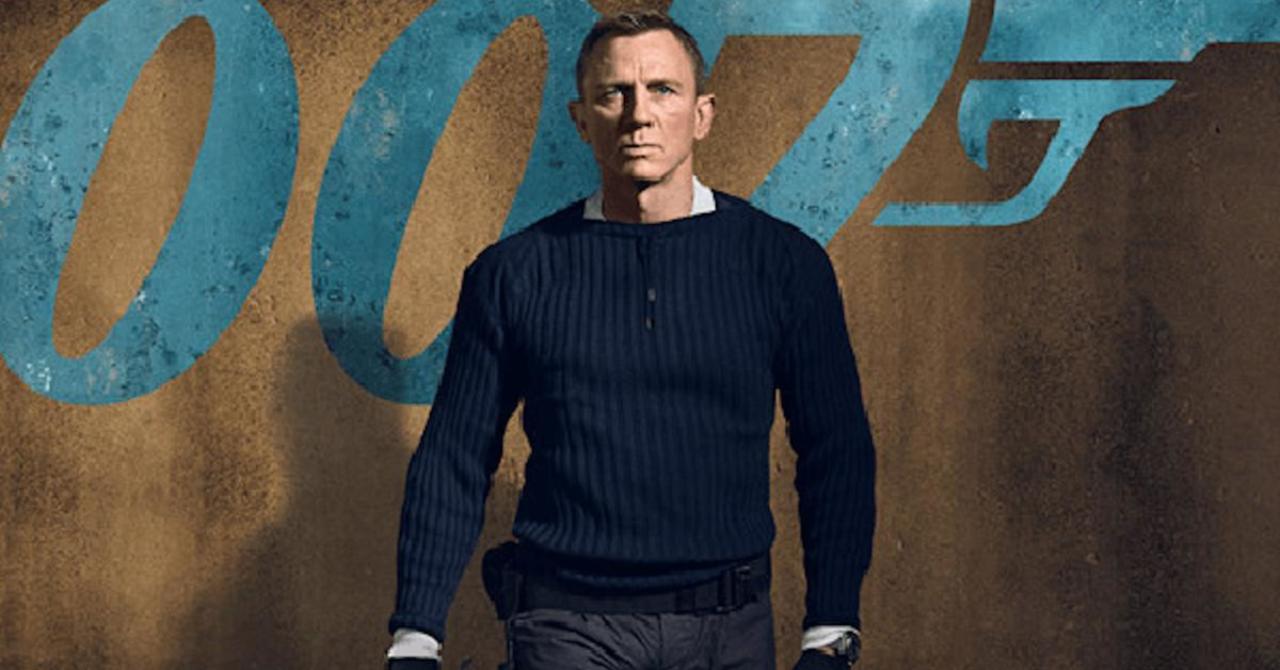 Being James Bond (AppleTV). In advance of his final appearance as 007 in "No Time to Die," Daniel Craig looks back on his five films with a licence to kill. Free this month to non-Apple subscribers.
Impeachment: American Crime Story (FX). Ryan Murphy's anthology series is back with this 10-episode season devoted to the Bill Clinton-Monica Lewinsky scandal. Beanie Feldstein (Booksmart) plays Lewinsky, with Clive Owen as Clinton, Edie Falco as Hillary and Annaleigh Ashford as Paula Jones. Margo Martindale, Cobie Smulders, Blair Underwood, Mira Sorvino and Billy Eichner as also in the cast. Lewinsky is both a producer and a consultant!
WED/SEPT. 8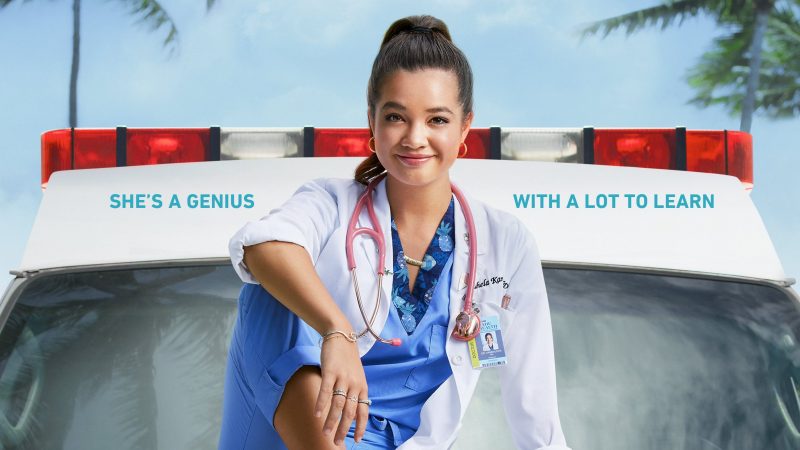 Doogie Kamealoha, M.D. (Disney+). Remember Doogie Howser, MD? Long before he starred on How I Met Your Mother, Neil Patrick Harris played a teenage surgeon on this Stephen Bochco-produced dramedy series. In this re-boot, set in Hawai'i, the 16-year-old brainiac is an Asian-American girl (Payton Elizabeth Lee). Jason Scott Lee and Kathleen Rose Perkins play her parents. Bochco's widow Dayna and son Jesse are among the producers.
THURS/SEPT. 9
Race Against the Tide (CBC, CBC Gem). Shaun Majumder (22 Minutes) hosts this one-of-a-kind reality competition series set right in the Bay of Fundy. Ten two-person teams of sand sculptors have to create works of art out of sand the the six-hour window they have before the famous tides come in and wipe all their efforts away.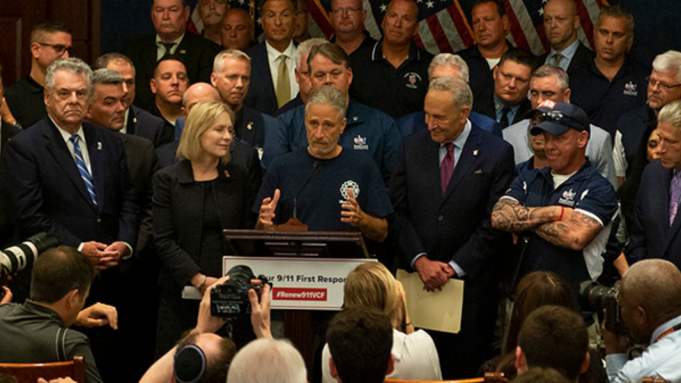 "No Responders Left Behind" (discovery+). Director Rob Lindsay (Royal Canadian Air Farce; "Go-Boy! Memories of a Life Behind Bars") profiles first responder and activist John Feal, FDNY hero Ray Pfeifer and former Daily Show host Jon Stewart on their quest to get health benefits and compensation for 9/11 first responders.
Blood Brothers: Malcolm X and Muhammad Ali (Netflix). Malcolm X and Muhammad Ali had a friendship that extended well beyond their teacher-student relationship. Outside pressures ripped them apart — one of Ali's greatest regrets later in life.
Frogger (Peacock). Remember the Frogger arcade video game of the '80s? George Costanza used to play it on Seinfeld. This real life, reality show spinoff is a cross between that, Wipeout and American Ninja Warrior. Contestants have to hop between floating cubes as they race towards a $100,000 prize. Damon Wayans Jr. and Kyle Brandt host.
Top Chef Family Style (Peacock). Teens share kitchen duties with adult family members in this new spinoff featuring hosts Meghan Trainor and chef Marcus Samuelsson.
FRI/SEPT. 10
Metal Shop Masters (Netflix). Comedian Jo Koy hosts this fiery competition series showcasing seven of America's top welding legends. These iron men and women are challenged to build everything from one-of-a-kind BBQ grills to futuristic cars. Winner pockets 50 grand. Viewers will be welded in front of their screens!
Come From Away (AppleTV+). Filmed this past May, this is a record of the Tony Award-nominated Broadway musical about the residents of Gander, Newfoundland, who came to the aide of stranded passengers diverted north during the 9/11 attacks.
Disruption: 20 Years of Global National (Global). Hosted by Kevin Newman and Dawna Friesen.
9/11: Unfinished Business – A Peter Mansbridge Documentary (CBC).
The Race Against Time: The CIA and 9/11 (CBS).
Return of the Taliban: A Vice Special Report (Showtime).
SAT/SEPT. 11
9/11: Four Flights (History).
SUN/SEPT. 12
2021 MTV Video Awards (MTV; The CW). Doja Cat hosts.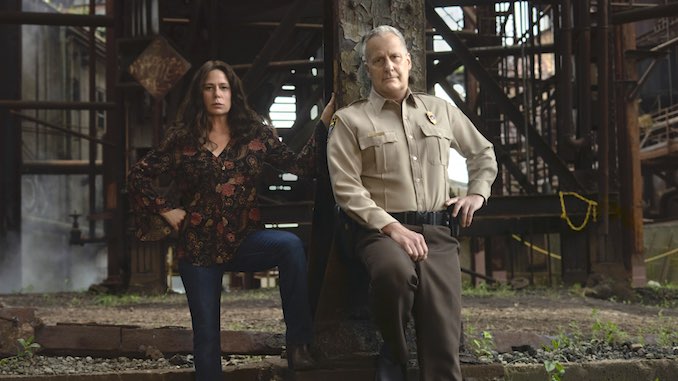 American Rust (Showtime; Crave). Jeff Daniels stars as a southwest Pennsylvania police chief whose put in a tight spot when the son of the woman he's having an affair with is accused of murder. Maura Tierney, Bill Camp, Mark Pellegrino and David Alvarez co-star.
Scenes from a Marriage (HBO; Crave). A five-episode adaptation of Ingmar Bergman's 1973 Swedish miniseries. The new portrait of a marriage on the rocks stars Jessica Chastain and Oscar Isaac. Crave will also start offering the original Berman feature starting Sept. 10.
MON/SEPT. 13
The Daily Show with Trevor Noah (Comedy Central; CTV Comedy). Noah is back after a rare three-month hiatus.
Y: The Last Man (Hulu; Disney+). A cataclysm wipes out every man on earth — except for one. The 10 episode series is based on the comic book series. Diane Lane, Amber Tamblyn, Olivia Thirlby, Ashley Romans and Marin Ireland star, along with Ben Schnetzer.
Ultra City Smiths (AMC). This stop-motion animated dramedy, from the folks behind Robot Chicken, makes its AMC premiere after bowing a few months earlier on AMC's US streaming platform. Detectives are searching for Ultra City's most famous magnate. Voices include John C. Reilly, Kristen Bell, Dax Shepard, Alia Shawkat, Tim Meadows, Bebe Neuwirth, Luis Guzman, Kurtwood Smith, Terry O'Quinn, and Tom Waits.
Returning: Murdoch Mysteries (CBC) for a 15th season.
TUES/SEPT. 14
Strays (CBC; CBC Gem). This sorta spinoff from the producers of Kim's Convenience stars Nicole Power as Shannon Ross, who moves from being a Toronto rent-a-car manager to the boss at the Hamilton East Animal Shelter. Co-starring are Nikki Duval, Frank Cox O'Connell, Tina Jung and Tony Nappo as a maintenance guy straight from the slammer.
Level Playing Field (Crave). This four-part documentary looks at how legislation and activism intersect with sports — and not always in favour of athletes of colour. WNBA's Elizabeth Williams, U.S. senators Cory Booker and Raphael Warnock, Rep. Joaquin Castro, and sports journalist Jemele Hill are featured.
Moonshine (CBC; CBC Gem). Billed as "an epic tale of lust, legacy and lobster," this hour-long dramedy, set in Nova Scotia, tells the story of the Finley-Cullens, a cranky clan of half-simblings squabbling over the rights to the family business — the Moonshine summer resort. Starring are Jennifer Finnigan (Salvation), Anastasia Phillips (Reign), Emma Hunter (Mr. D), Tom Stevens (Wayward Pines), Alexander Nunez (Avocado Toast), Corrine Koslo (Anne with an E), Peter MacNeill (This Life), Erin Darke (The Marvelous Mrs. Maisel), Farid Yazdani (Suits), Allegra Fulton (The Shape of Water) and Jonathan Silverman (Weekend at Bernie's).
Karen (BET). Taryn Manning from Orange is the Nw Black stars in a movie about a Karen. Timely!
Once Upon a Time in Queens (ESPN). The latest ESPN 30 for 30 feature is a two-part look at the 1986 New York Mets. Dwight Gooden, Darryl Strawberry, Gary Carter, Bill Buckner and Keith Hernandez are featured.
Returning: 22 Minutes (CBC) for a 29th season.
THURS/SEPT. 16
The Morning Show (Apple TV+). Jennifer Aniston, Reese Witherspoon, Steve Carell, Mark Duplass, and Emmy winner Billy Crudup all return for Season Two of this incredibly expensive series set in the cutthroat world of a morning news show. Joining the cast are Julianna Margulies, Will Arnett, Greta Lee, and Hasan Minhaj.
The Premise (Hulu; Disney+). B.J. Novak, who co-starred and wrote on The Office, is behind this five-episode anthology series that supposedly addresses, "the biggest questions of out modern era." Appearing on the series is Jon Bernthal, Amy Landecker, Beau Bridges, Ed Asner, Ben Platt, Jermaine Fowler, Daniel Dae Kim, Lucas Kedges, Kaitlyn Dever, O'Shea Jackson Jr., and comedian George Wallace.
The Harper House (Paramount+). Another adult animated series, this one about a family that moves into a historical house in small town Arkansas. Listen for Rhea Seehorn, Tatiana Maslany, Jason Lee, Gabourey Sidibe, Ryan Flynn, and Gary Anthony Williams.
FRI/SEPT. 17
Family Law (Global). This hour-long, Vancouver-based legal drama stars Jewel Staite as Abby Bianchi, a prodigal daughter who returns to her family's high-powered legal firm. Dad Harry (Victor Garber) is the no-nonsense head of the firm, with half-siblings Saniel (Zach Smadu) and Lucy (Genelle Williams) already up to their legal briefs in billable hours. A second season is already in production. From SEVEN24 (JANN) and Lark Productions.
Chicago Party Aunt (Netflix). Yet another adult animated comedy, this one basaed on a twitter account. "She's all heart and no filter" is the tag line; sounds like S#*! My Aunt Says. RuPaul, Rory O'Malley, Ike Barinholtz, Jill Talley, and Da'Vine Joy Randolph are among the voice cast.
SUN/SEPT. 19
Muhammad Ali (PBS). Director Ken Burns four-part, eight-hour documentary profiles "The Greatest" as he goes from heavyweight champion in the '60s and '70s to an iconic, world famous symbol of freedom and resistance. Restored clips from many of Ali's fights, including bouts with Joe Frazier, George Foreman, Sonny Liston, Clarence "Big Cat" Williams and Canadian heavyweight George Chuvalo, who took Ali to the distance twice, are featured. Airs over four consecutive nights Sept. 19-22.
73rd Annual Primetime Emmy Awards (CBS; CTV). Hosted by Cedric the Entertainer.
MON/SEPT. 20
The Big Leap (Fox; CTV). Scott Foley, Jon Rudnitsky, Teri Polo and Piper Perabo star in this scripted dramedy about a ballet-based reality show where contestants are vying for spots on a live production of Swan Lake.
NCIS: Hawai'i (CBS; Global). Vanessa Lachey stars as the first female NCIS lead.
Ordinary Joe (NBC; CTV). James Wolk stars in a drama about a grad student with three different possible futures ahead of him — rock musician, nurse or police officer.
Returning: 911, Bob Hearts Abishola, Dancing with the Stars, NCIS, The Neighborhood, The Voice (Ariana Grandereplaces Nick Jonas on the coaching panel).
TUES/SEPT. 21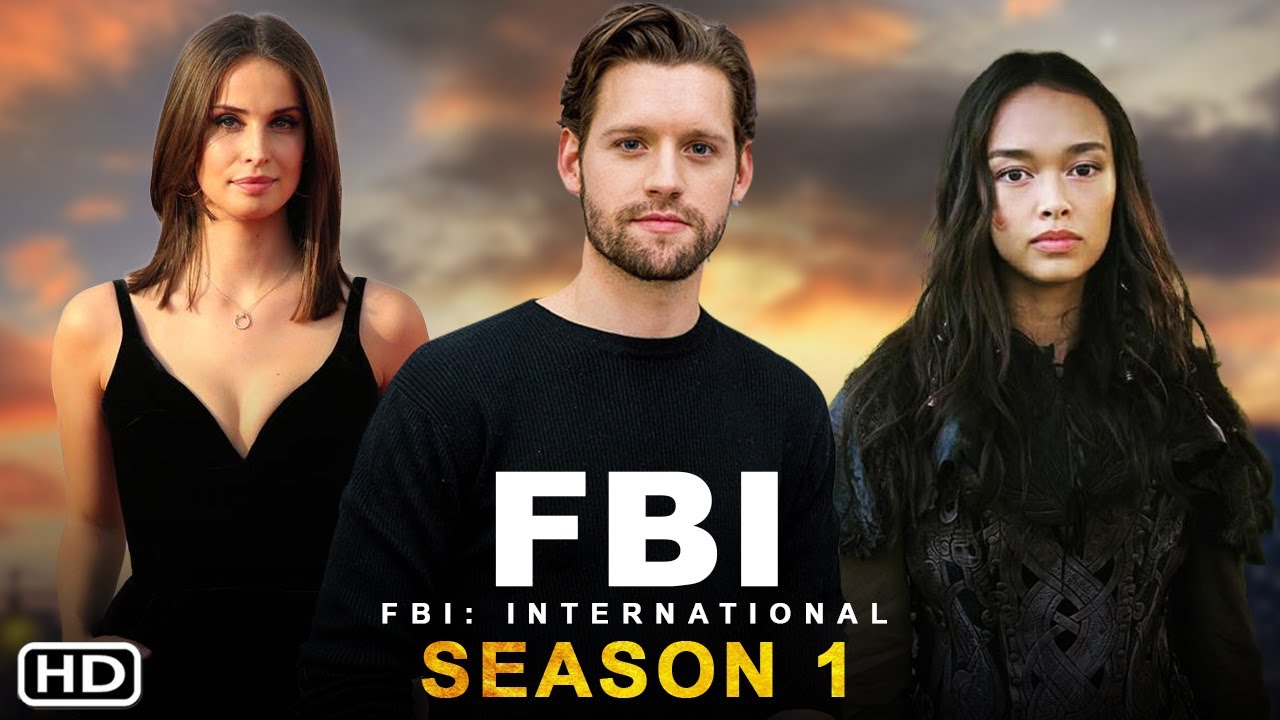 FBI: International (Fox; Global). This latest Dick Wolf spinoff finds FBI agents based in Budapest (where there just happens to be a great movie studio) and flying all around Europe. Luke Kleintank, Heida Reed, and Vinessa Vidotto star.
Our Kind of People (Fox). Another prime time soap from Lee Daniels, this one taking place in a Black neighbourhood of Martha's Vineyard. Yaya DaCosta, Morris Chestnut, Joe Morton, and Nadine Ellis star.
Returning: FBI, FBI: Most Wanted, New Amsterdam, The Resident
WED/SEPT. 22
Alter Ego (Fox; CTV). Yet another singing competition, this time with contestants auditioning as theyt pretend to be famous singers. Judges include Alanis Morissette, Nick Lachey, Grimes, and will.i.am.
The Wonder Years (ABC; CTV). A reboot of the late- '80s, arly '90s series about Kevin and Winnie, also set in 1968, but this time about an African-American family in Montgomery, Alabama. Dulé Hill and Saycon Sengbloh star, while Don Cheadle serves as narrator.
Star Wars: Visions (Disney+). A collections of nine different animated shorts produced by several Japanese anime studios, all themed to the Star Wars franchise. Listen for Lucy Liu, Neil Patrick Harris, Joseph Gordon-Levitt, Bobby Moynihan, David Harbour, Alison Brie.
Returning: Chicago Fire, Chicago Med, Chicago P.D. (NBC; Citytv); The Conners (ABC and CTV in a live, 4th season premiere), The Goldbergs, Home Economics (ABC), The Masked Singer (Fox, CTV) and, after a year off due to COVID, Survivor (CBS, Global).
THURS/SEPT. 23
Kenny Rogers: All in for the Gambler (CBS). Yes, Rogers folded them in 2020. This special, however, was taped in 2017 and features Dolly Parton, Lionel Richie, Chris Stapleton, and Reba McEntire.
Returning: Law & Order: Organized Crime, Law & Order: SVU (NBC)
FRI/SEPT. 24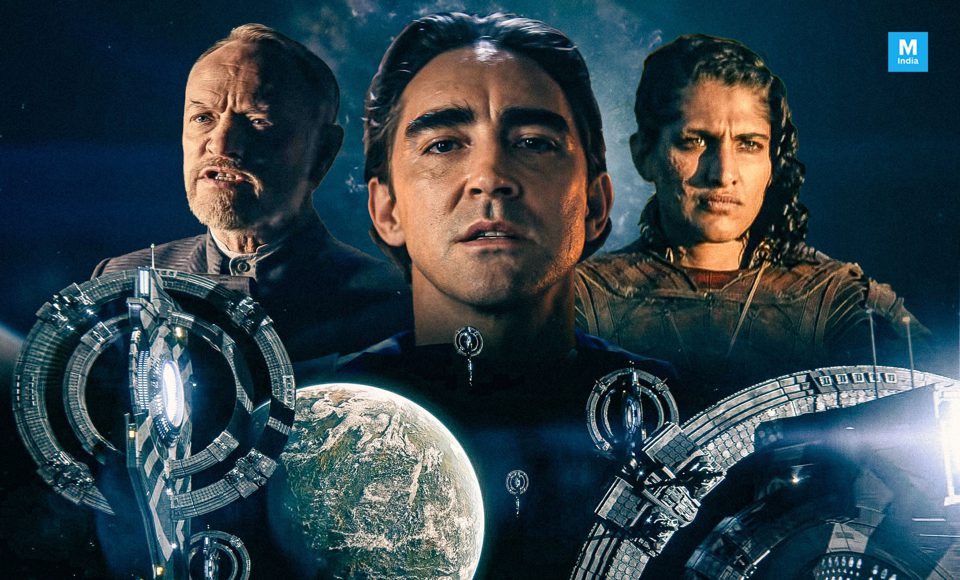 Foundation (AppleTV+). Nothing to do with undergrments. Jared Harris plays a math genius and Lee Pace plays the emporer of the galaxy in this 10-part adaptation of Isaac Asimov's novel. David S. Goyer produces this expansive, multi-generational series.
Birds of Paradise (Amazon Prime Video). An American ballerina heads to Paris toattend a prestigious ballet school and finds it a bit tutu much. Diana Silvers, Jacqueline Bisset, and Kristine Froseth star in this movie directed by Sarah Adina Smith.
Midnight Mass (Netflix). A mysterious young priest arives on an island and all hell breaks loose. Zach Gilford and Hamish Linklater star in this seven episode series.
SUN/SEPT. 26
74th Tony Awards (Paramount+). Hops from CBS to the Paramount+ streaming service. Keep in mind Broadway was pretty much dark for the past year+.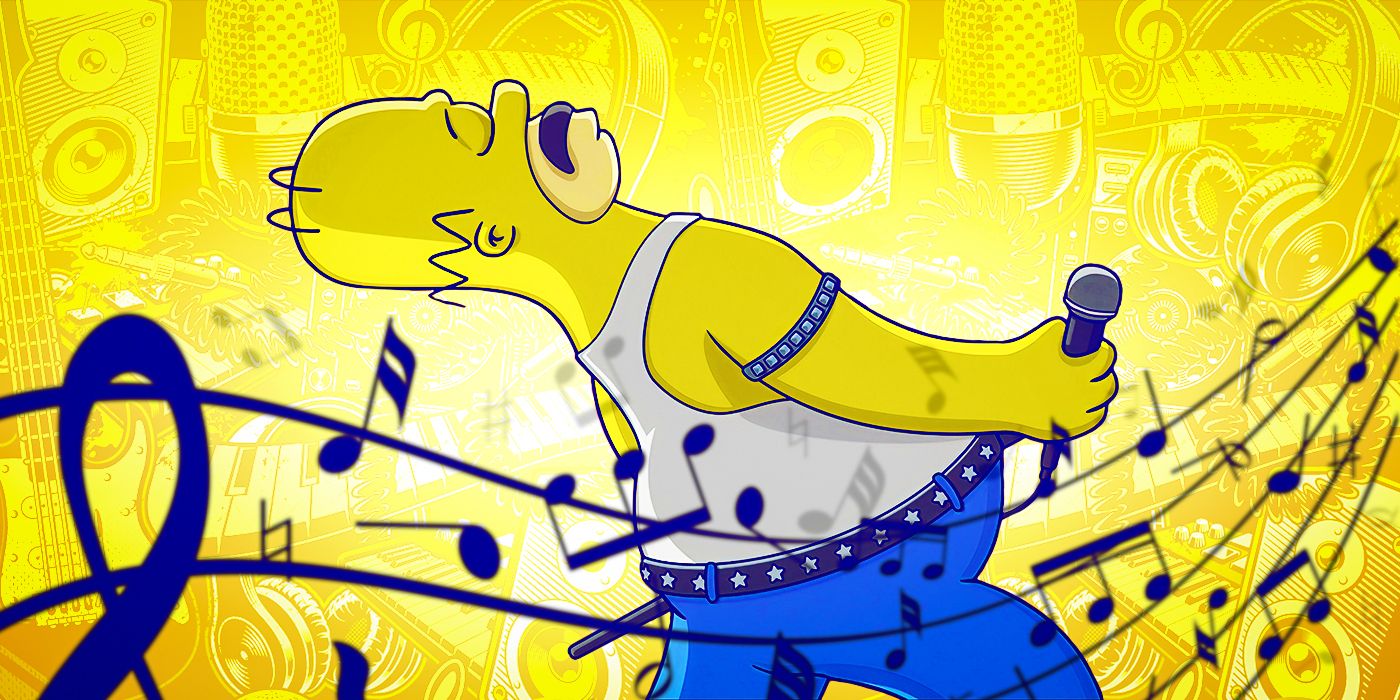 Returning: Season 33 of The Simpsons, which kicks off with an all-musical episode featuring Kristen Bell; Bob's Burgers, Family Guy, The Great North (all Fox), The Rookie (ABC, CTV).
MON/SEPT. 27
Returning: JANN (CTV); Family Feud Canada (CBC)
TUES/SEPT. 28
Attack of the Hollywood Cliches (Netflix). You know all those comedic movie tropes? Such as, "Walking Away from an Explosion" and "Females Running in Stilettos"? Rob Lowe hosts this handy look at many of them on this clip show comedy special.
La Brea NBC, CTV). A massive sink hole opens up near the La Brea tar pits in Los Angeles, opening a portal to a creepy underground world. Creepier than Van Nuys? Natalie Zea, Jon Seda, Zyra Gorecki, Eoin Macken, Lily Santiago, Jack Martin, and Chiké Okonkwo are among the stars.
THURS/SEPT. 30
The Problem with Jon Stewart (AppleTV+). He's back! The former Daily Show host returns in a weekly, one-topic format not unlike that now seen on HBO's Last Week Tonight with John Oliver. Stewart's show will have a guests attached to the issue at hand.
Returning: Big Sky, Station 19 (ABC, CTV).