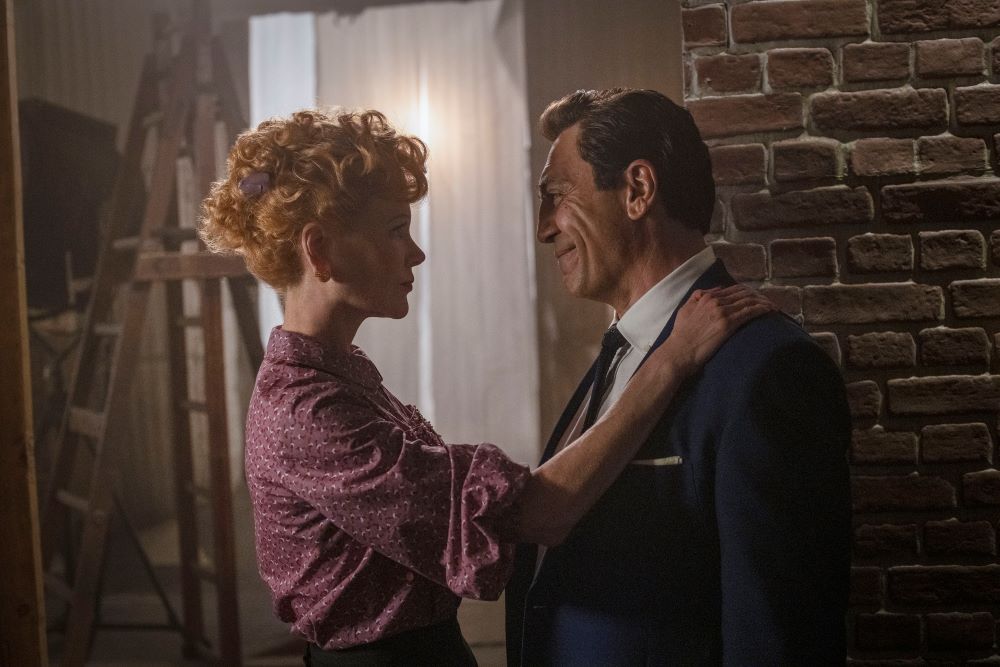 Way back in July of 1960, TV Guide ran its 10th cover story on Lucille Ball. The headline was terse: "Humiliated and Unhappy." Writer Dan Jenkins caught up with TV's "zany redhead" two months after her divorce from Desi Arnaz and right before a career misstep in a Broadway musical called "Wildcat."
Jenkins wrote that Ball, "talked with an implicit faith that what she was saying was off the record. It was." It was a tough interview, which Jenkins expected. As he wrote, "In her dealings with the press, she is precise, truthful — and sparing with words."
At the very end of the article, Jenkins concludes with a quote from the actress:
"Try to write more than I said but not as much as I said."
That reads like Aaron Sorkin's guiding principle in "Being the Ricardos." The movie, which premieres Dec. 21 on Amazon Prime Video, looks at one crucial week in the lives of Lucille Ball and her I Love Lucy co-stars.
Sorkin did his homework and then took some creative liberties. He combines three crisis that really happened over the course of the six-season comedy and squeezes them all into one week in the life of the series. He jacks up the jeopardy on a slapstick comedy that was teeming with backstage drama.
Does Sorkin have some 'splainin' to do? The writer-producer-director took a similar approach to his 2009 Broadway production "The Farnsworth Invention." In that play, Sorkin wrote that Philo Farnsworth, the inventor of electronic television, lost his patent case to RCA boss David Sarnoff.
The truth is he won that case — except Sarnoff and RCA never made more than a marginal payment on what was ordered in court. Sorkin, I imagine, would argue that this wasn't a case of not letting the truth get in the way of a good story — this was a way of getting closer to the truth.
Sorkin knew the story he wanted to tell in "Being the Ricardos." It is the story of how Lucille Ball, TV's biggest star at 40 after struggling to make it in movies, came very close to losing everything.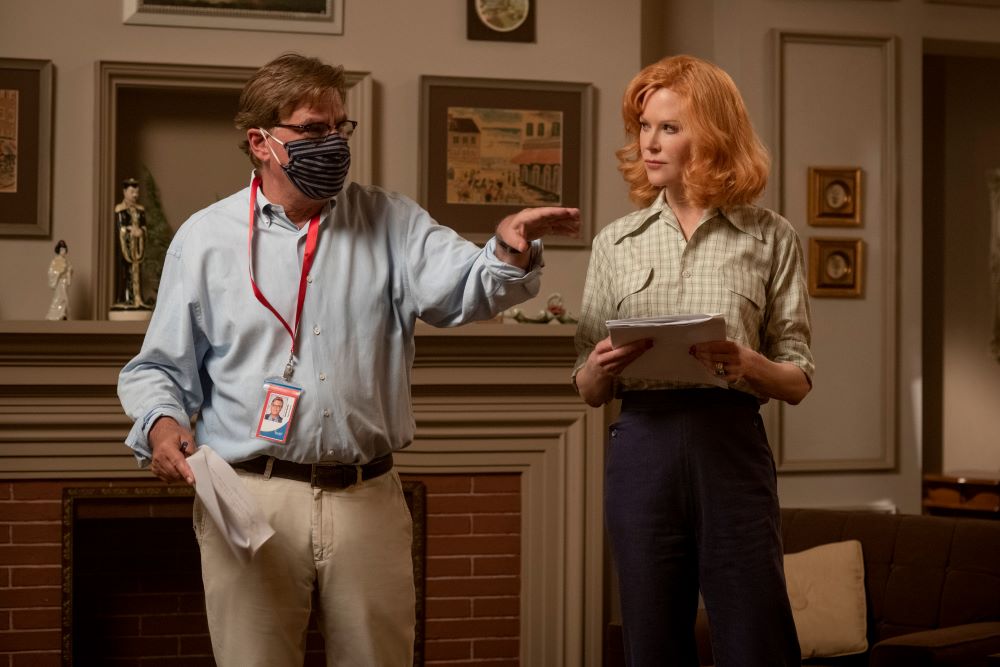 The parallels to today must have been irresistable to the 60-year-old writer. "Being the Ricardos" is a story that takes place in an era when one or two things could take you down and turn years of earned success into overnight failure. It is a story as relevant in todays age of Twitter and outrage as it was during the House Un-American Activities Committee witchhunts of the early 1950's.
One need look no further than Twitter to see the storm of protest over the casting of Nicole Kidman as Lucille Ball. Too old (at 54), too tall, too Australian.
Sorkin, however, was after the best actress for the part, not an impersonator. Sometimes you can get both, such as Julianne Moore's portrayal of Sarah Palin in 2012's "Game Change." Too often, however, an impersonation can be a distraction.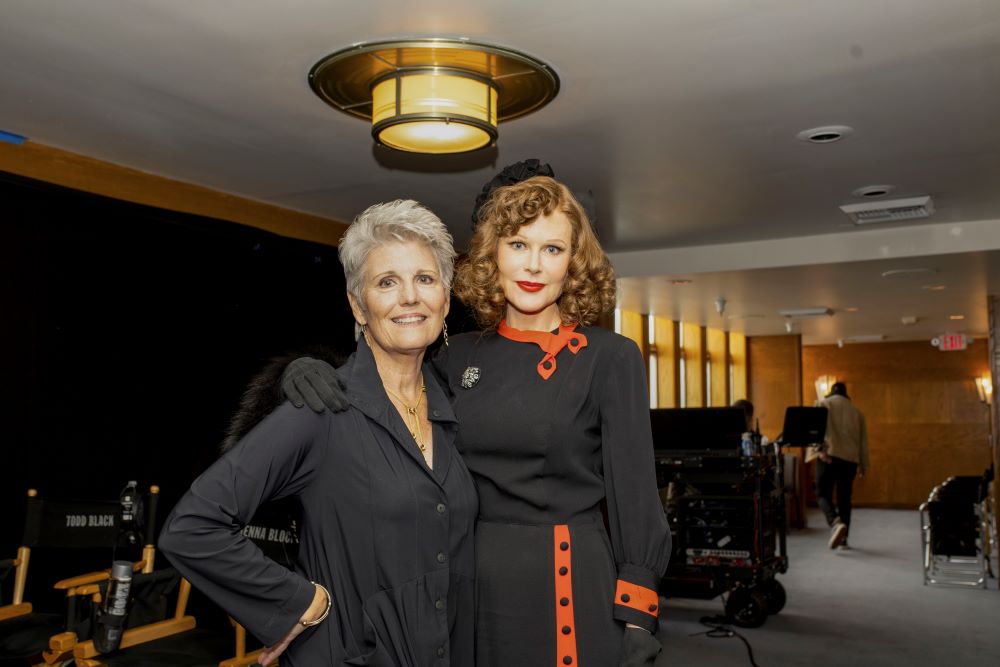 Kidman knew she didn't look much like Lucy, but worked enough of her voice, mannerisms and shtick into being the familiar TV character Lucy Ricardo. The Oscar winner then does an astonishing job of dissappearing into the work-obsessed, tough but vulnerable woman behind the character Jenkins described in his 1960 TV Guide article.
The three other main actors also dive deep under their character's skins. Javier Bardem is the savvy, confident boss of Desilu, pulling the series, its cast and crew and his wife through crisis after crisis. The real Desi lost everything before coming to America when his family had to flee Cuba during the Batista regime. Having lived through fire, the Cuban bandleader knew how to stand his ground but also knew how to play those bongo drums, and Bardem throws himself into both tasks.
JK Simmons would seem to have the easier task in playing gruff but loveable William Frawley, the veteran character actor who shone as Fred Mertz on the series. We see him at his irascible best at a table read, his hostility towards costar Vivian Vance (Nina Arianda) evident to all.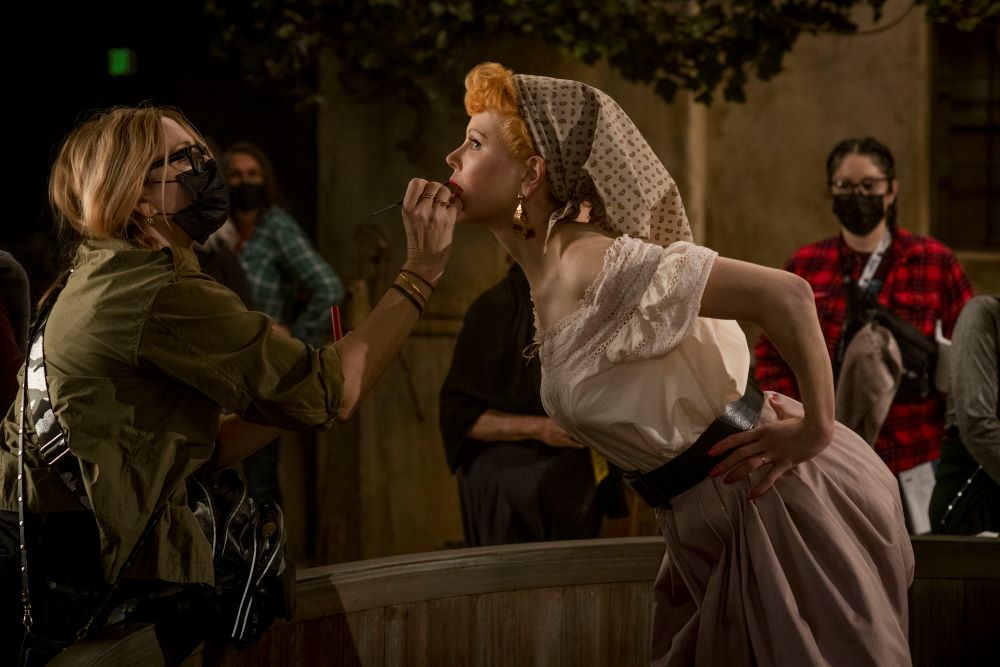 Desi and Lucy, however, held Hollywood oldtimers in great esteem. Desi knew Frawley had a drinking problem and hired the actor (after Lucy's first choice, Gale Gordon was unavailable) over network and studio objections. Simmons best scenes are the more fatherly moments when he commiserates with both of his bosses. In some ways, as he pointed out on an Amazon zoom call with reporters, Simmons had a blanker cheque to work with, with no authorized biography on Frawley and very little in the way of film and video of the actor as himself.
Arianda — so good as Stan Laurel's Russian wife in 2018's "Stan & Ollie" — brings Ethel and also helps bring Lucy to life in scenes between her and Kidman. Real Lucy wasn't all that happy that Arnaz and executive producer Jess Openheimer (played by Tony Hale) hired somebody a year younger than she was as landlady Viv. You see the tension and pettiness between them in "Being the Ricardos," but you also see the love and alliegence which saw them continue their professional association during the series that followed.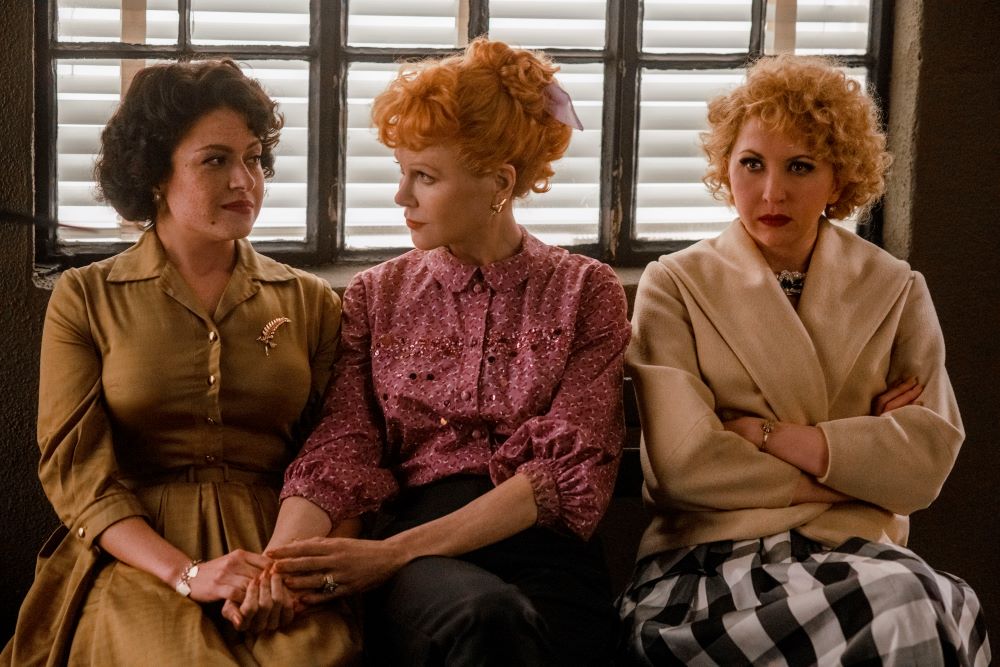 The movie culminates in a scene that had to be Sorkin's inspiration for doing the movie in the first place. The movie takes place at the hysterical height of the Communist witchhunts of the '50s, with the House Un-American Activities Committee out to make an example of TV's First Couple. With "LUCY A RED" headlines unavoidable to those in the bleachers heading into that taping, Desi Arnaz stepped out to warm up, or rather cool off, an unsettled studio audience.
The warm-up was a task the real-life actor/producer/bandleader performed every Friday for six years before 300 audience members. On that night, Arnaz had to not just put people in a laughing mood, but to prove to America that, as he famously said, the only thing red about Lucy was hr hair, and even that was fake.
Sorkin must have always wished he could be in those bleachers on that night. Back when he was writing and producing The West Wing, he attended a 2001 Television Critics Association Awards presentation where Sid Caesar, a TV comedy star even before Lucy and Desi and frail and in a wheel chair at 78, gingerly stood up at the podium. Then he put on a clinic, rocking the house with a comedy acceptance speech none of us there will ever forget. Sorkin later wrote that it was like seeing the comedy icon spring back into his prime self and be the person we all once wanted to be.
Sorkin's reverence for TV's first decade is all over "Being the Ricardos." The sets and costumes transport you back to that era. If it all seems a bit too dark, literally, I guess that helps with the illusion that this is 1952 or '53, and these actors are as young as the characters they portray. If Sorkin mixes days and weeks and years togther, and he does, just go with it. It all really happened, and it gets you to a place of truth found only in art.
For more on Kidman's performance in "Being the Ricardos," follow this link to my story on the actress in The Toronto Star.