For so many reasons, 2021 was a good year to want to travel half a century back in time.
Not that 1971 was perfect, or a time when (North) America was necessarily great again. The start of the seventies were, if anything, just as F-d up as things are today. Pollution was ruining the planet, an energy crisis was about to tank the economy and political trust was at an all-time low.
That long-ago Internet-less era just seems cooler somehow, with a better soundtrack.
I could easily list 15 or 20 other great documentaries premiering on TV in 2021. Well, five or six anyway, including Bob Ross: Happy Accidents, Betrayal & Greed (Netflix), a salute to the fuzzy-haired PBS painter guy, who died in 1995. Honourable mentions also go to The One and Only Dick Gregory (Showtime; Crave) about the groundbreaking comedian and social activist who was funny and fearless in the heat of the Civil Rights movement. I also recommend Never Too Late: The Doc Severinsen Story (PBS). Ever wonder what happened to Johnny Carson's bandleader once The Tonight Show was handed over to Jay Leno in the early '90s? Well, wonder no longer, bugle breath. CNN's look at Jackie Collins, Lady Boss, is, like her novels, so trashy it is hard to put down. HBO's new salute to the comedy genius behind Super Dave, The Super Bob Einstein Movie, is super funny.
Also well worth streaming was Ken Burns unblinking, four-part look at famed American author Ernest Hemmingway. While the series should have been funnier, I also loved all seven episodes of History of the Sitcom (CNN). Executive producer Bill Carter and Toronto's Cream Productions interviewed a Who's Who of performers and producers covering 70 years of television. I would have welcomed another seven episodes.
Burns, Carter and Cream just missed my Top-10 with those efforts but remarkably also made even better documentaries in 2021. Find them below along with eight other must-see gems: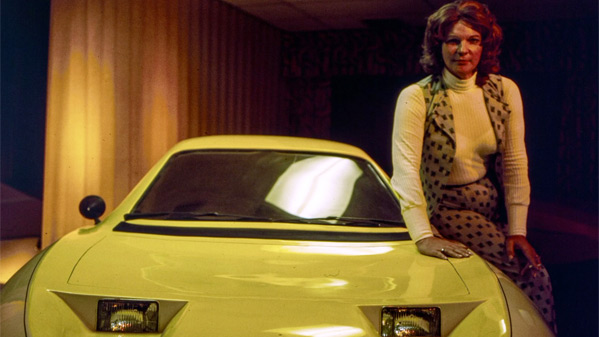 10 The Lady and the Dale (HBO, Crave). Those Duplass brothers never rest. Here they look at a weird car inventor story that could only have taken place in the '70s. A female entrepreneur named Elizabeth Carmichael makes waves at a car show by unveiling a revolutionairy three-wheeled vehicle easy on gas. With an oil crisis ramping up prices at the pumps, everybody is curious about The Dale. This four-part series is like driving in a car without shock absorbers.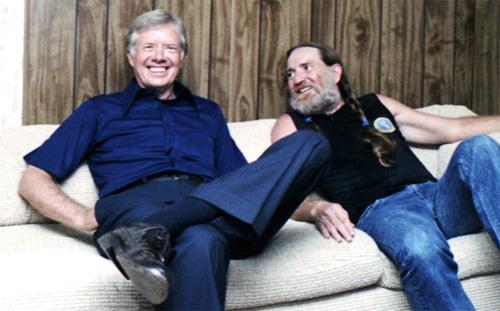 9 Jimmy Carter: Rock & Roll President (CNN). The all-news channel returns to a time when America really was great again in this documentary about the 97-year-old greatest ex-president ever The Georgia peanut farmer, it turns out, loved the '70s music scene. "It was the Allman Brothers who put us in the White House," he declares. Bob Dylan, Paul Simon and Willie Nelson also embraced Carter.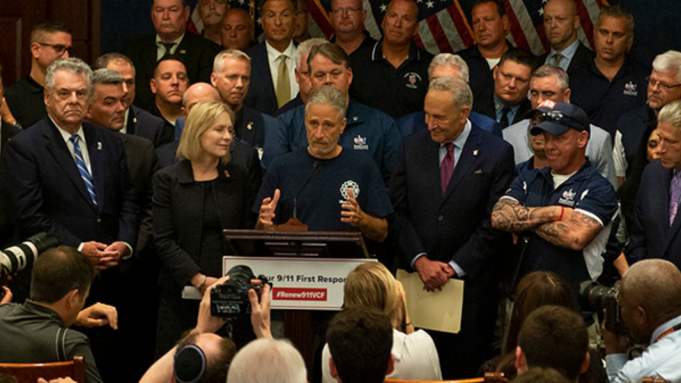 8 "No Responders Left Behind" (discovery+). Director Rob Lindsay (Royal Canadian Air Farce; "Go-Boy! Memories of a Life Behind Bars") profiles first responder and activist John Feal, FDNY hero Ray Pfeifer and former Daily Show host Jon Stewart on their quest to get health benefits and compensation for 9/11 first responders. Kudos to Lindsay and others for celebrating the heroes behind the heroes, as well as exposing how much shaming it sometimes takes to get politicians to do the right thing.
7 "Oscar Peterson: Black & White" (Crave). Directed by Barry Avrich, and produced by Avrich and Mark Selby, the film features a Who's Who of jazz musicians past and present, including Quincy Jones, Bradford Marsalis, Jon Batiste, Herbie Hancock and even big fan Billy Joel. There are great clips as well, all crisply edited by Nicolas Kliman, of Nat King Cole (whose trio was a big influence on Peterson), Art Tatum (a jazz legend who also inspired the Canadian), Duke Elington, Ray Charles and others all paying homage to the greatest pianist they ever saw. The film moves like Oscar's fingers, and lifts you like his music.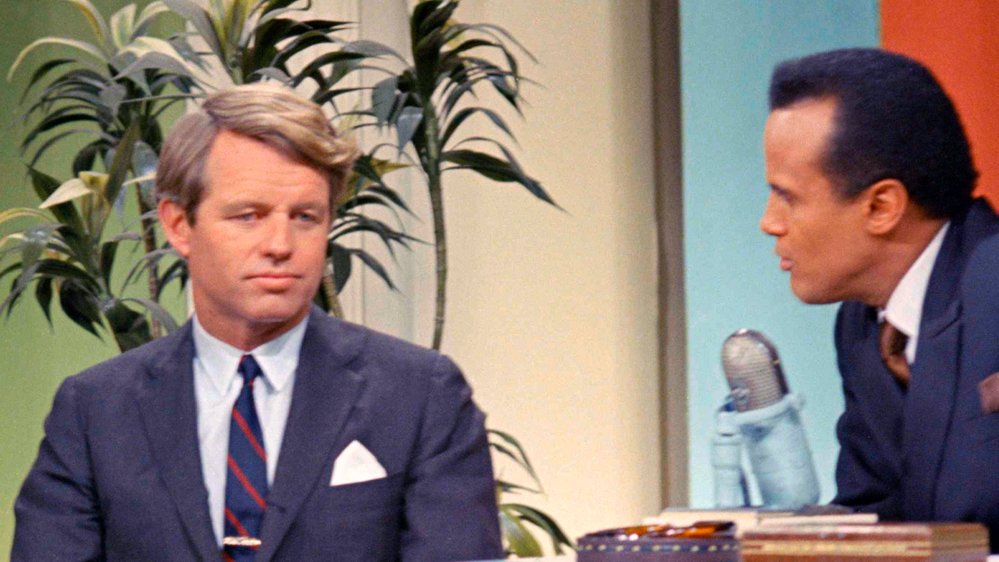 6 The Sit-In: Harry Belafonte Hosts The Tonight Show (Peacock; Crave). Imagine if Fox News turned a week of shows over to Beyonce. This documentary captures what survives of five episodes of The Tonight Show from February of 1968 as hosted by Harry Belafonte. The guest list is staggering: Martin Luther King, Robert Kennedy, Marlon Brando, Aretha Franklin, Paul Newman, Dionne Warwick, Nipsy Russell and others. King's last national TV appearance before he was assassinated in April. Taped just after the My Lai massacre in Vietnam and just before Lyndon Johnson bowing out of the '68 presidential race.
5 Allen v. Farrow (HBO, Crave). I know friends who will never watch this because a) they grew up with and revere Allen as a comedian and a filmmaker and or b) they know ther are two sides to every story and only one is represented here. Those are, however, two pretty compelling reasons to watch. A fascinating look at fame, manipulation, perception and the legal system in the #metwo era. Watch and feel played, by Allen, Farrow and the filmmakers.
4 Summer of Soul (…Or When the Revolution Could Not be Televised) (Disney+; Hulu). Roots bandleader Ahmir "Questlove" Thompson makes his directorial debut with this music festival doc straight out of the vaults. In the summer of '69, the Harlem Cultural Festival features a Who's Who of pop and blues superstars — including Stevie Wonder, The 5th Dimension, Gladys Knight & The Pips, Nina Simone, B.B. King, The Staple Singlers, Sly and the Family Stone — and was overlooked in the shadow of Woodstock. Thank God somebody filmed it and the footage survived 50 years in a basement. A joyous, soaring, musical moment in time.
3 The Story of Late Night (CNN). This six-part docuseries, from executive producer ands former New York Times television critic Bill Carter and Toronto's Cream Productions, features a Who's Who of late night. The series takes viewers crisply through the eras of Johnny, Dave, Jay and the Jimmys plus a host of other late night hosts. I loved it start to finish, and the added sixth part, looking at TV in the age of Trump and COVID and how comedians pivoted to social crusaders and commentators, is particularly fascinating.
2 Muhammad Ali (PBS). Director Ken Burns four-part, eight-hour documentary profiles "The Greatest" as he goes from heavyweight champion in the '60s and '70s to an iconic, world famous symbol of freedom and resistance. There are beautifully restored clips from many of Ali's fights, including bouts with Joe Frazier, George Foreman, Sonny Liston, Clarence "Big Cat" Williams and Canadian heavyweight George Chuvalo, who took Ali to the distance twice. The shock here is how smart and impressive Ali is in the quiet moments after a loss or a win — espcially his supreme court triumph. Except for Ali's last few, heartbreaking fights, I couldn't look away.
1 The Beatles: Get Back (Disney+). I personally know six people who signed up for Disney+ just to see this three-part, nearly eight hour recut of the 1970 documentary "Let it Be." Director Peter Jackson took over 60 hours of film footage and 150 hours of (sometimes secretly recorded) audio. What he discovered was a far more harmoneous band than the one depicted all those years ago by Michael Lindsay-Hogg. Also, for the first time, the band's fabled rooftop performance in the heart of London's garmet district is shown in its entirety. It's all too much for casual Beatles fans, but for me, getting to sit in on private, intimate jam sessions with John, Paul, George and Ringo (and Billy Preston) is a long and winding road I'll never forget.