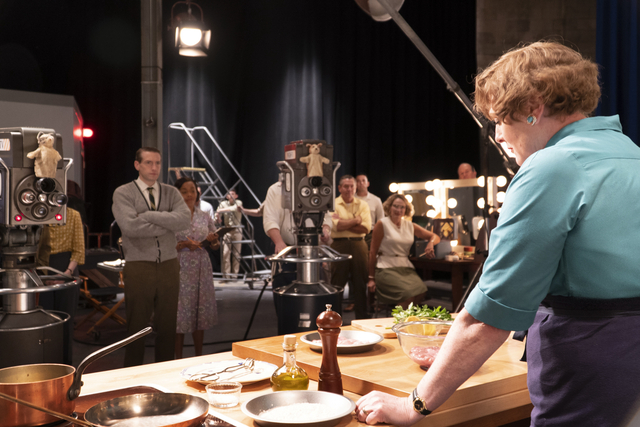 Many of us who cover television have had one eye on virtual zoom sessions this January-February as we try to keep up with this crazy damn business. Believe me, when you only have one fully functional eye, this can be a challenge.
WarnerMedia platforms HBO and HBOMax were up Tuesday as Television Critics Association winter press tour hosts. As usual, they presented a packed day of news and access to the main players behind some intriguing upcoming offerings.
Among the talent taking part in the zoom sessions were the folks behind Julia, an eight-part comedy series about pioneering TV chef Julia Child.
Sarah Lancashire (Happy Valley) stars as the public broadcasting legend, with David Hyde Pierce (Frasier) as Child's husband, Paul. Hyde's fellow Frasier alumni Bebe Neuwirth (Madam Secretary) is also featured.
Child has been parodied by two great Canadian comedy stars, Dan Aykroyd on SNL and John Candy on SCTV. In 2009, she was played by Meryl Streep in "Julia & Julia." Why this latest look as the TV chef? Pierce had a quick answer: "I think she's one of a kind," he said. Neuwirth added several adjectives, including "goofy, brilliant… and profound."
Lancashire, always impressive going back to her years on Coronation Street, said she watched many hours of Child's cooking shows to prepare for the role. She also worked briefly with a vocal coach to try and approximate Child's "vocal eccentricity," eventually settled into her own place of comfort. "I'm not as mimic; I can't impersonate."
Of Child's on-screen exuberance, she says, "she makes you feel better about the world – she's a tonic."
Executive producer Chris Keyser agreed with TCA journalist Mike Hughes that the series was also a salute to the early days of television. Child's "The French Chef" began in 1963, predating PBS, and was produced out of the WGBH studios in Boston. Neuwirth suggests viewers will get a kick out of exactly, "how low-tech this show was."
Julia will premiere with three episodes available March 31 on HBO Max; look for Crave to pick up the series in Canada.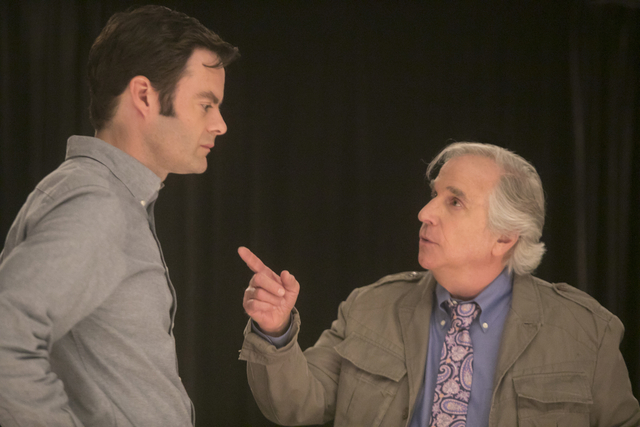 Tuesday's TCA sessions also included the cast and producers of Barry, the dark comedy featuring Bill Hader as a hit man who takes acting lessons from The Fonz (Henry Winkler).
If it seems like there wave not been new episodes in ages, you're correct. The COVID-19 pandemic has created close to a three-year gap. Hader says they were two weeks away from the first table read of the third season when things were shut down in March of 2020.
Winkler was thrilled to finally get back to work. He told reporters on the zoom call that he was 27 when he came to Hollywood to play the Fonz on Happy Days back in the '70s. "I was 72 when I got the call to be in the show Barry. I am overwhelmed that I continue to live my dream."
Barry returns to HBO and Crave April 24.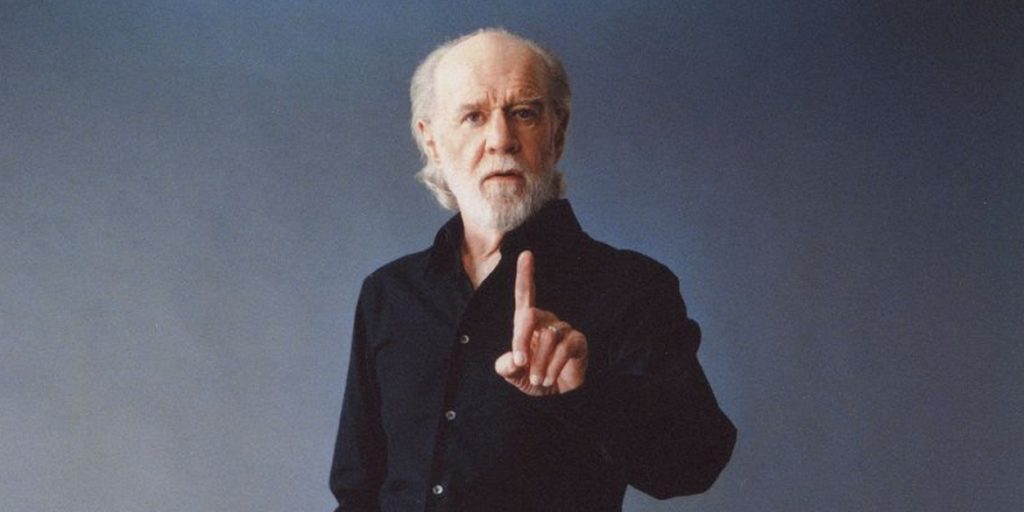 There were several other sessions Tuesday, but we'll have to wait until May for the project I'm most interested in: George Carlin's American Dream. The two-part documentary from Judd Apatow and Michael Bonfiglio will premiere on HBO and Crave in May.
Apatow did a masterful job with another documentary about a transformative comedian: "The Zen Diaries of Garry Shandling." Here he and Bonfiglio listened to 23 hours of audio recordings of Carlin telling his life story for what was planned as an autobiography. The comedian died in 2008 before completing that work. He was 71.
Carlin's daughter Kelly offered insight at the session as she does on-screen. Other voices in the series are many of Carlin's comedy disciples, including Chris Rock, Jerry Seinfeld, Patton Oswalt, Stephen Colbert, Bill Burr, Bette Midler, W. Kamau Bell, Sam Jay, Judy Gold, Jon Stewart, and others.
Apatow said one of the spookiest aspects of working on the doc was how percipient Carlin was on issues that rage today. Punch up a Carlin routine on YouTube, he suggests, and you'll get rants on the dangers of everything from pandemics to red hat-tossing politicians.