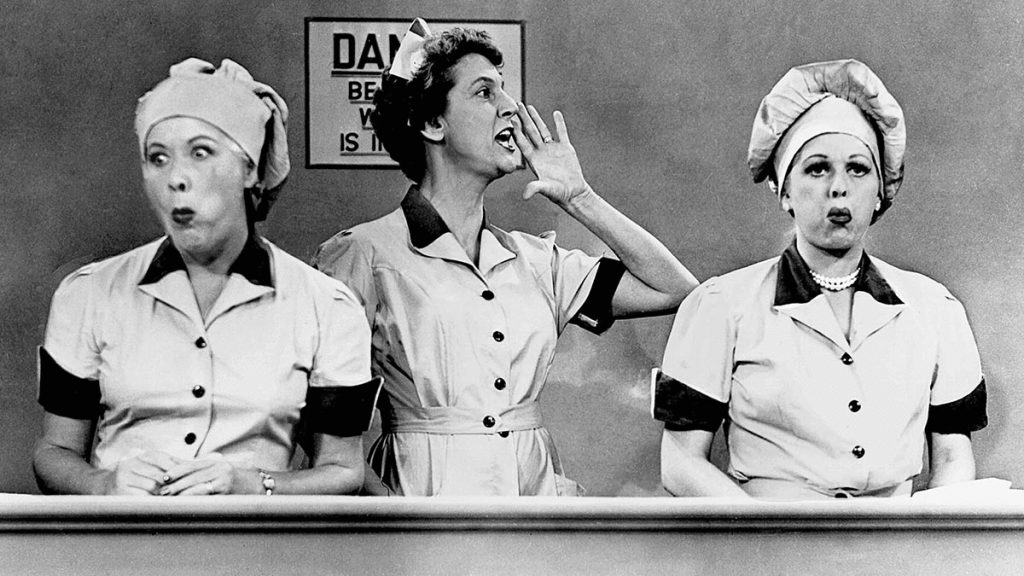 Amy Poehler's documentary on Desi and Lucy premieres Friday on Amazon Prime Video. Lucille Ball and husband Desi Arnaz's iconic sitcom I Love Lucy (1951-'57) can still be seen weekdays in the greater Toronto area (on Hamilton's CHCH) as well as on streaming platforms (Prime Video, Apple TV or your Roku device). If you're new to the series and want to see what all the fuss is about, below are five must-see episodes.
Keep in mind that I Love Lucy dates back to the middle of the last century. While the slapstick never gets old, in terms of acceptable content, some episodes have aged better than others. The series was ahead of the times in terms of the diversity in the lead roles, with Arnaz's Ricky Ricardo breaking ground on TV as a Cuban American husband. Still, there are moments where the jokes are offensive today. Neighbour Fred Mertz (William Frawley) casually assuming Lucy's black eye is because Desi belted her suggests wife abuse was less of a taboo on TV in the '50s than saying the word, "pregnant."
Also, I Love Lucy was famously sponsored by a cigarette company, Philip Morris. You will see characters smoking, just as you occasionally do on The Dick Van Dyke Show, which was partially sponsored by a rival cigarette company in the '60s.
On the other hand, if there had been mobile phones, cameras and the Internet back then, half the plotlines on I Love Lucy wouldn't have worked.
Most episodes were written by Jess Oppenheimer, Madelyn Pugh and Bob Carroll, Jr. Here, in the order they aired, are Five Lucy's to Love: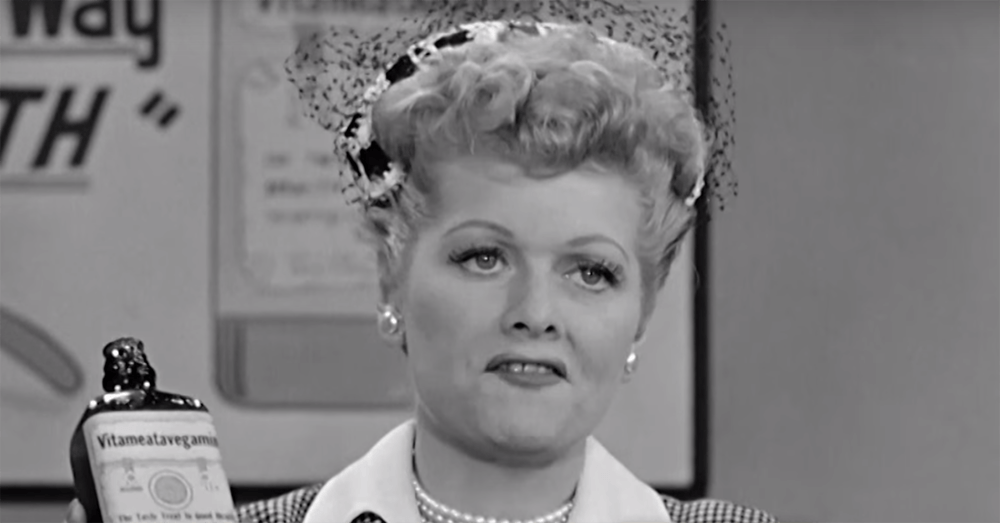 "Lucy Does a TV Commercial"  (March 28, 1952). "Do you poop out at parties?" This first-season wonder finds Lucy doing what she does best — trying to sneak into showbusiness. Here she crashes an audition to do a TV ad for an alcohol-fueled elixer forever remembered as, "Vitameatavegamin."
"Job Switching" (Sept. 15, 1952). The set up is so simple –the men and women switch roles. Desi and Fred (Frawley), of course, are a disaster at housework and Lucy and Ethel (Vivian Vance) unforgettable as candy-gobbling factory workers.
"LA at Last" (February 7, 1954). A chunk of one season found the Ricardos and Mertzs in Hollywood as Ricky was up for the lead in a movie. While there, Lucy hunts down celebrities including William Holden who takes a pie in the face at the Brown Derby. Later Ricky brings Holden back to the couple's hotel where Lucy tries to hide behind a highly flamable putty nose.
"Harpo Marx" (May 9, 1955). The LA celebrity spotting thing gets ridiculous as Lucy puts on Gable, Cooper and Durante masks to fool her near-sighted friend Carolyn (Doris Singleton). All is forgiven when Lucy winds up doing the mirror scene with Harpo Marx — the film clown a young Ball worked with nearly 20 years earlier in the brothers lesser romp "Room Service."
"Lucy's Italian Movie" (April 16, 1956). Another "road" episode, this time in Europe, finds Lucy preparing for what she hopes will be a movie role in a vinyard. Things get juicy when she shares a vat with a fiesty fellow grape-stomper.