The Toronto Maple Leafs take their annual march to Elimination Day as another Stanley Cup playoff race begins. Simply can't watch another collapse? There are plenty more shows this May. Please check back all month long as more entries are added. UPDATED May 24
SUN/MAY 1
I Love That For You (Showtime; Crave). Former SNL player and real-life cancer survivor Vanessa Bayer co-creates and stars in this semi-autobiographical comedy series about a cancer survivor who launches a career as a home shopping network host. Molly Shannon, Jenifer Lewis, Paul James, Ayden Mayeri, and Matthew Rogers also star. Eight episodes.
Stanley Tucci: Searching for Italy (CNN). Good news– he finds it!
Call My Agent! (Netflix). An English language remake of an acclaimed French-language comedy relocates the setting to London and follows the adventures of a talent agency and its clients, who are played by real-life actors. Look for Jack Davenport, Maggie Steed, Prasanna Puwanarajah, Lydia Leonard, and Jim Broadbent, while celebrity cameos from Helena Bonham Carter, David Oyelowo, Dominic West, and Emma Corrin.
MON/MAY 2
The Stanley Cup playoffs (Sportsnet, Sportsnet ONE, Sportsnet 360, CBC, OMNI). Three Canadian teams — the Calgary Flames, Edmonton Oilers and Toronto Maple Leafs — enter the race as First Round action gets underway. Ron MacLean and David Amber anchor, with Kevin Bieksa, Jennifer Botterill, Elliotte Friedman and Kelly Hrudey at the intermission desk. Puck drops Monday at 7:30 pm ET on defending champions Tampa Bay Lightening at Toronto.
TUES/MAY 3
Spring Awakening: Those You've Known (HBO; Crave). This15th anniversary documentary salute to this Tony award-winning hit benefits the Actor's Fund. Teenagers back in 2006, the original cast returns, including Jonathan Groff and Lea Michele.
The Chase (ABC). The third season of thos game show features Victoria Groce, Brandon Blackwell and Buzzy Cohen as the new Chasers joining returning Chasers Brad Rutter and James Holzhauer. Hosted by Sara Haines.
WED/MAY 4
40 Years Young (Netflix). A foreign comedy-drama.
The Circle (Netflix). A social media game show featuring a bunch of slacker millennials. Spicey! OMG!!
THURS/MAY 5
Girls5eva (Peacock). The Tina Fey-produced comedy about a reunited girl band from the '90s (played by Sara Bareilles, Busy Philipps, Paula Pell, and Renée Elise Goldsberry) introduces new cast members Amy Sedaris and Neil Flynn. Amber Ruffin, John Lutz, Judy Gold, Tim Meadows, Chad L. Coleman, Hoda Kotb, Mario Cantone, and the Property Brothers all guest.
The Pentaverate (Netflix). Mike Myers plays eight different characters as well as wrote and produced this six-episode comedy series. It's about an illuminati-like body of men who have been ruling tyhe world in secret for centuries. Keegan-Michael Key, Ken Jeong, Jennifer Saunders, Debi Mazar, Lydia West, and narrator Jeremy Irons also star. Features music from Orbital.
Star Trek: Strange New Worlds (Paramount+; CTV Sci-Fi). This spin-off from Discovery takes place about the USS Enterprise a decade before Captain Kirk beamed aboard. Captain Pike (Anson Mount) is the skipper, with Rebecca Romijn as Number One and Ethan Peck as Spock. Also starring Jess Bush (as Nurse Chapel), Celia Rose Gooding (as Uhura), Christina Chong (as La'an Noonien-Singh), Babs Olusanmokun (as Dr. M'Benga), Melissa Navia, and Bruce Horak. Promises to be more like Gene Roddenberry's original in tone. A second season is already in production.
The Staircase (HBO Max). Colin Firth stars as a crime novelist who has to watch his step after his wife (Toni Collette) died at their home from a fall down a flight of stairs. Was she MURDERED? A series of trials have failed to solve the case. The cast includes Juliette Binoche, Parker Posey, Rosemarie DeWitt, Sophie Turner, Dane DeHaan, Michael Stuhlbarg, Jim Rash, and Patrick Schwarzenegger.
Wild Babies (Netflix). This documntary, narrated by Helena Bonham Carter, is all about baby animals in the wild, shot in high definition. Look for tiny elephants, turtles, penguins, bears, monkeys, lions, and more.
FRI/MAY 6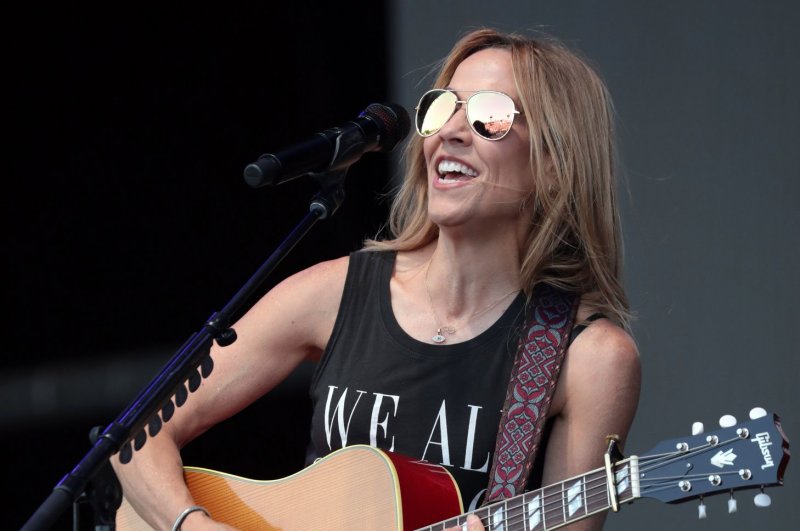 Sheryl (Showcase; Crave). A documentary about Sheryl Crow looks at her personal and professional ups and downs. If it makes you happy.
MON/MAY 9
Candy (Hulu). Set in the '80s, Jessica Biel stars as friendly neighbourhood Texas housewife Candy Montgomery who murdered her friend Betty Gore (Melanie Lynskey) with an ax. Also starring Pablo Schreiber and Timothy Simons.
THURS/MAY 12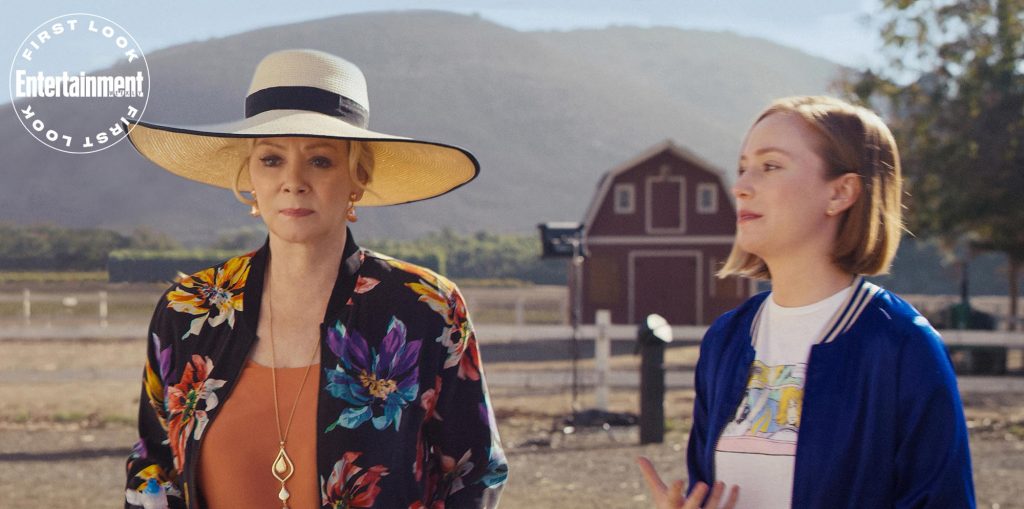 Hacks (HBO Max; Crave). Emmy-winner Jean Smart returns as the Joan-Rivers-like Vegas headliner who hits the road in season two alongside her Gen-Z writer Ava (Hannah Einbinder). Carl Clemons-Hopkins, Jane Adams, Kaitlin Olson, Paul W. Downs, and Poppy Liu return from season one with Laurie Metcalf (as the road manager), Susie Essman, Ming-Na Wen, Martha Kelly, Devon Sawa, and Margaret Cho joining the series.
FRI/MAY 13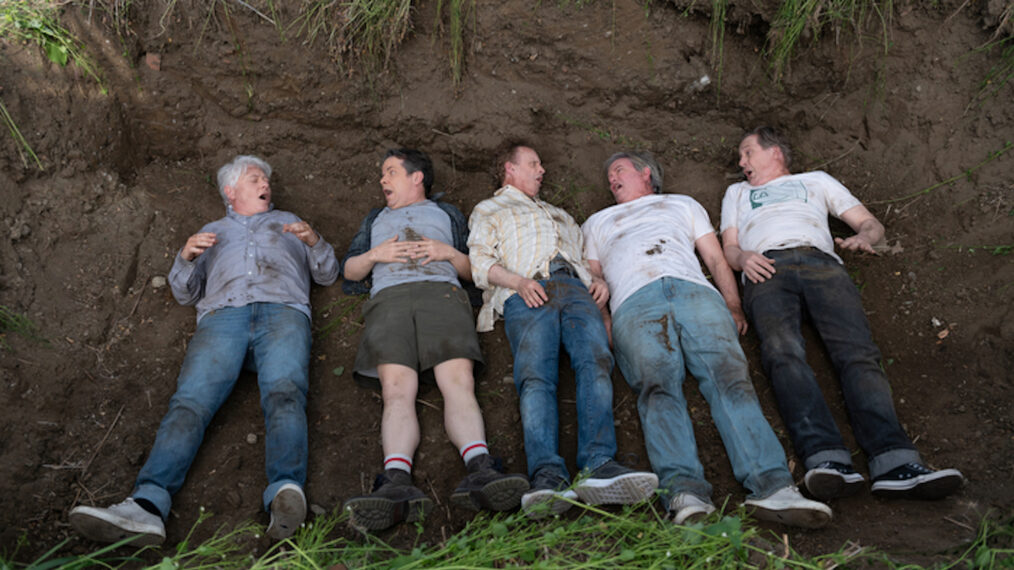 The Kids in the Hall (Prime Video). They're back — Dave Foley, Bruce McCulloch, Kevin McDonald, Mark McKinney, and Scott Thompson — and still kids at heart. This reight-episode revival of the original sketch comedy series, which ran from 1988 to 1995, is back for more headcrushing fun. Guests include Catherine O'Hara, Fred Armisen, Pete Davidson, Kenan Thompson, Will Forte, Tracee Ellis Ross, Jay Baruchel, Samantha Bee, and Eddie Izzard. Prime video will also premiere a two-part documentary about the troupe beginning May 20.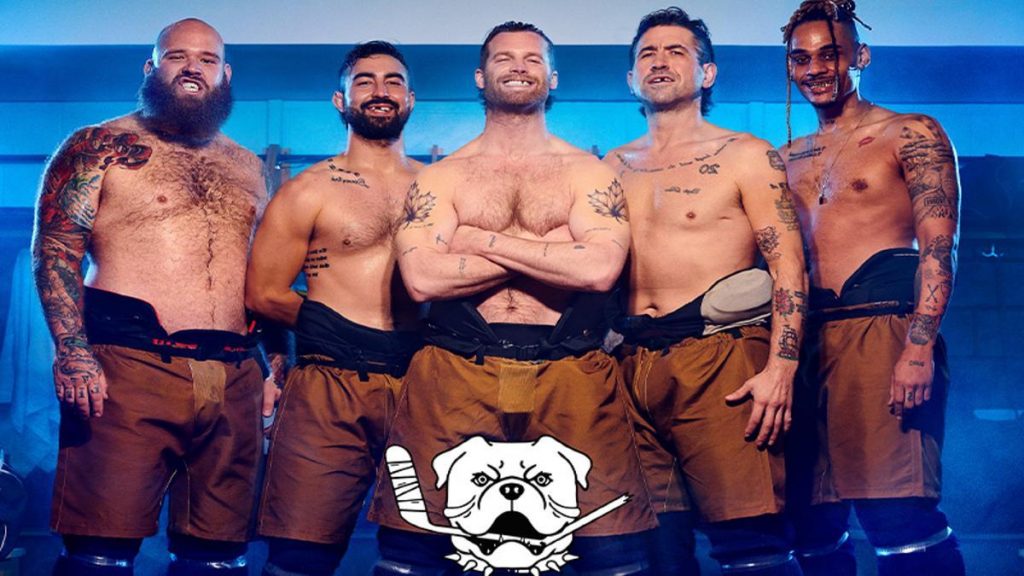 Shoresy (Crave). A six-episode hockey comedy, featuring Jared Keeso, spun off from Letterkenny. Premieres May 27 on Hulu.
Thre Essex Serpent (AppleTV+). This six-episode, Victorian era drama stars Claire Danes (who stepped in for Keira Knightley) as a widow who moves from London to a small village in Essex. Is it really the home of a mythical creature? Also stars Tom Hiddleston, Frank Dillane, Hayley Squires, and Clémence Poésy.
SUN/MAY 15
Conversations with Friends (Hulu; Crave). This 12-episode series follows Frances (Alison Oliver) and her ex-girlfriend Bobbi (Sasha Lane), a pair of students at Dublin's Trinity College. Joe Alwyn and Jemima Kirke play an older married couple who complicate things.
The Time Traveler's Wife (HBO; Crave). Rose Leslie stars as artist Clare Abshire and Theo James as librarian Henry DeTamble, a married couple who find themselves frequently separated as a result of Henry's weird ability to travel uncontrollably through time to different periods in their lives. Based in the book and the forgetable movie. Six episodes, all directed by David Nutter.
WED/MAY 18
So You Think You Can Dance (Fox; Citytv). The reality comeptition returns for a 17th season with Cat Deeley back as host. On the judging panel are Stephen "tWitch" Boss, Matthew Morrison and Dancing With the Stars season 30 runner-up JoJo Siwa.
MAY 19
Angelyne (Peacock). When I moved to Los Angeles in the mid-'8ps there were billboards of this painfully-enhanced woman everywhere. Outside of LA, nobody has ever heard of her, but there she was, buzzing aound in her pink corvette. Emmy Rossum stars, with Martin Freeman, Hamish Linklater, David Krumholtz, Lukas Gage, Michael Angarano, and Alex Karpovsky in support. All eight episodes drop at once.
The G-word with Adam Conover (Netflix). The comedian looks into various topics and debunks a lot of myths.
Returning: Legendary (HBO; Crave). Season 3.
FRI/MAY 20
George Carlin's Amaerican Dream (HBO; Crave). Revered as "The Beatles of comedy," by Stephen Colbert, George Carlin, who died at 71 in 2008, blazed a trail stand-up comedians are still trying to follow. This two-part documentary from Judd Apatow, who produced a brilliant documentary a few years ago on Garry Shandling, traces Carlin's evolution from Ed Sullivan Show regular to hippy-dippy, counter culture comedian. Check any issue on Twitter today, suggests Apatow; Carlin still generally has the best take. Featuring Carlin's daughter, Kelly Carlin, plus a Who's Who of other comedians including Jerry Seinfeld, Chris Rock, Bill Burr, W Kamu Bell and Jon Stewart.
Night Sky (Prime Video). Sissy Spacek and J.K. Simmons star as Irene and Franklin York, a retired couple who just happen to have a portal to another planet in their backyard. They've enjoyed this little extra for 20 years until a young man (Chai Hansen) shows up and things get a little dicey. The eight episodes can be streamed all at once.
Obi-Wan Kenobi (Disney+). Ewan McGregor retuns as the Star Wars hero. This six-episode series is set roughly a decade after "Revenge of the Sith." Hayden Christensen is also back, here playing Darth Vader. Joel Edgerton and Bonnie Piesse reprise their roles as Owen and Beru, with Kumail Nanjiani, Indira Varma, Rupert Friend, Maya Erskine, Benny Safdie, and O'Shea Jackson Jr.. Deborah Chow joining the cast.
The Kids in the Hall: Comedy Punks (Prime Video). This excellent, two-part documentary looks at the rise of the comedy troupe from their Quen Street West improv roots in the '80s straight through to present day.
Elon Musk's Crash Course (Crave). This New York Times Presents documentary takes a closer look into Musk's claims that technology for self-driving cars already exists. "Autopilot, it sems, has already been a factor in several deaths.
My Next Guest Needs No Introduction with David Letterman (Netflix). The fourth season featured interviews with Cardi B, Kevin Durant, Billie Eilish, Julia Louis-Dreyfus, Ryan Reynolds, and — taped before the Oscar slugfest — Will Smith.
Roadrunner: A Film About Anthony Bourdain (Crave). Documentary filmmaker Morgan Neville looks into the mystery surrounding the suicide of the globe-trotting celebrity chef in 2018 at 61. David Chang and Éric Ripert, along with members of Bourdain's family, are interviewed.
Returning: RuPaul's Drag Race All-stars (Crave). Season 7. Former winners compete for the title of "Queen of Queens."
MON/MAY 23
Don't Forget the Lyrics (Fox). A reboot of a music game show last seen in 2011 — so shouldn't it be called don't forget the game show about the lyrics? Niecy Nash hosts.
Returning: Beat Shazam (Fox).
Prehistoric Planet (AppleTV+). This BBC-produced, five-part nature sries looks at wildlife on the planet back in the age of the dinosaurs, when host David Attenborough was just lad.
TUES/MAY 24
Ricky Gervais: Supernature (Netflix). Ricky Gervais' second stand-up comedy special for Netflix reveals his rules of comedy.
WED/MAY 25
The American Rescue Dog Show (ABC). Woof!
The Great American Tag Sale with Martha Stewart (ABC).
Marvel Studios Assembled: The Making of Moon Knight (Disney+
Returning: Masterchef (Fox); Somebody Feed Phil (Netflix).
THURS/MAY 26
Returning: That Damn Michael Che (HBOMax)
FRI/MAY 27
Stranger Things (Netflix). Season Four finally premieres after a three-year wait. Joining the series are Robert Englund (yes, the Freddy Krueger actor), Eduardo Franco, Mason Dye, Tom Wlaschiha, and Jamie Campbell Bower. Half of the none-episode order streams in May with the rest in July. A fifth and final season has already been ordered.
Obi-Wan Kenobi (Disney+). Ewan McGregor returns as Obi-Wan. In this six-episode series, he's babysitting a very young Lukje Skywalker. He's so young he's Luke Skycrawler. Also featuring Hayden Christensen as Darth Vader, plus newcomers Kumail Nanjiani, Indira Varma, Rupert Friend, Maya Erskine, Benny Safdie, and O'Shea Jackson Jr.
Elizabeth: A Portrait in Part(s) (Showtime). Director Roger Michell ("Notting Hill") finished work on this documentary about Queen Elizabeth II on the day that he died.
Carpool Karaoke: The Series (AppleTV+). A few Canadians are featured on this new season spun-off from James Corden's Late, Late Show, including ride alongs with Simu Liu & Jessica Henwick; "White Lotus" costars Murray Bartlett, Alexandra Daddario & Sydney Sweeney; and Zooey Deschanel & Jonathan Scott (Property Brothers).
MON/MAY 30
Norm Macdonald: Nothing Special (Netflix). Most comedians are afraid of dying but not Norm Macdonald. He taped this special about a year before he died in case his leukemia rose up and took his life, which it did. Here we see him in his living room doing the last shtick he ever worked on. Take that, ghost of Dick Ebersole. With added commentary from Macdonald's closest comedian friends including David Letterman, Adam Sandler and Conan O'Brien.
Theodore Roosevelt (History) Historian Doris Kearns Goodwin gushes about her old boyfriend Teddy Roosevelt in this two-part documentary which concludes Tuesday night. Rufus Jones plays Roosevelt in reenactments.
TUES/MAY 31
Pistol (Hulu). This six-part miniserues tells the story of Sex Pistols founding guitarist Steve Jones. Toby Wallace stars with Anson Boon as John Lydon (also known as Johnny Rotten). Louis Partridge and Christian Lees play bassists Sid Vicious and Glen Matlock, and Jacob Slater sits in as drummer Paul Cook. Directed by Danny Boyle, with real Sex Pistols music used throughout.
Tom Swift (The CW). This Nancy Drew spinoff stars Tian Richards as the fictional teenage billionaire inventor who thrilled young readers as far back as a century ago. Back when my dad was a lad, any kid who came up with a better mousetrap was a "Tom Swift." Nowadays he'd be "Tom Swift and his Tik-Tok Identy Theft Machine."
Dancing with Myself (NBC; CTV). A dozen contestants learn dance moves demonstrated by Shakira, Nick Jonas, and Liza Koshy. Whoever busts the best moves is declared Best Dancer of the Night by the studio audience. Hosted by Camille Kostek.
Returning: America's Got Talent (NBC; Citytv).