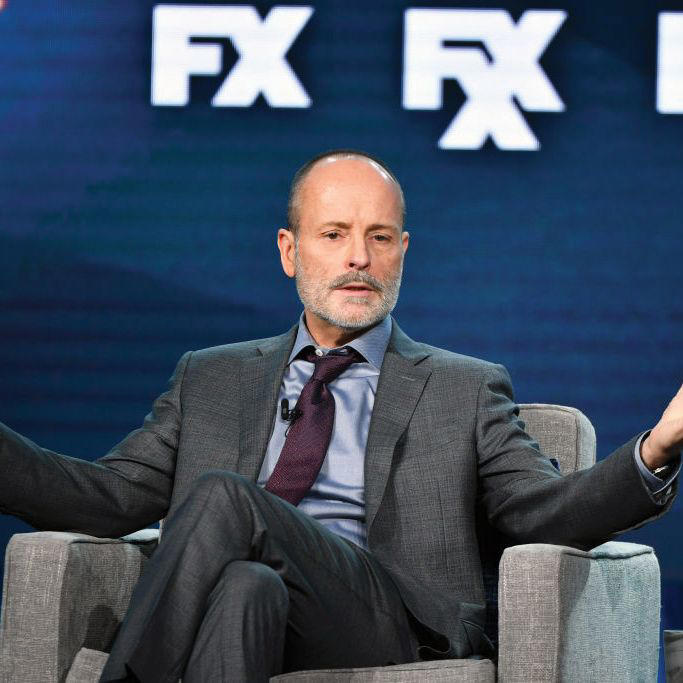 "We didn't create the wave; we're just surfing the wave."
So says FX Networks Chairman John Landgraf, the guy who coined the phrase "Peak TV" five or so years ago.
He doesn't always sound like John From Cincinnati, or the creator of that series, David Milch. It is just that Landgraf is a thoughtful fellow and tends to share and frame his conclusions in ways that clarify the murky issues facing the television industry today.
In other words, when it comes to the ever-expanding TV universe, Landgraf is the James Webb where everyone else is still hubble.
This is especially true at Television Critics Association sessions, where, with his long-time communications lieutenant John Solberg as his offensive line, he's quarterbacked FX executive sessions for two decades. We all sit up straight and lean in for Landgraf, even in virtual sessions.
This week, he threw us the usual "Peak TV" bone. He joked about how his original prediction that the maximum number of scripted originals in a year would peak in 2018 or 2019 "was obviously way, way off."
Not even Landgraf foresaw the streaming frenzy that swarmed consumers in the past few years. As a result, as Landgraf said, "we've seen a tidal wave of scripted programming thanks to the bottleneck of COVID-delayed production finally clearing up."
According to "a laborious hand count done by FX Research," Landgraf continued, there were a staggering 357 scripted series across broadcast, cable and streaming in the first six months of 2022. "That is up 16 per cent from this time last year, when the final count of 559 scripted shows established a new all time high."
Landgraf believes 2022 will wind up topping that total, marking "the peak of the Peak TV era." Then, like the stock market, the Great Lakes and The Leafs chances next season, things will head south. For one thing, Landgraf thinks the streaming frenzy has hit the wall. He does not see any "new major purveyors of programming entering the scene." Furthermore, some of the most recent ones, he pointed out, "are kind of exiting the scene." In surfing parlance, there have been a few wipeouts.
Take HBO Max, for example. Backed with the robust inventory of the Warner Brothers Studios, it was supposed to rival Netflix and Disney. Instead, it stumbled out of the gate and got tripped up on its branding (was it HBO? Warners?). Now comes word HBO Max will be merged with Discovery+ by next summer.
Which brings us back to that "we didn't create the wave; we're surfing the wave" line. When Disney bought Fox's entertainment division, and folded FX and FXX into its tent, some wondered where that left Landgraf.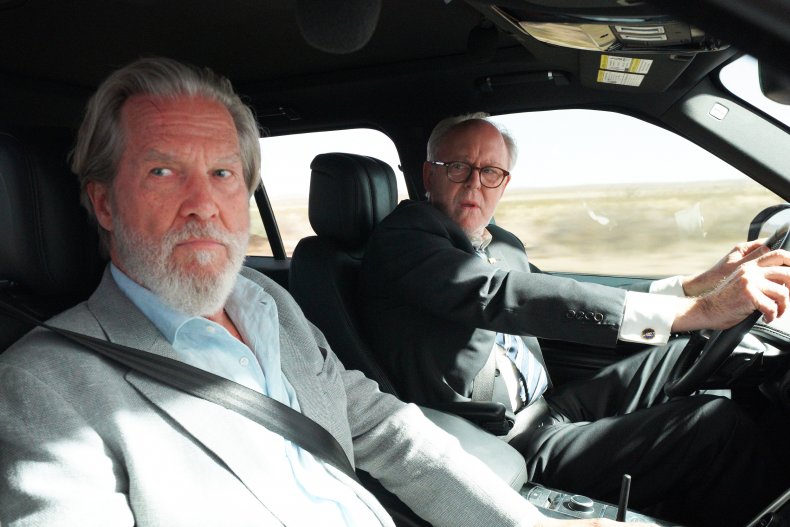 What Disney did, however, was empower Landgraf to turn FX Networks into another Marvel. Sure, FX and FXX are still locations, he acknowledged. You can still call them up as program destinations. Adding FX Network branding to Hulu and, in Canada so far, to Disney+'s Star platform, gives consumers a clearly defined, adult programming choice when it comes to committing to a subscription.
That works as long as the shows you are helping to create are terrific and on brand. That is hard to do on a consistent basis, but Landgraf has one of the best batting averages in the business. Atlanta is back for a fourth and final season. Reservation Dogs just started Season Two as a critic's darling. Landgraf says Snowfall is coming off a record year. FX's most-watched drama right now is Jeff Bridge's The Old Man.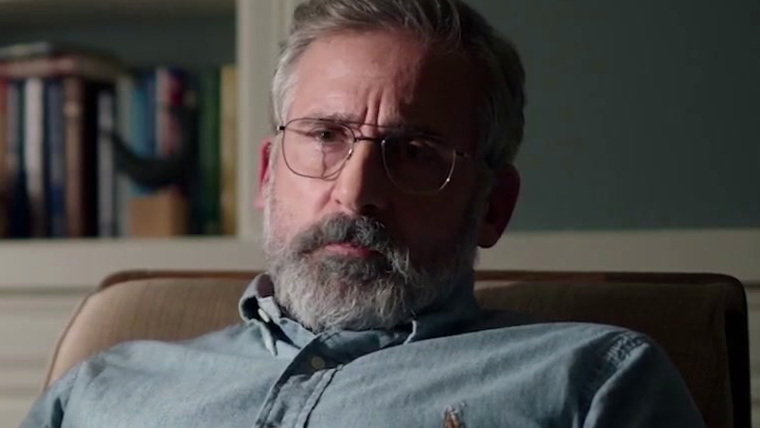 One of the new FX Network shows promoted at the summer press tour was a psychological drama from the team behind The Americans titled The Patient. Steve Carell (above) stars as a shrink who ministers to a serial killer. It premieres August 30 on Hulu.
In the works at FX: an update of the "Aliens" movie franchise, with Fargo and Legion creator Noah Hawley as showrunner. Ridley Scott serves as executive producer. First season scripts are in, with production scheduled for 2023.
The aim, says Landgraf, is to offer consumers at least two continuing series that match your brand's standards each month. He explained it this way at TCA: "If you are somebody who cares about the quality that HBO provides you or the quality that FX provides you or you are a partisan or a fan of that brand, it's always there for you to be aware that we are the ones that commissioned it, developed it, marketed it, are bringing it to you. But we're trying to communicate to the audience that the location where the show is found, it could be any of those locations you saw under the FX brand logo on that slide. It could be FX. Could be FXX. Could be Hulu. Could be Star+. Could be Disney+."
Where it isn't, although Landgraf resisted saying it, was Netflix. If you were leaning in, however, you got the message: the real reason Netflix is shedding subscribers and stock value is that it is more of a location, less of a brand.
The bad news for Netflix is that, unlike in real estate, when it comes to streaming, brand, brand, brand beats location, location, location.
Netflix may have created this wave, but Landgraf continues to be the surf daddy.