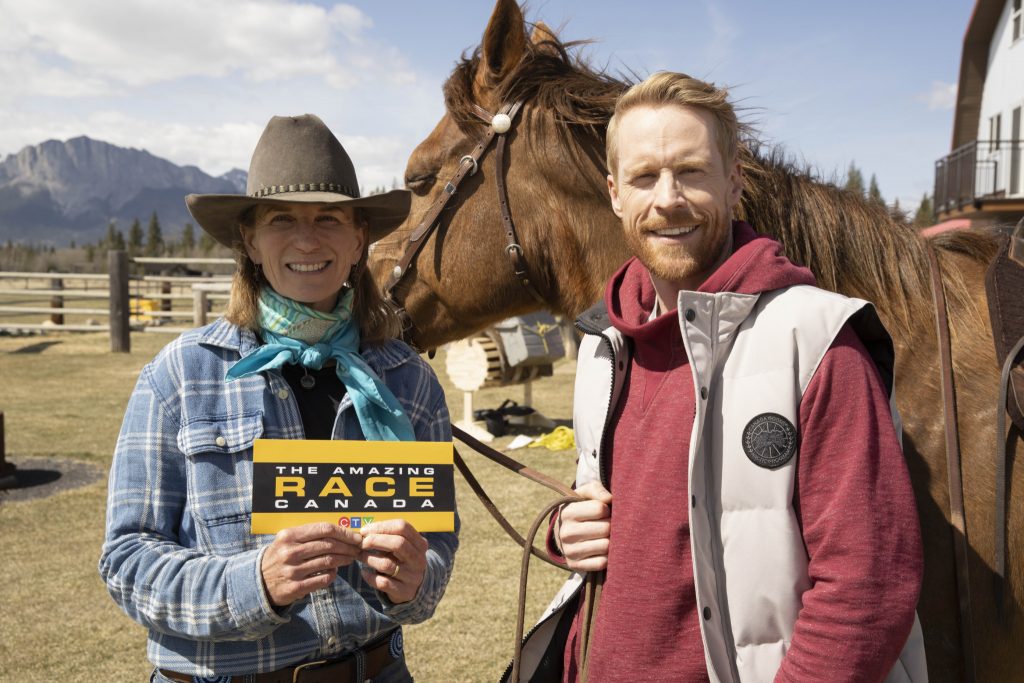 In its fourth week of Season Eight, The Amazing Race Canada held onto it's lead in the weekly Numeris list of thee Top-30 most-watched shows across the country in terms of linear networks.
Here is how the July 25 to 31 Top-10 fared according to confirmed program schedules and final audience data including 7-day playback, Demographic: All Persons 2+:
The Amazing Race Canada (CTV) Tues 1,405,000
CTV Evening News (CTV) MTWTF 1,210,000
Baseball: Blue Jays (Sportsnet National) TWTSS 1,028,000
Big Brother (Global) Wed 959,000
CTV Evening News Weekend (CTV) Sat, Sun 959,000
Masterchef (CTV) Wed 940,000
America's Got Talent (Citytv) Tues 917,000
Big Brother (Global) Sun 884,000
CTV National News (CTV) MTWTFSS 862,000
Big Brother (Global) Thurs 837,000
Other numbers to note for the week: Jeopardy!/Access claimed 13th spot with an average of 610,000 Monday through Friday indieNET viewers. Departure on Global at No. 16 was the top-rated scripted Canadian original with 590,000 viewers. Summer imports The Challenge: USA (No. 19; 549,000) and Generation Gap (No. 20; 535,000) were mid pack performers.
Other Top-30 sports shows for the week were the average for four CFL games Thursday through Sunday (ranking 21st with an average of 532,000 TSN viewers). A Formula One race on TSN drew 486,000 Sunday viewers, driving to a 25th place finish.
CBC snuck into the national Top-30 with Race Against the Tide (28th; 475,000) and The Great British Baking Show (29th; 470,000).