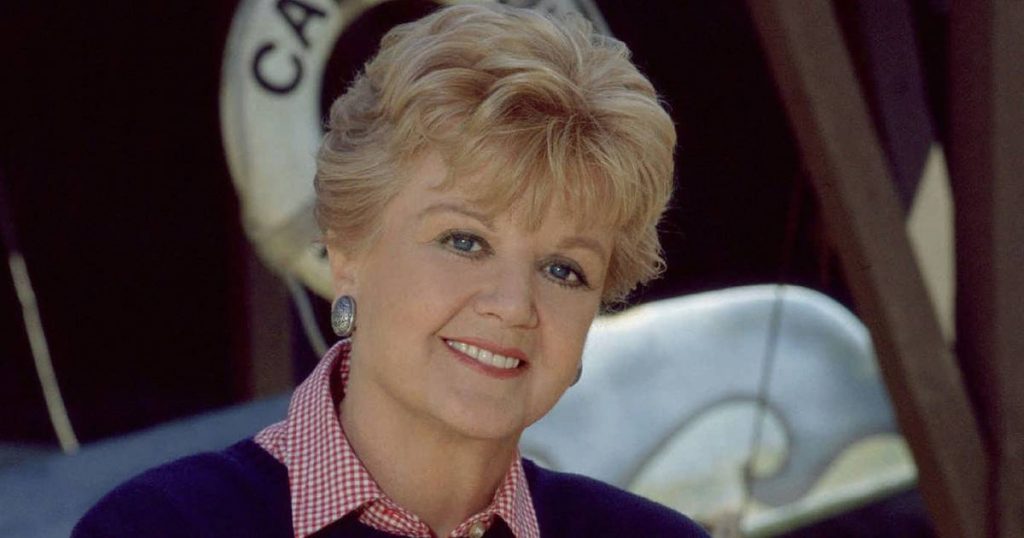 The first star I met at the first Television Critics Association press tour I ever attended was Angela Lansbury.
In 1984, the stage, screen and television star, who passed away Tuesday in Los Angeles at 96, was promoting a new CBS series called Murder. She Wrote. I was a raw rookie from TV Guide Canada when I somehow drew the short straw to cover the CBS/PBS half of the TCA press tour. It was held that June in Phoenix at the very Frank Lloyd Wrightian Arizona Biltmore Hotel.
Back then, there were fewer reporters on the press tour. Like the other CBS stars gathered that summer (Flip Wilson, Robert Conrad, Red Foxx, Larry, Daryl and Daryl from Newhart), Lansbury's interviewers were done round-robin style, in smallish rooms, with reporters in groups of 10 seated around big blond-wood tables.
At the Murder, She Wrote session, Lansbury came in unaccompanied and took her seat. She was very down-to-earth, unassuming. The veteran reporters treated her with great respect. This was, after all, a movie star, outstanding in such classics as "Gaslight" and "The Manchurian Candidate." She won five Tony awards. Years later, my kids would grow up with her as Mrs. Potts in Disney's "Beauty and the Beast."
Back then I was the magazine's photo editor-slash-writer. Over the next few years, stationed in LA, I became good friends with a photographer who shot more US TV Guide covers than anyone else — Gene Trindl. One of Gene's assignments at the time was being the unit photographer on Murder, She Wrote.
Gene once told me about working on the pilot for the series. This began on an exterior shoot in Mendocino, Calif., which doubled for Cabot Cove on the series. The scene was outside the house of Jessica Fletcher, Lansbury's crime-solving mystery writer character.
Waiting for a chance to shoot stills, he started checking out a field across the street. When Lansbury was between takes, he approached her and said, "Angela, come on over here and I'll get you dancing in the weeds." She told him, "I won't dance for you, but I'll stand there for you."
The film crew must have thought it was a pretty good idea. They later set up a similar shot of the actress that was used in the series' opening sequence.
Trindl was feeling good about getting off on the right foot with Lansbury. He kept right on suggesting zanier, out-there shots of the actress, many of which wound up in the series demo reel.
"Finally, a tall, grey-haired guy comes over," remembered Gene. "I guessed he was from makeup or something. He turns to me and said, 'I've never seen Angie give so much. You must have a good rapport with her.'"
"I guess I'm doing something right," said Gene. "Have you known her long?"
"Yeah," he said. "She's my wife."
That was Trindl's introduction to Peter Shaw, Lansbury's husband of 44 years. Shaw died in 2003.
Gene says he did have one run-in with Lansbury, around Season 3. "I was using a blimp to try to steal a few shots during production," he said. The actress let him know that was not going to happen again. "If you leave those blimps at home, I'll give you what ever you need after every master. Just don't shoot me during the take."
It was the perfect arrangement. Anytime there was a guest star on the set, such as Mickey Rooney, Gene would put the actor together with Lansbury and have them re-do their lines.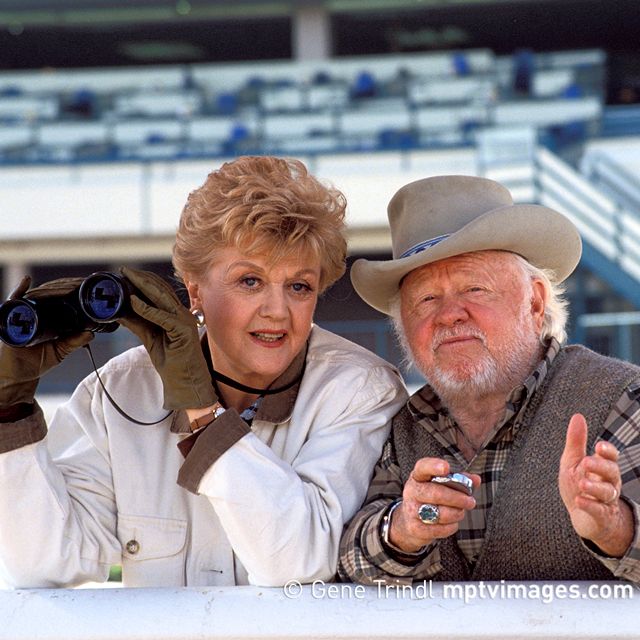 Gene passed away at 80 in 2004, right before another press tour. I had been out to dinner with him the January before, at The Smoke House near Warner Brothers. I knew he was winding down, but I never thought it would be that quick. I miss him all the time, but especially when I am in Los Angeles.
There was another TCA press tour gathering that July, and CBS hosted an evening event. I remember Tom Selleck was there, and Jerry Stiller and Anne Meara; those two were so much fun that night.
The event was quite crowded. I spotted Lansbury, who may have been there to promote one of the four Murder, She Wrote spin-off TV-movies she did in the early 2000's. I introduced myself and asked a few questions. Eventually the talk came around to our mutual friend Gene Trindl, and I had to break the news to her that he had just passed away.
Some stars, you tell them, "Oh, you knew my uncle Norm," or some such association that, you discover, really never registered with the famous person. Lansbury, on the other hand, was very moved to hear that Gene had died.
I felt I had over-stepped. It does not feel good to make Angela Lansbury sad. I did not know it at the time, but she had lost her own husband, Peter, the year before.
She thanked me, however, and we talked some more about Gene. That made us both feel better, and she told me that she never did forget that day he told her to go stand in the field.