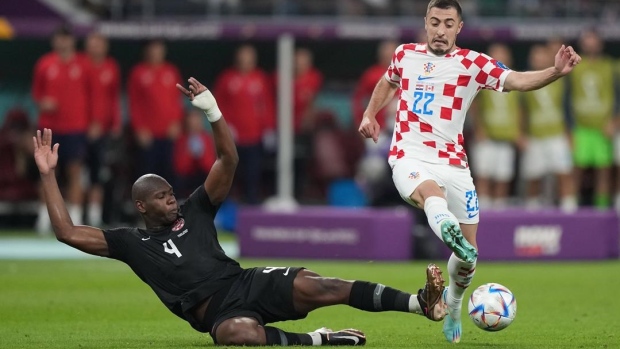 The result was not what Canadian soccer fans had hoped for Sunday as Canada lost 4-1 to Croatia in FIFA World Cup action.
The ratings, however, were spectacular. Over 5.2 million Canadian viewers ages 2+ watched on TSN (3,921,000) and CTV (1,287,000) according to preliminary (Live+same day) average minute audience data. Final, Live+7 day data may edge that number up a bit but overnights are a strong indication of audience size for live sporting events, especially of this magnitude.
That was for a game played Sunday from 10:42 am to 1:04 p.m. The audience size far exceeds that of any NHL game, Stanley Cup or otherwise; CFL game, including the Grey Cup; Raptor's game; or, except for the Super Bowl, NFL game carried on Canadian screens in 2022.
Unfortunately, Canada's second loss means they will not advance in the tournament, although they still have one more game to play. That will occur Thursday as Canada takes on undefeated Morocco in Group F action. This is the first time the Canadian Men's team has qualified for the World Cup in 36 years.